Swiss halberd head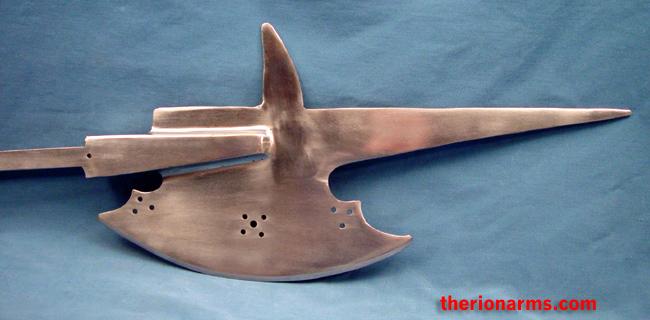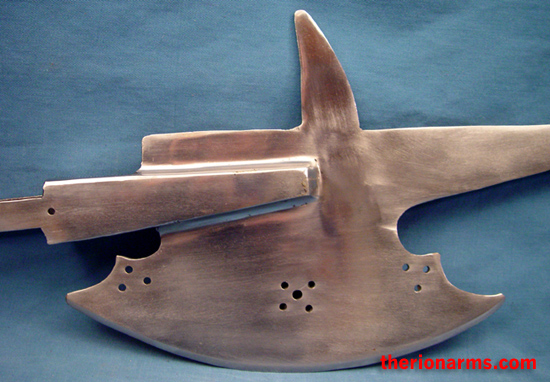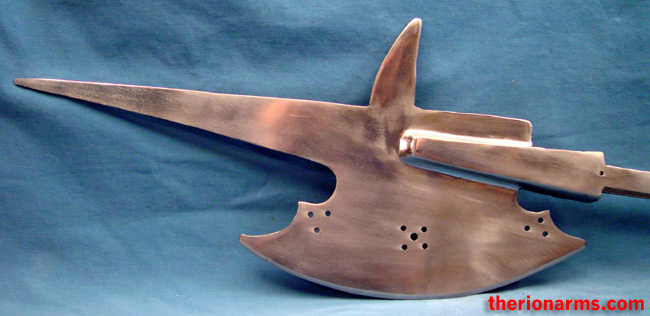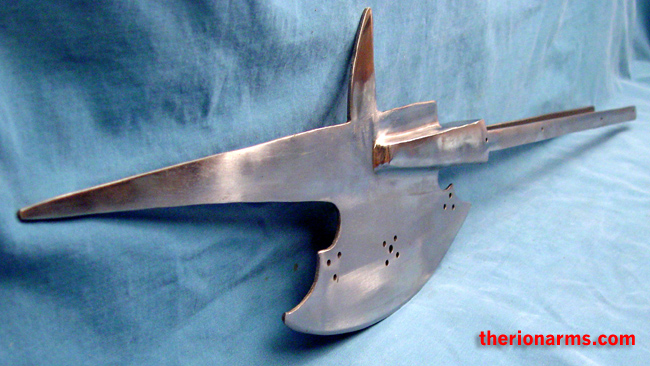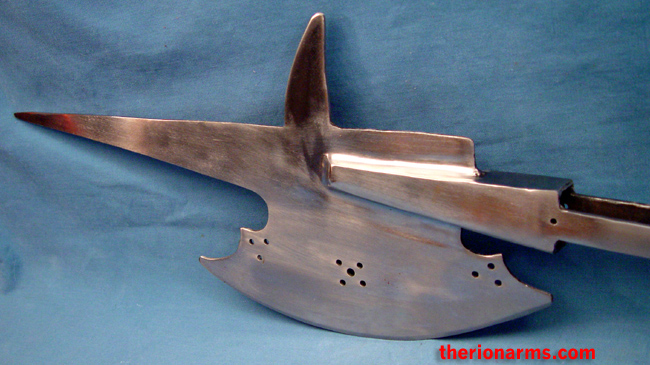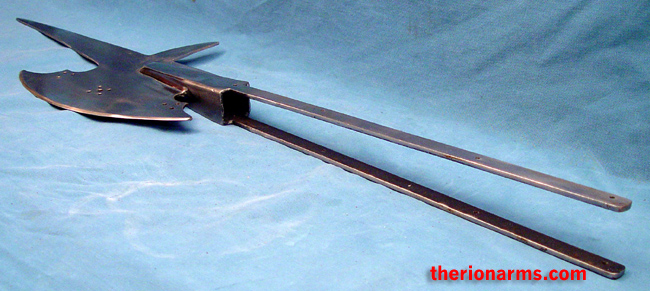 A well-constructed mount-your-own Swiss halberd head with blunt edges. Nice and solid, made for reenactment combat, stage and film use, Renaissance Faire honor guards, and more. The possibilities are endless! There are many situations in life that could be made better with halberds. Think about it. You need these in your life. Really. These are way cool.
length: 37 1/4"
top spike to socket bottom: 19 3/4"
blade edge: 12 1/4" around curve
back spike: 3"
langets: 17 1/2"
socket opening: 1 3/8" x 1 1/8"
socket depth: 6 1/2"
axe edges: 2mm
spike edges: 3-4mm
weight: 4 lb 8.0 oz

Closeout Price: $95-- last one!