Subtle bollock dagger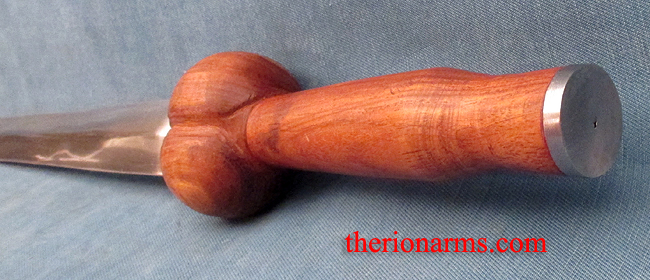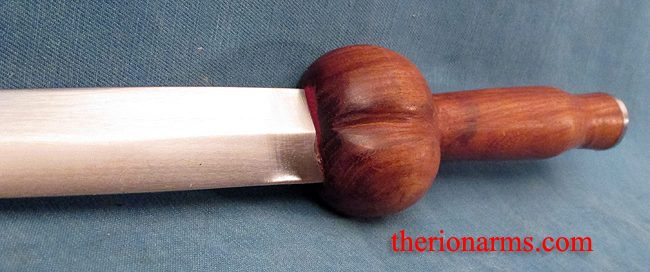 A slightly more subtle version of the classic bollock dagger, with a carbon steel blade. The bollock (or ballock) dagger has one of the longest usage life spans of the five main types of medieval daggers, and it was a versatile weapon and tool that could be used both on and off the battlefield. In its simplest and earliest forms it must have been comparatively easy to manufacture which probably led to its widespread use, while its phallic shape must surely have appealed to the rough and ready men of the Middle Ages. This bollock dagger comes (narf) with a hand sewn leather suspension sheath.
length: 15 1/2"
blade: 10"
blade width: 1" at balls
hilt: 5 1/2"

Price: $55