Kingston Arms Atrim I-Beam longsword blunt trainer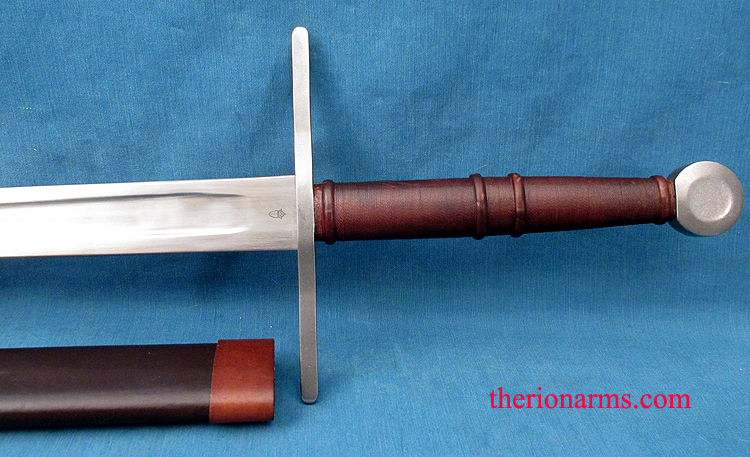 "Finally ... the I-Beam .. has come back ... to TherionArms!"
The "Atrim I-Beam" training and sparring sword - designed by celebrated swordsmith Angus Trim, formerly replicated by Valiant Armoury, now back in production thanks to Gus Trim's partnership with Kingston Arms. This is a blunt training longsword with a deeply fullered blade that allows for more metal at the edge while keeping the sword lively in the hand. The edges are 3.5mm thick, and the sword is intended for blade on blade sparring. With its extra-wide fuller and thick solid edge, the I-Beam provides the balance and feel of a sharpened long sword. Cord-wraped leather over wood grip, allen-wrench dismountable pommel, and it comes with a leather scabbard with steel fittings. Recommended for Western Martial Artists, HEMA fighters, reenactors, and stage combatants alike!
length: 47"
blade: 35 1/2"
weight: 2 lb 10.0 oz

Price: $340