German longsword (German bastard sword)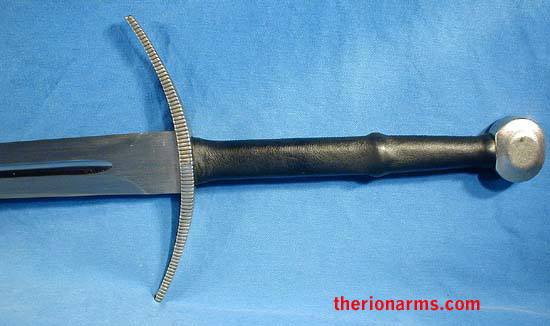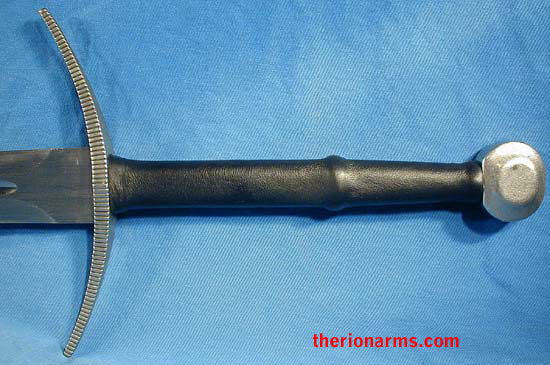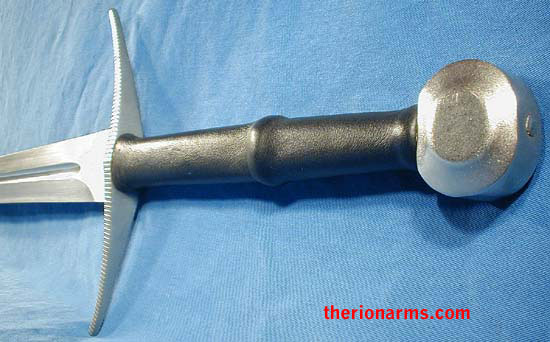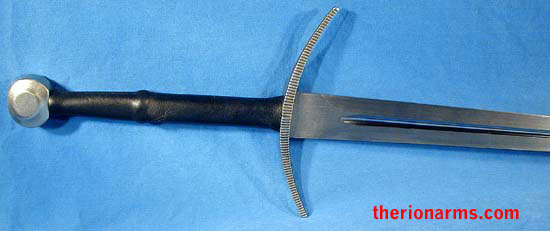 length: 50 1/4"
blade: 39"
blade width: 2" @base, 1" near tip
grip and pommel: 11"
guard: 9 1/4"
balance point: 9" from guard
weight (sword): 3 lb 2.6 oz*
weight (sword & scabbard): 3 lb 13.4*

A German longsword from Paul Chen / Hanwei. (Paul Chen refers to these as their "German bastard sword", but I'm always in favor of promoting proper sword terminology). Whatever you call them, these swords are magnificent! Sharp diamond cross-section tempered steel blade, solid construction with a large, firmly peened tang (note in picture 4 above). Wood grip covered in leather, stainles steel guard and pommel, wood scabbard with stainless steel fittings.
Here's the Paul Chen blurb about these swords:
"The strong and fearless Swiss and Germans originally carried these early weapons, although bastard swords soon became popular in other regions such as the British Isles and Europe. The term bastard undoubtedly comes from the fact that the sword, because of its design, has no legitimate claim to being classified as either a single-handed or two-handed weapon. The two-handed sword was a weapon developed for the use of the foot soldier and had became quite common by the early 1500ís. The combat styles developed for the two-handed sword were the particular specialty of the Northern European Cultures, with the Germanic nations being quite active in its development and use."
These are really sweet swords. The first one we recieved went straight into Therion's collection!
Discontinued - see the second generation German longsword.