site updates 03/26/16

---
---

updated 03/26/16

updated 01/03/16

updated 03/09/16

updated 02/17/16

updated 01/12/16

updated 03/05/16

updated 03/09/16

updated 09/29/15

updated 03/05/16

updated 06/27/15

updated 02/02/16

updated 03/19/16

updated 02/03/16
---
---
---
---
A Public Service posting: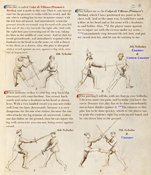 Fiore Getty Ms
w/English transcription
by T.Mellow, M.Easton,
M.Chidester, C.Hatcher et al.
128m pdf
---
---
latest revisions
---
---
---
---
---
---
---
---
---
---
---

new and featured/ western swords - sharp/ western swords - blunt/ western weapons/ japanese and chinese swords/ helmets/ armor/ shields and bucklers/ accessories/ bowie knives/ larp/ misc., budget, et al./ antique & ethnographic/ antiques sold gallery/ news/ ordering/ links list/


See what you've been missing?
These antique and one-of-a-kind items have all been sold, but I've kept the listings online for the information and the edification of collectors and weapon fans everywhere.
news 03/30/16: recent updates - Scottish baskethilted broadsword (featured 03/30), Cervelliere helmet (featured 03/26), LARP Agincourt warhammer (listed on closeout 03/19), Kettle helm (last call! 03/19), Bar mace (featured 03/11).
Please see the News Updates page for older announcements.