Tibetan/Bhutanese dagger (dossum)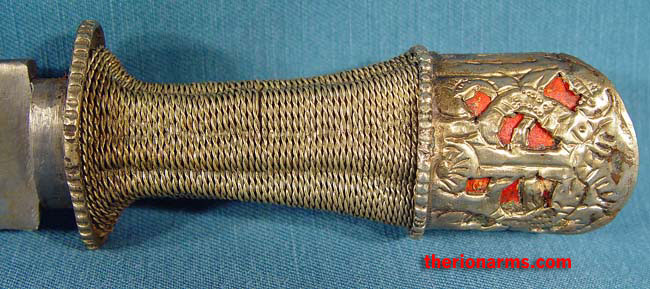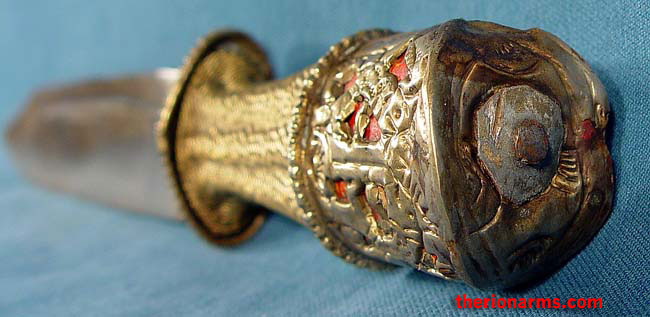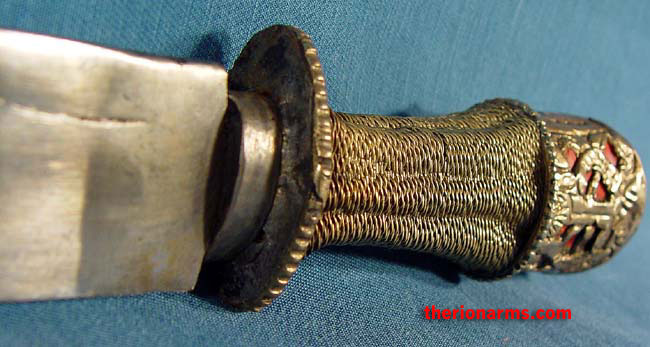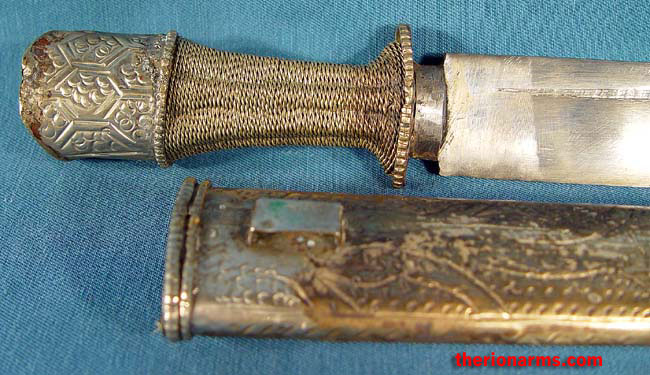 Measurements
length: 11 1/2"
blade: 7 1/2"
blade width: 1 1/4"
grip and pommel: 3 3/4"
guard: 1 3/8"
weight (dagger): 5.6 oz
weight (dagger & scabbard): 8.2 oz


Single-edged knife from Tibet or Bhutan, early 1900's, called a dossum.
Single edge fullered steel blade with brass inlay.
Wire wrapped grip, small beaded oval guard.
Brass/nickel silver over wood scabbard pierced with scrolls of traditional pattern.