U.S. military training cutlass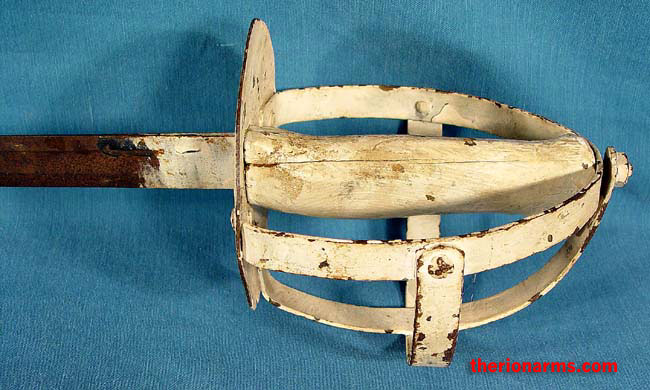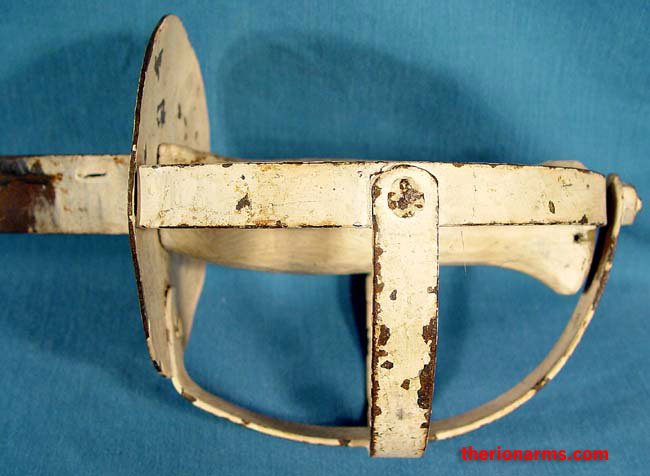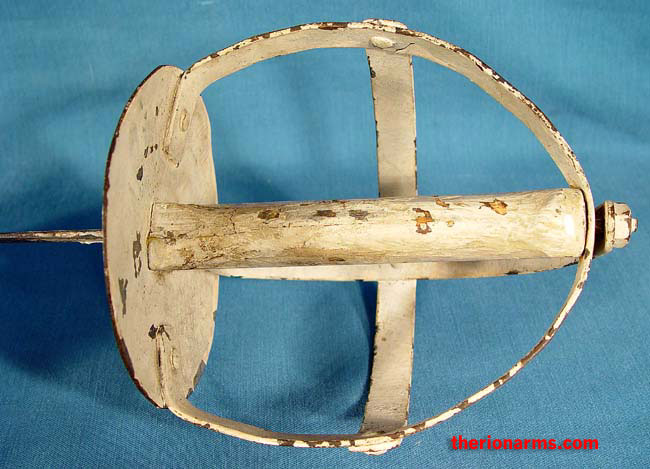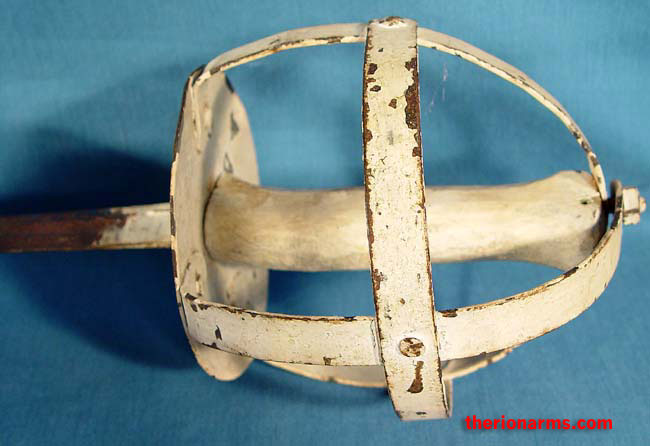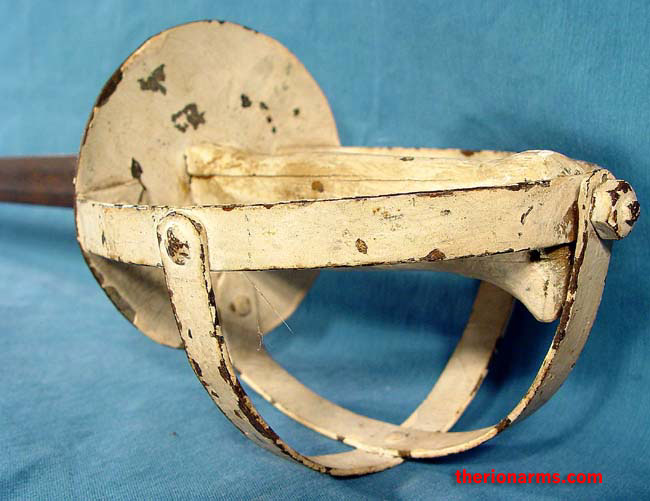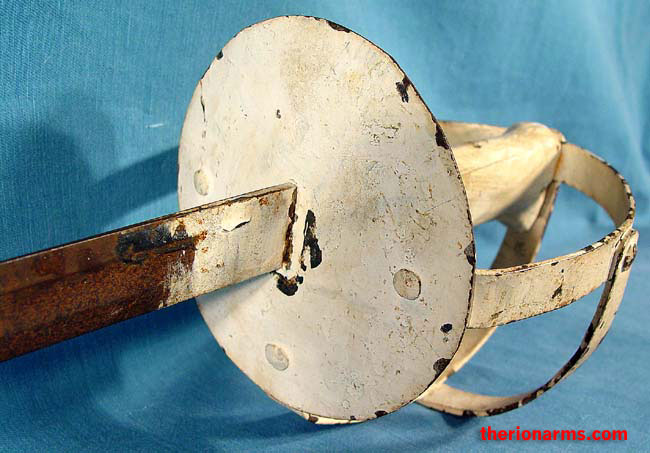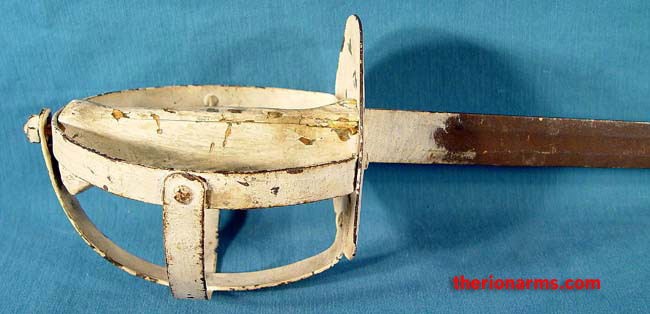 Training cutlass/saber, circa 1870.
Identified from illustrations in equipment and military training manuals of the era.
Surviving examples are quite rare, I've only seen a handful of them over the past twenty years.
Single fullered blade with rounded tip and 1mm edge.
Well tempered springy flexible blade, quite tough and robust, minor nicking shows use.
Wood grip and basket hilt painted shipboard white.

length: 36 3/4"
blade: 30 1/4"
blade width: 1"
grip length: 5 1/2"
guard disk: 4 3/4"
weight: 1 lb 8.7 oz

Price: $365