American film/theatrical knife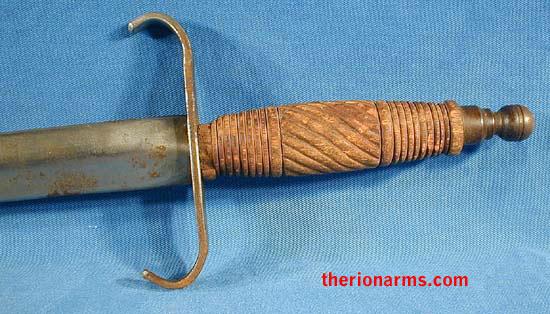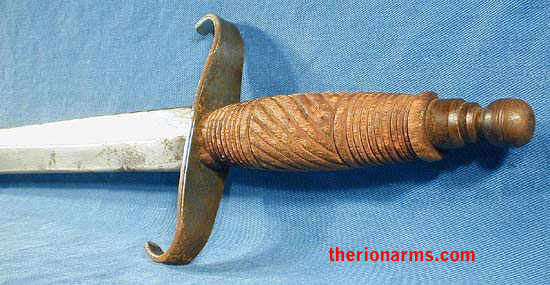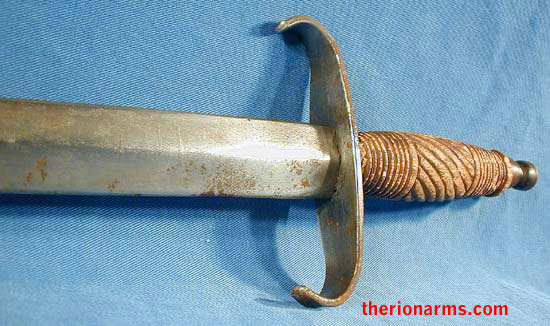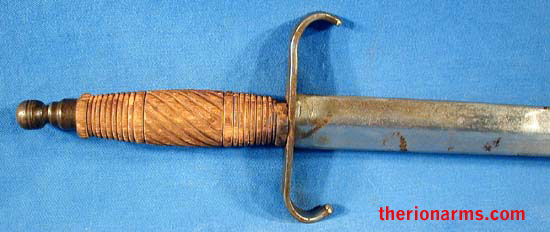 Measurements
length: 21 5/8"
blade: 16 1/4"
blade width: 1"
grip and pommel: 5 1/4"
guard: 4 1/4"
weight: 12.6 oz


A theatrical or film knife from the early 1900's. Not a cheap prop blade, this one is meant for use - the blade is diamond cross section, hollow, with blunt edges. Tempered blade, it doesn't take dents or mark when contacted with another blade (we tried it with a couple of modern blunts). Wood grip, screw-on pommel. There's a small piece of something loose inside the hollow blade, you can hear it sliding up and down. However, it's not something integral to the construction of the blade - there are no breaks or missing parts, it's all quite whole. We're not sure what the slider thing is for.