Sultan-grade Bamoun festival spear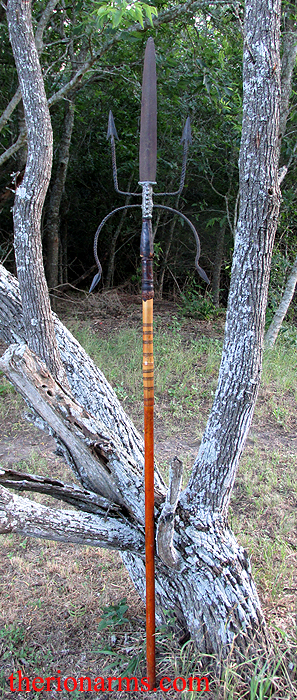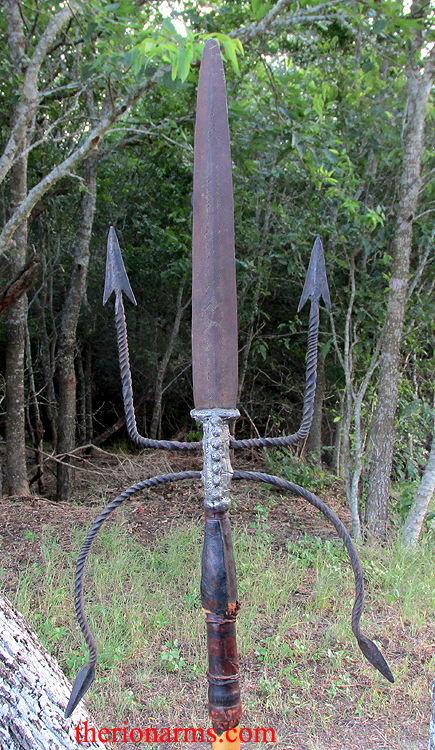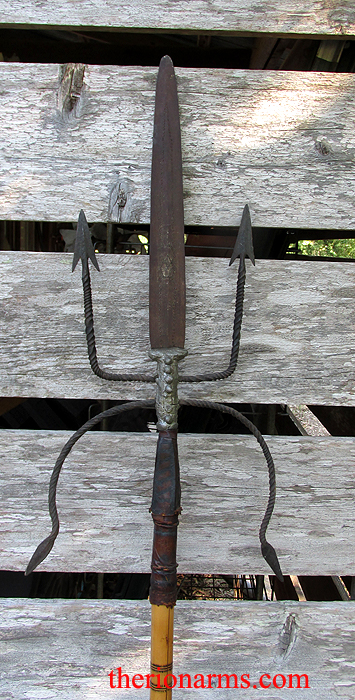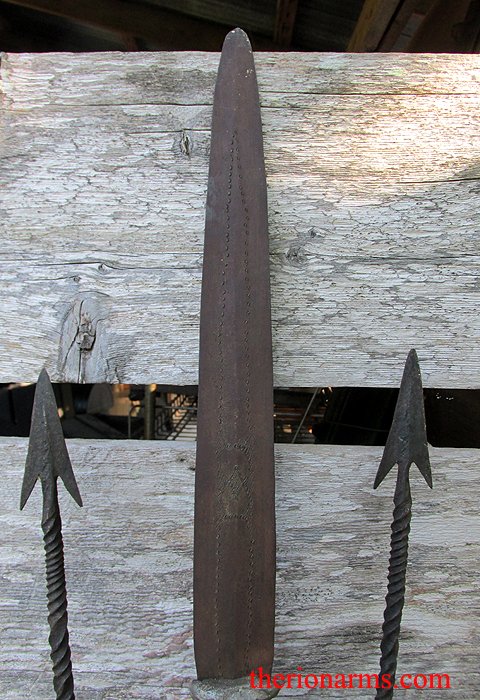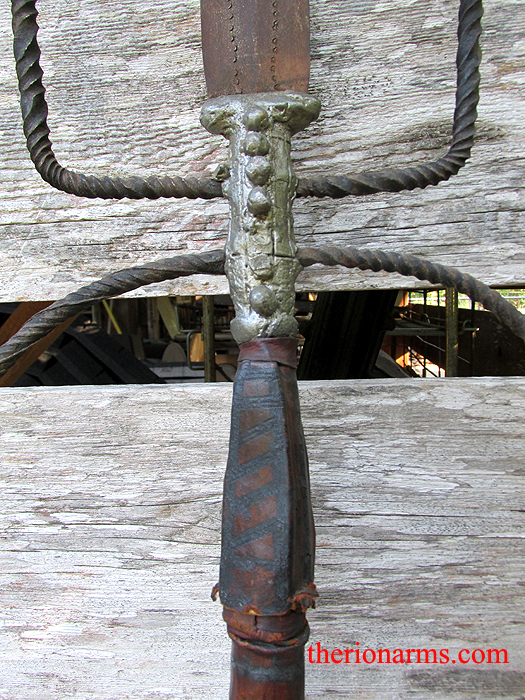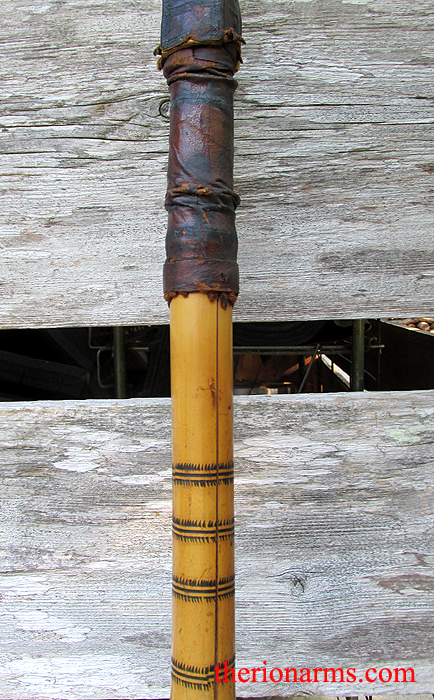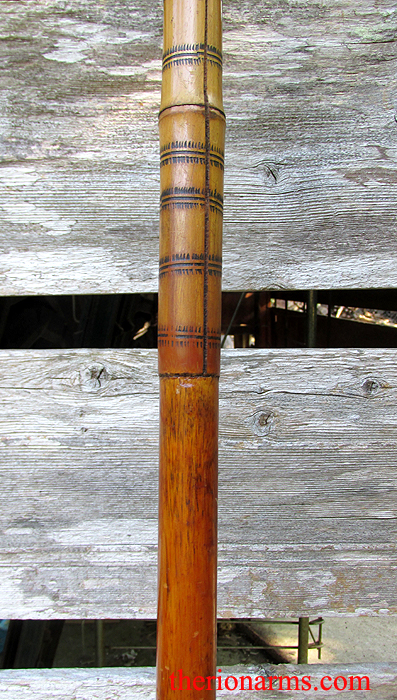 Here is one of the oddest things from my collection - it's Bamoun festival spear (local use, not tourist export) from Cameroon.
You can see a nearly identical example in this picture from the Nguon Festival, which has been happening biannually for over 500 years. The Big Guy in White holding a similar spear is the Sultan of Bamoun.
Here is a similar spear on AfricanArms, listed as a Spear of the Guard of the Sultan of Mandara (a neighboring tribe also in Cameroon).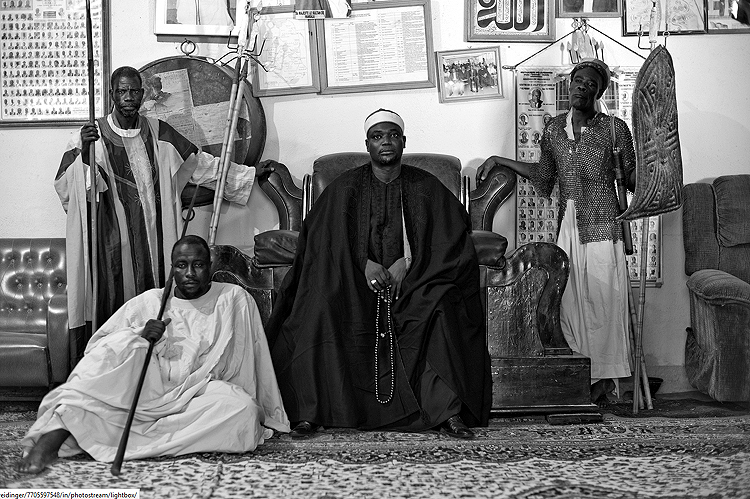 (the Sultan of Mandara)
The age of mine is unknown, but likely from the 1970s or 1980s. I acquired it in 1997.
length: 69"
head: 25" x 12 1/2" overall
spear blade length: 13 1/2"
spear blade width: 1 3/4" weight: 2 lb 13.0 oz