Purpleheart Armoury maille hauberk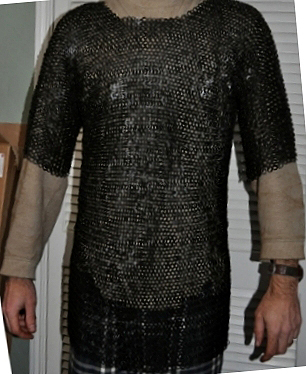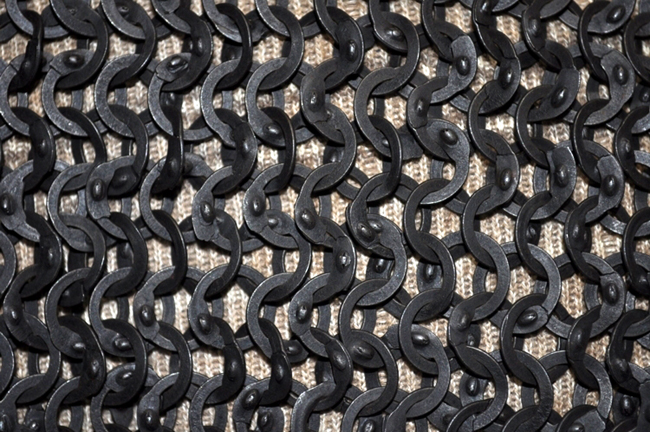 A special listing for our friends at

From their description:
"We have 2 maille shirt for sale. First come first serve. Black metal oxide, flat rings, wedge rivited. They only weigh 14lbs. 10" across at neck, 17" from shoulder to end of sleeve, 22" circumference sleeve, 34" from shoulder to bottom of maille. Its 46" circumfrence at the chest when stretched out. I think a 40" chest dimension would be most comfortable to allow for flex. If you are interested, please email me cd at woodenswords dot com. The quality is very high. Its was made in India for a customer of mine, but the size is not right for what he wanted. I am asking $450. This will retail for $1000+."
Follow the above link and contact the good folks at Purpleheart in order to obtain this maille for yourself. It's a hell of a deal.