Riveted maille mitten swatches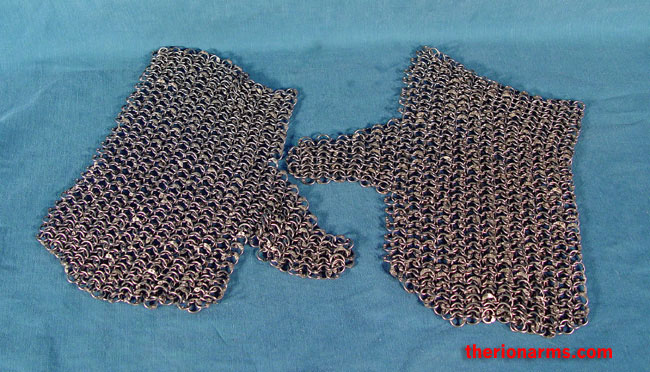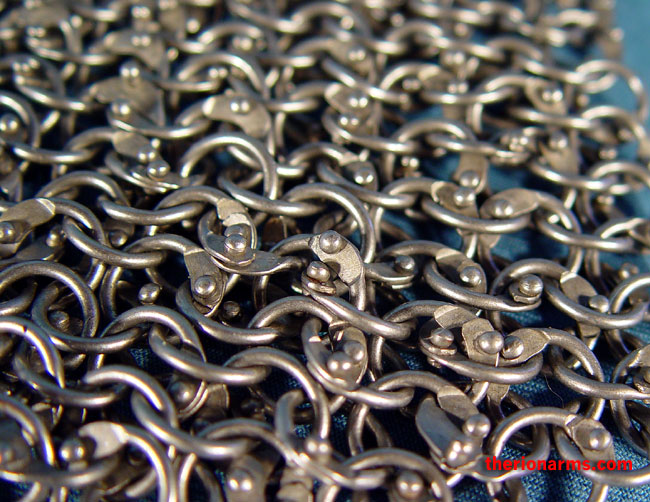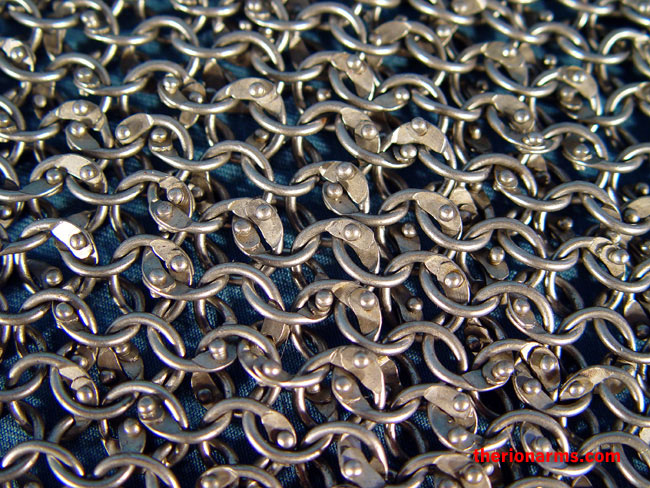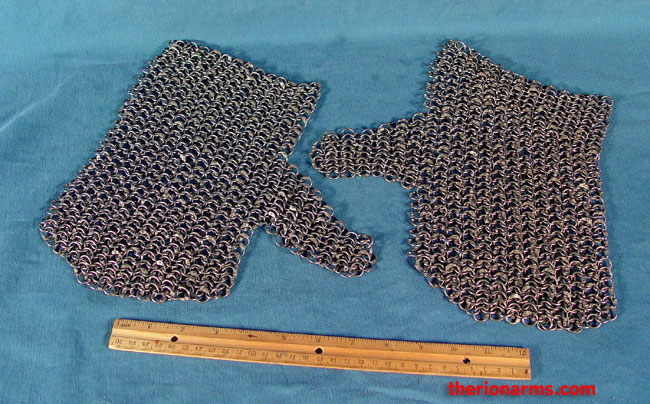 Measurements
size: ~6 1/2" x 10 1/2"
weight: 1 lb 3.0 oz/ea


From my Samples, Singulars, and Somethings Completely Different collection -

Riveted maille (chain mail) mittens - without the mittens. These maille swatches can be sewn to your own mittens or used as voiders in the elbows or armpits of arming clothes, or the truly adventerous could incorporate them as brayettes (no thumb size comments, please).

16 gauge mild steel round wire, dome headed rivets, 8mm internal diameter, standard European 4-in-1 weave, roughly 13 rows by 33 rows (plus thumb). Price is per pair.