Chinese dadao (stainless steel)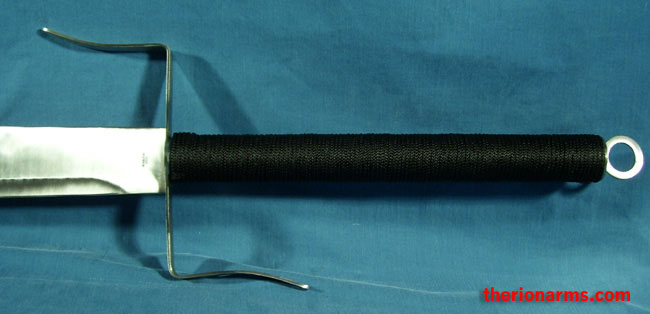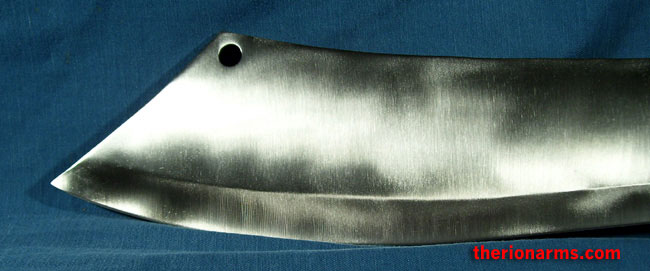 Measurements
length: 37 3/8"
blade: 22 7/8
blade width: 3 1/2" near tip
cord-wrapped grip: 13"
guard: 7" x 9"
weight: 2 lb 15.5 oz


From my Samples, Singulars, and Somethings Completely Different collection -

I rather like dadao, mostly because I rather like polearms and swords with long grips. I picked up this dadao as a sample, but while I was trying to decide whether or not to offer it as a regular decorative/miscellaneous/budget item, the manufacturer stopped making them. Unsurprisingly enough, this dadao was made in China. Stainless steel blade, cord-wrapped tubular grip. The blade is sharp, but I definetly do not recommend that it ever be used for training or test cutting. As I've said many times before, stainless steel makes for good kitchen knives but awful swords. This is an impressive wall hanger, for sure.