WWI Welsh trench knife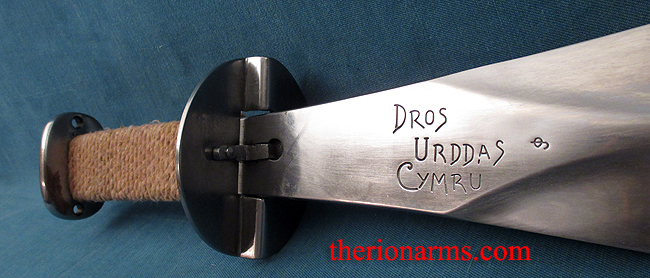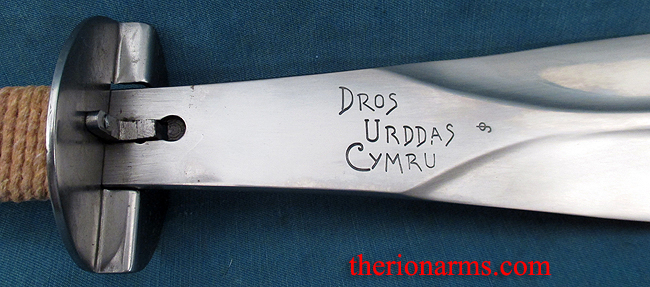 From my Samples, Singulars, and Somethings Completely Different collection -
A recent copy of the Welsh Knife of the 9th Battalion, Royal Welch Fusiliers.
"The WWI originals were financed by Lord Howard de Waldron of Chirk Castle and presented to the 9th Battalion RWF. Supposedly based on a medieval Welsh sword pattern: the hinged hilt guard was officially patented. Within the battalion they were issued to machine-gunners and possibly other specialists such as bombers. Some blades are engraved "Dros Urddas Cymru" (For The Honour Of Wales)" -- quoted from an extended discussion on these blades found at the Great War Forum site Welsh Swords.
The originals were quite rare, and these reproductions are also out of production and hard to find. I only have this one available.
length: 24"
blade: 17 1/2"
blade width: 3" at widest
wrapped grip: 4 5/16"
buttspike: 1 1/4"
folding guard: 3"
weight: 2 lb 2.0 oz