Takeda Shingen kabuto with mempo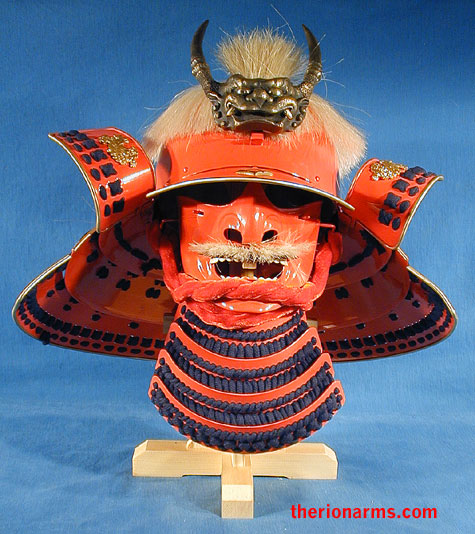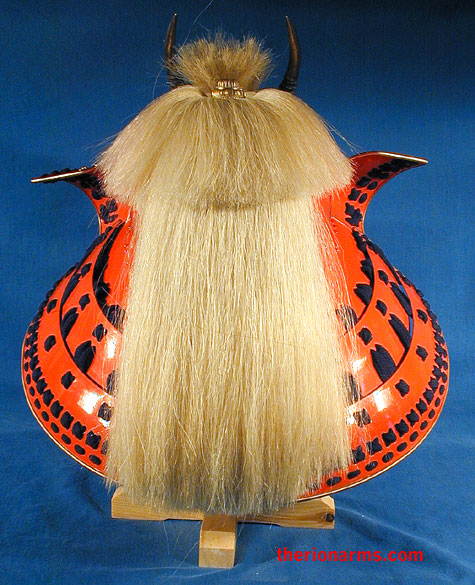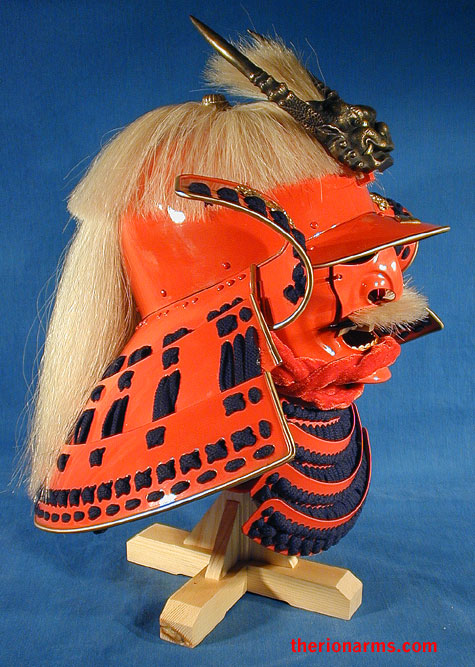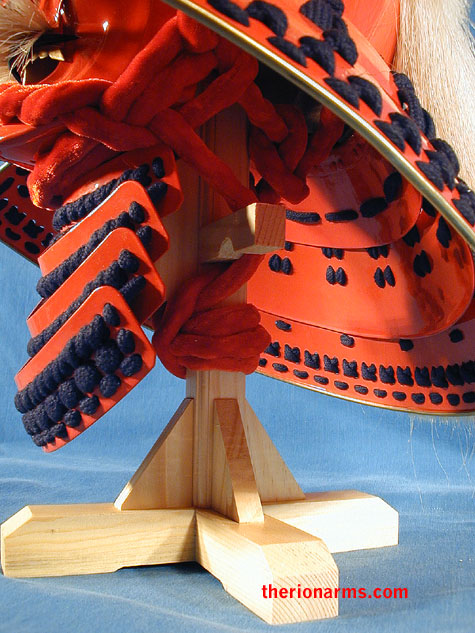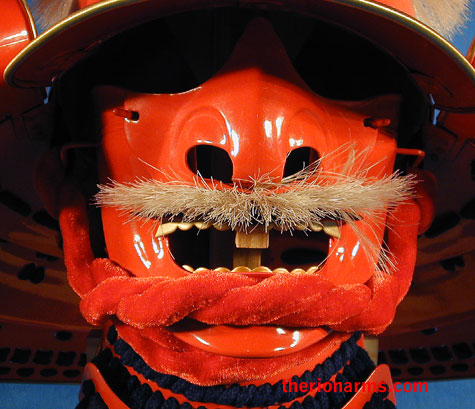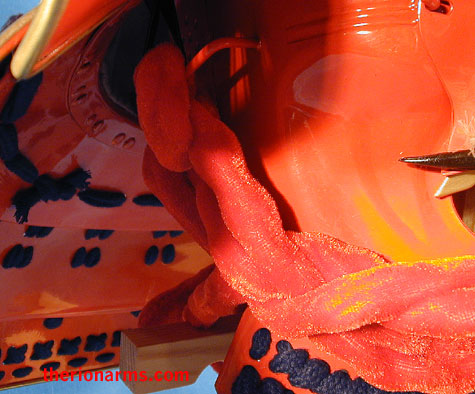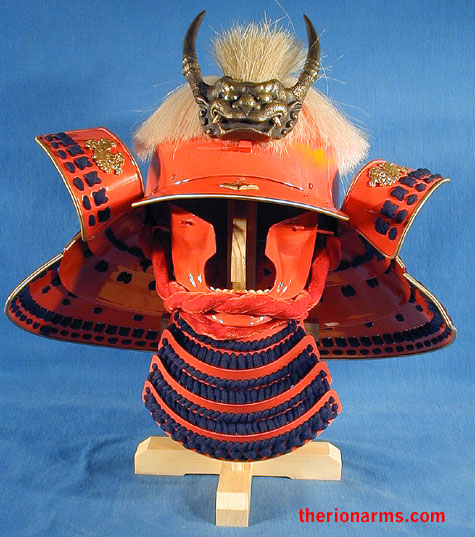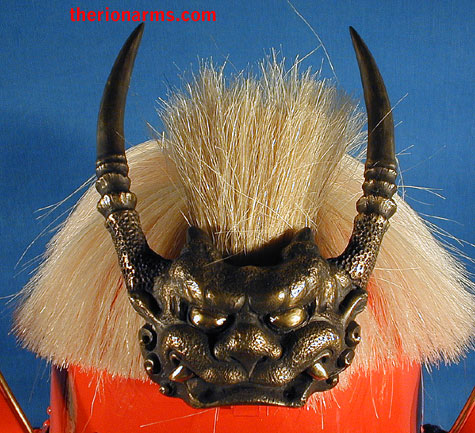 Japanese kabuto with mempo (helmet with separate face mask and detachable nose/mustache), copied from a helmet worn by warlord Takeda Shingen. Lacquered 18ga steel construction with leather liner. Fully wearable or a great decorator item. Comes with wooden display stand.
(note - the helmet is red, red, red, with black lacings. I used 2000 watts of lighting for these pictures, and the helmet came out looking a bit orangeish with yellow pixel artifacts in some of the closeups. The helmet is very very red (with white horse hair). Have I mentioned the helmet is red?)
weight: 8 lb 14 oz

Also available is a matching Takeda Shingen katana.

Price: $400