Chinese dadao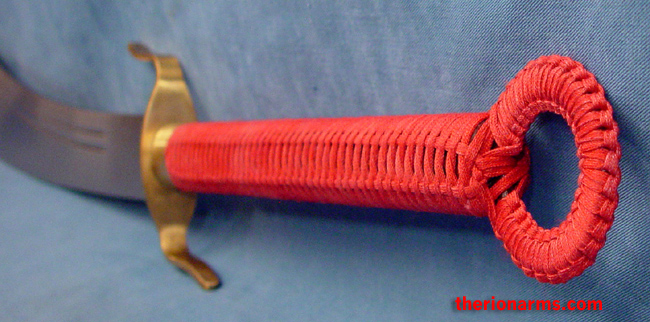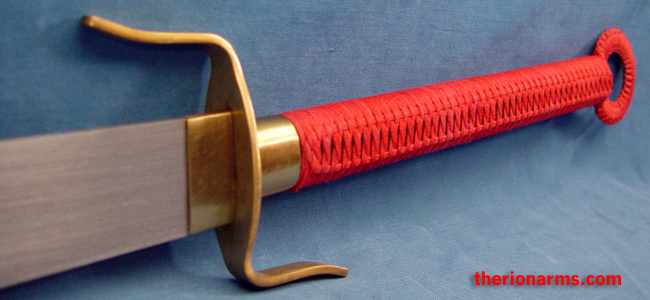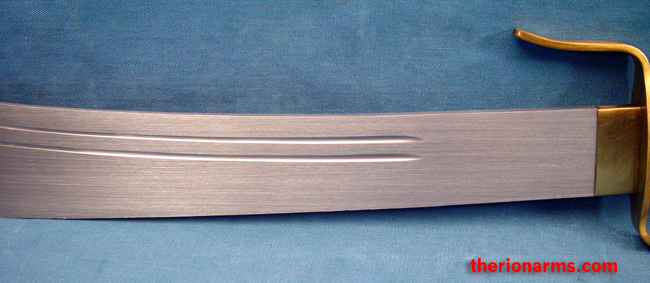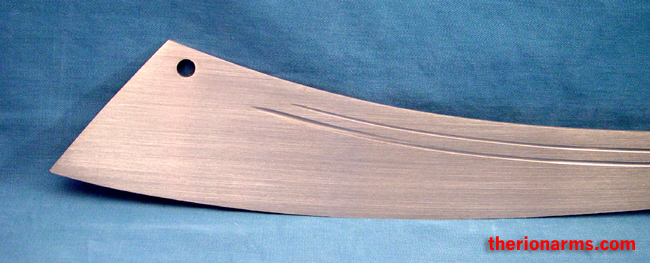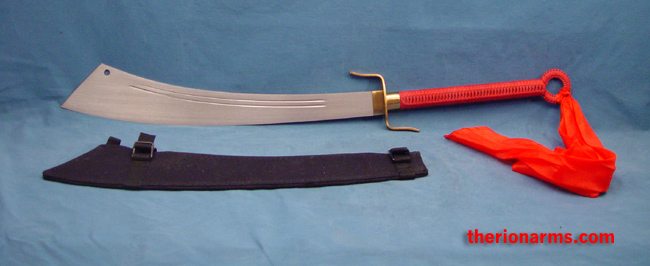 Long the traditional weapon of China's peasant armies, the dadao (literally, "big sword"), was used with deadly effect as late as the 1930's and the Sino-Japanese War. The dadao's single- or two-handed versatility combined with the tremendous slashing power of its weight-forward blade made it the ideal close-quarters weapon. Although most originals had no scabbard, a simple carrying case is provided with this reproduction for protection and ease of transportation of the sharp blade.
length: 37 1/2"
blade: 22 1/4"
blade width: 3 3/4" (maximum)
grip and pommel: 14 1/4"
weight: 2 lb 5 oz

Price: $175
Here are pictures of a TherionArms customized dadao that was presented to Yuen Woo Ping as a Lifetime Achievement Award at Fantastic Fest 2010, in Austin, Texas on 09/25/10: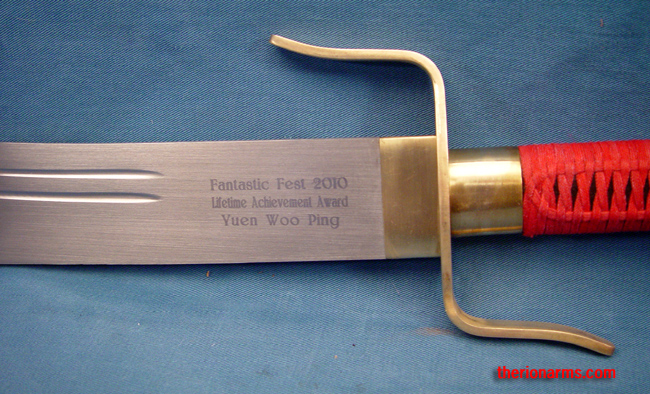 The awards ceremony was held during the world premiere of True Legend at the Paramount Theatre,
and the sword was presented to Master Yuen by RZA, leader of the Wu-Tang clan.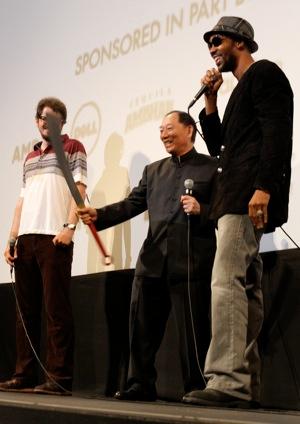 Fantastic Fest: Yuen Woo-Ping receives lifetime achievement award