Kettle helm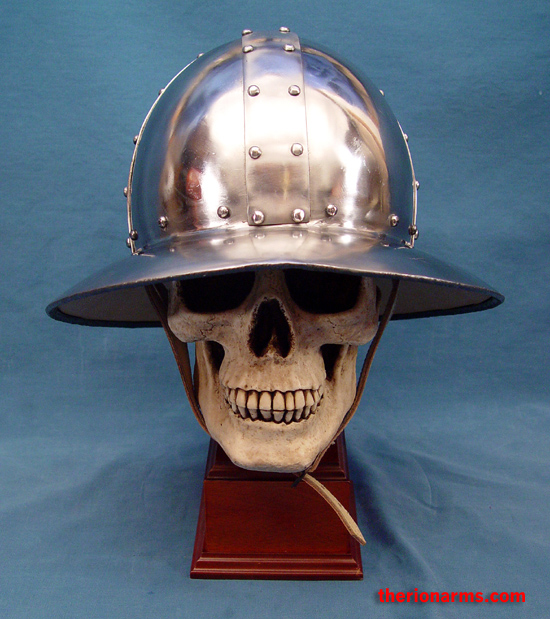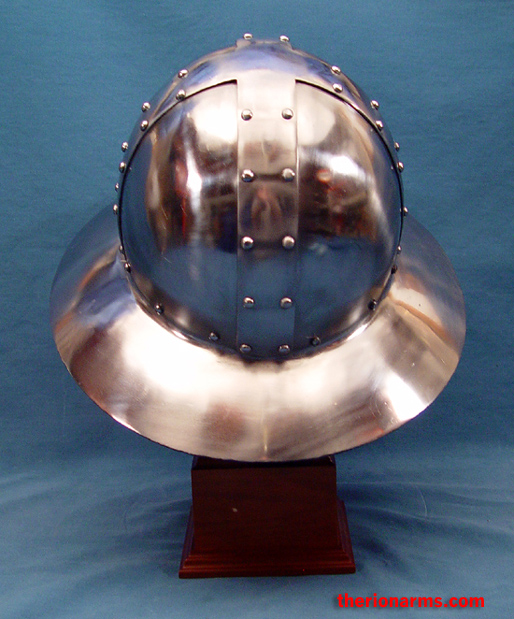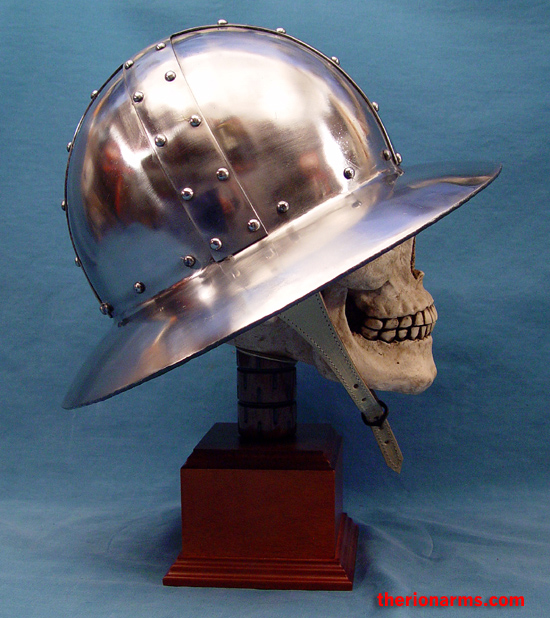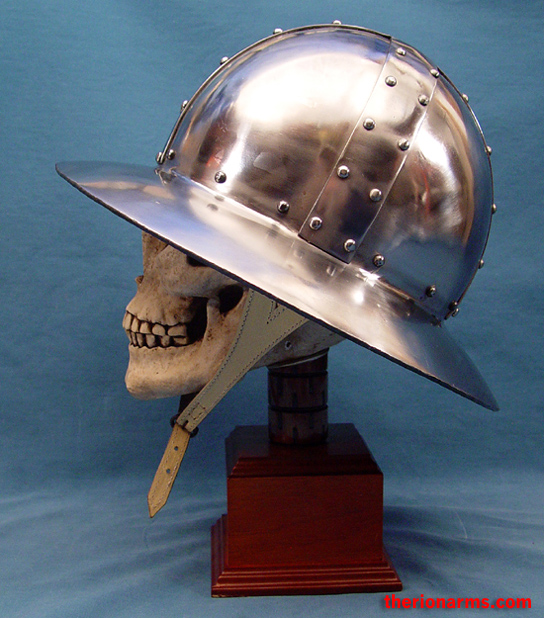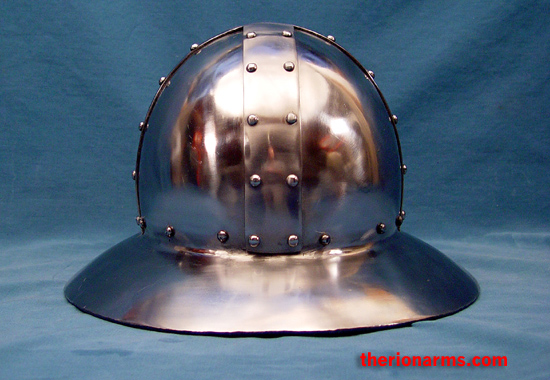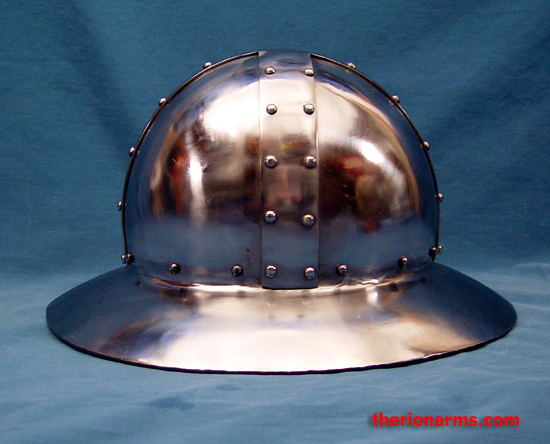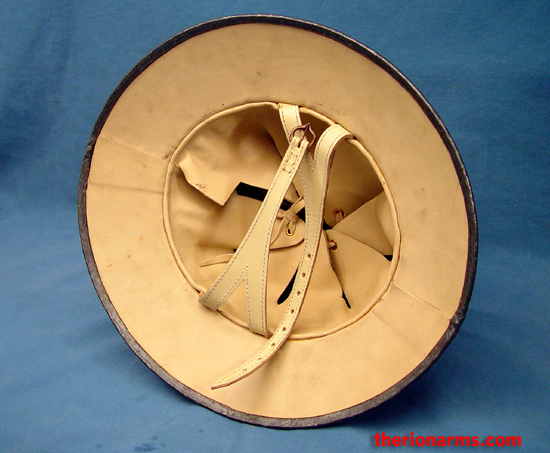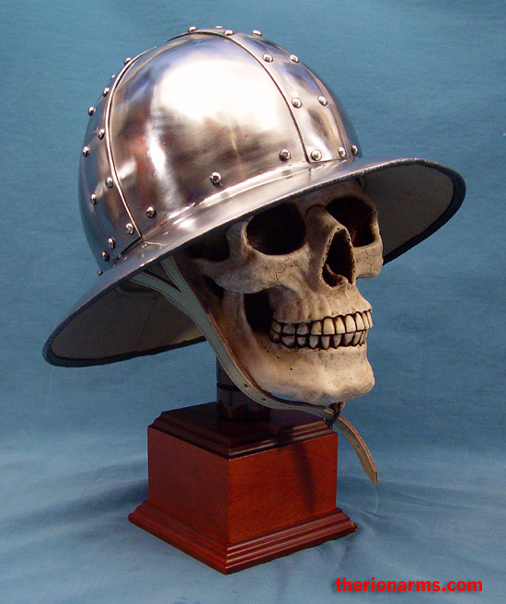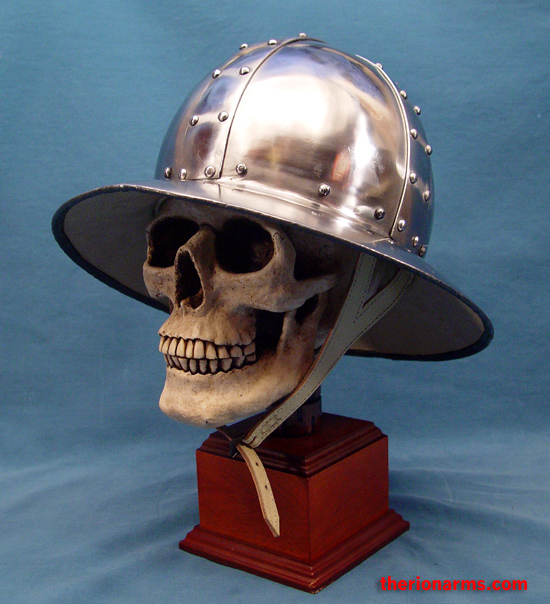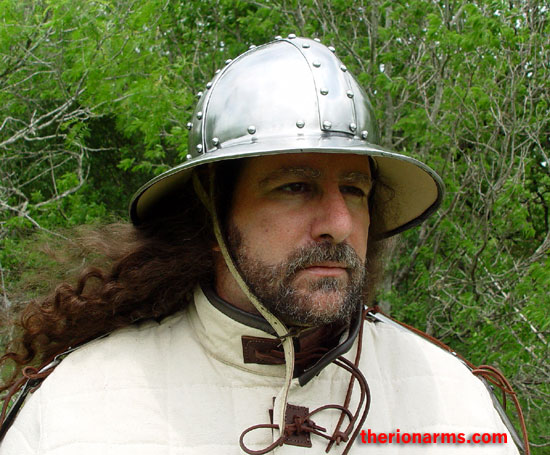 The kettle helm - the workhorse helmet of classic European medieval infantry from the 1100's through the 1400's. Kettle hats, kettle helms, chapel de fer- whatever they were called, they offered good protection without restricting vision, deflecting blows from hand held weapons and warding against projectiles from above. 14 gauge satin-polished mild steel, adjustable leather liner and chinstrap. Made by Get Dressed For Battle.
(Size M, pictured above):
height: 6 1/2"
brim, front to back: 13 3/4"
brim, side to side 12 1/4"
weight: 6 lb 1 oz
sizing:
Medium (25" circumference) - sold out
Large (26" circumference) - sold out
(sizes are approximations - the measurements are outer circumference of the steel shell, but the liner reduces this measurement a bit, and the liners can be adjusted to custom-fit the helmet.
Size M discontinued and sold out
Size L discontinued and sold out