Sinclair saber / cutlass / dusagge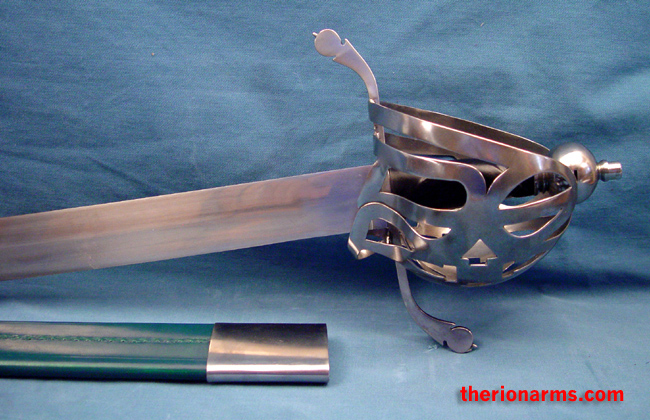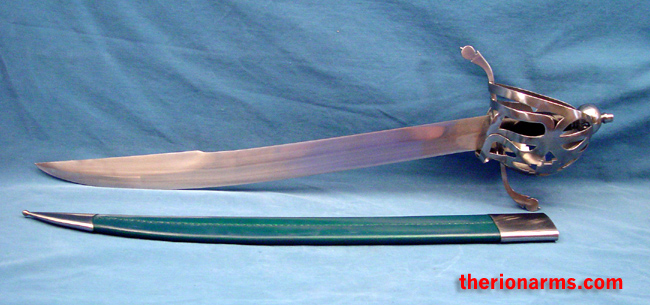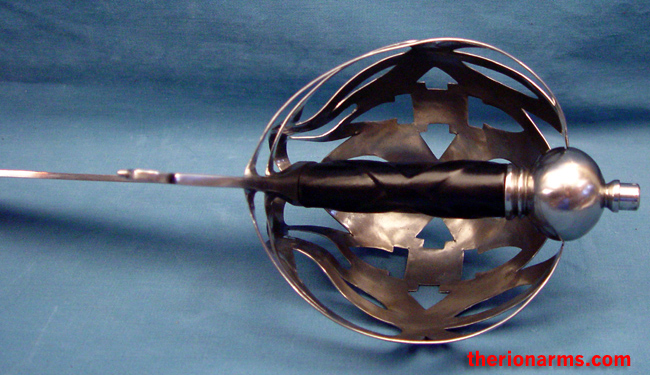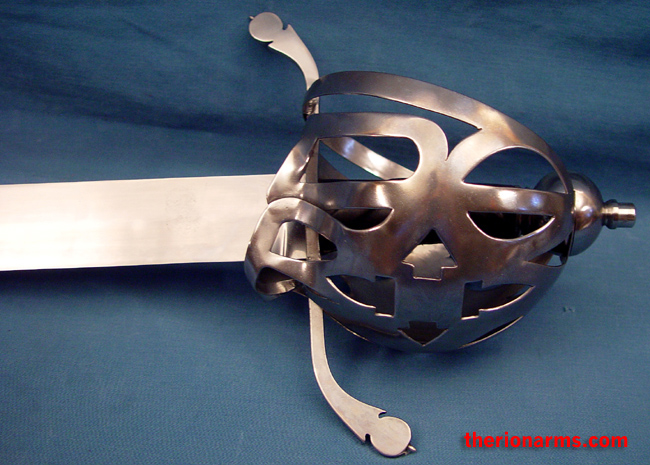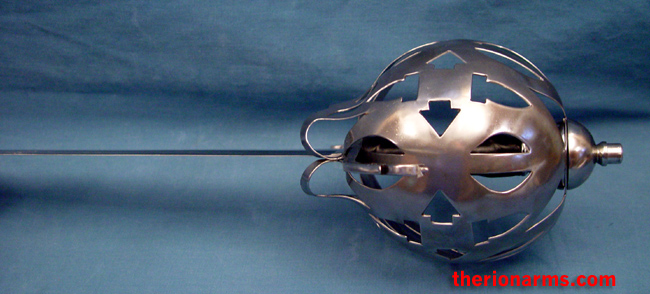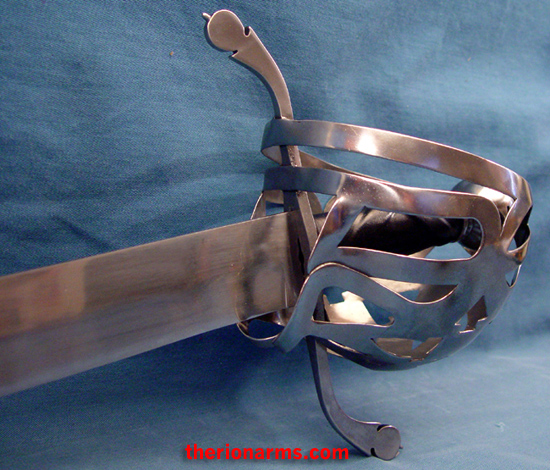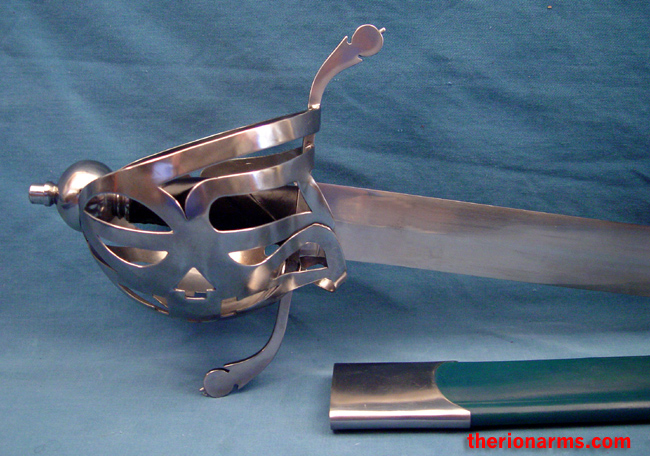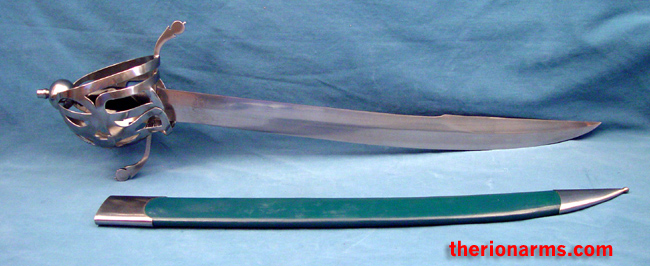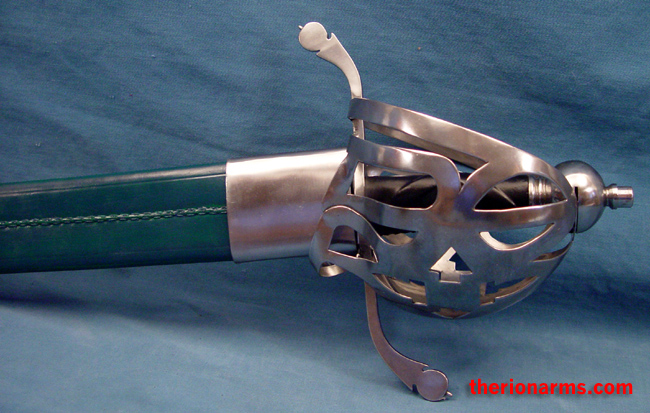 A basket-hilted cutlass / short sword / saber / tessak / dussack /dusagge from the early 1600's. This style of sword is commonly known as a Sinclair saber after Captain George Sinclair of Stirkoke (son of David Sinclair and a nephew of the Earl of Caithness), who helped lead an expedition of 550 Scotsmen passng through Norway on their way to hire out as mercenaries in Sweden (which was then at war with Norway and Denmark). The unfortunate Scotsmen were ambushed by Norwegian farmers, but Sinclair's sidearm survived to give it's name to a breed of extremely handy weapons. George Sinclair himself was killed by a silver ball fired from a musket. I'm not making this shit up, it's history. I have no idea if the Norwegians thought Sinclair was a werewolf, but history says silver musket ball, so silver musket ball it must have been.
Anyway, these particularly nifty weapons were actually quite popular in the northern lands, and many were imported into Norway by Christian IV of Denmark and Norway. These are also refered to as the first forms of the Scottish Basket Hilt. Others are found in a wide number of preserved German and Austrian arsenals, including that at Graz in Styria. Popular on land and sea, the basket of this type of sword provided excellent hand protection and could deliver a hard blow in crowded shipboard melees - this cutlass was also popular with many pirates of the time.
1065/1095 high carbon steel blade and basket, leather and steel scabbard.
length: 31 1/2"
blade: 25"
blade width: 1 3/4" at ricasso
blade width: 2" at widest
back edge: 9"
interior basket grip length: 5"
curved guard: 10"
balance point: 2 3/4" from guard
weight (sword): 3 lb 0.0 oz
weight (sword and scabbard): 3 lb 10.0 oz