Scottish baskethilted broadsword - antiqued version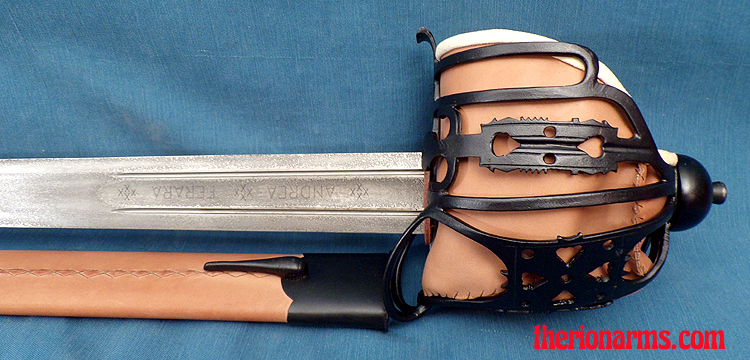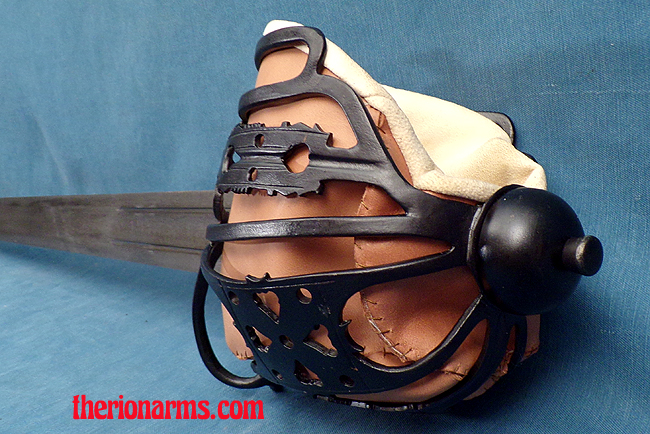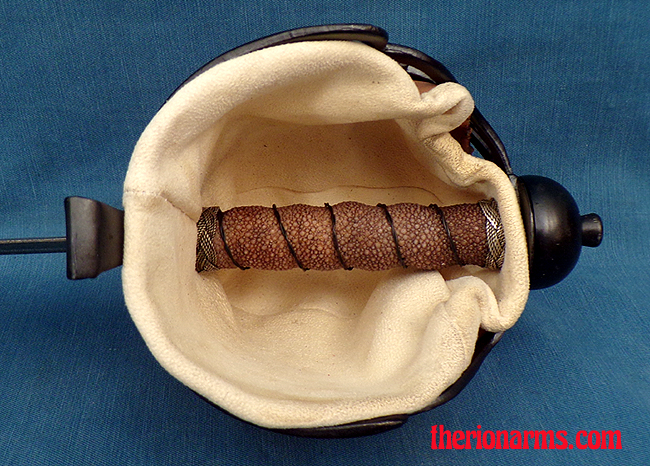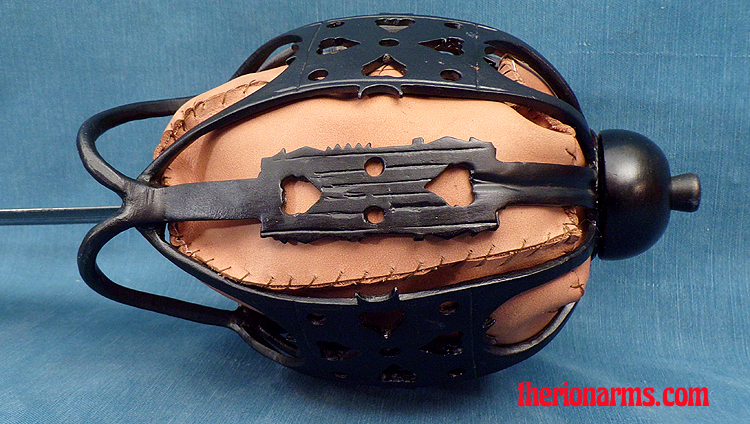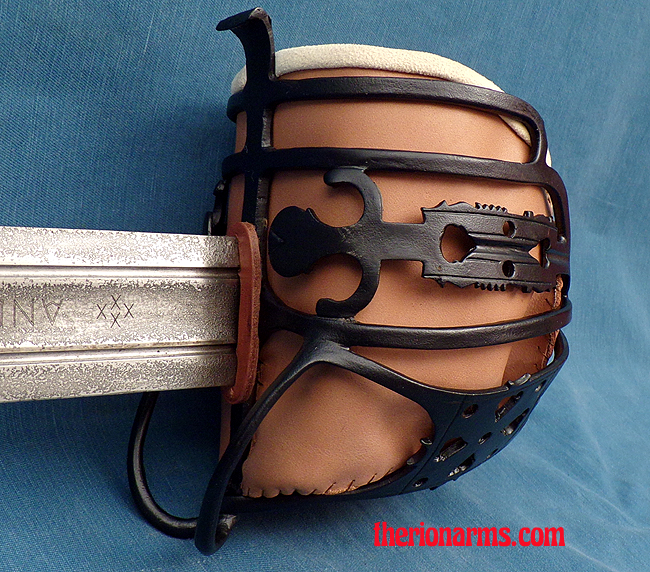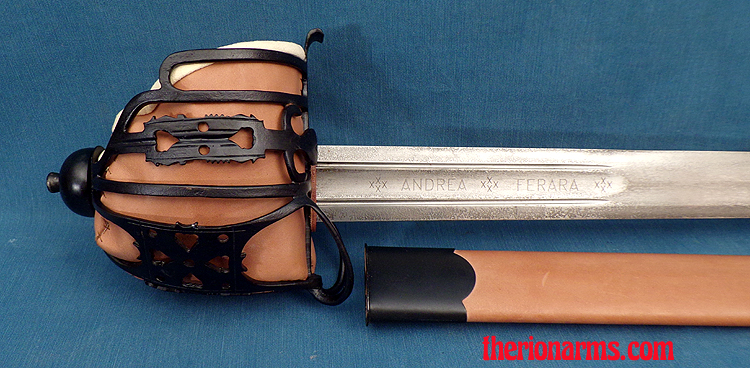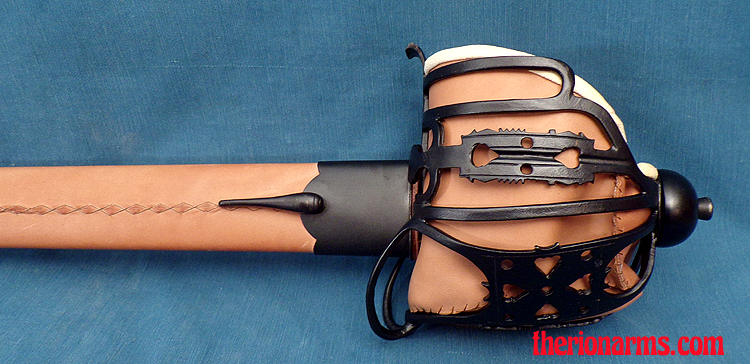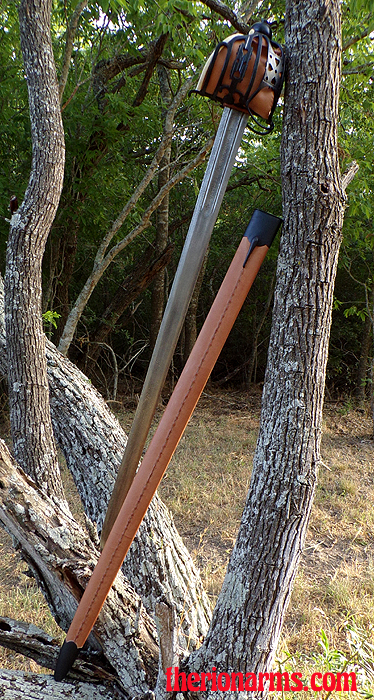 Discontinued in 2012; now back in production again!
Baskethilted swords appeared throughout Britain from the mid-sixteenth century on, but their association with the seventeenth and eighteenth century Scottish highlander has become legendary. This Paul Chen/Hanwei Scottish baskethilted broadsword has a typical Glasgow style hilt from the mid-eighteenth century. The forged double-edged blade of this sword is fully tempered high-carbon steel with the legendary "Andrea Ferara" swordsmith's mark reproduced in the fullers. The grip is wire-wrapped rayskin and the basket liner is of felt-covered borin leather. The basket and fittings are stainless steel, patinated/antiqued to look like a museum piece. The blade is also lightly antiqued. Includes a leather covered scabbard with steel fittings. A polished version is also available. Made by Paul Chen / Hanwei.
length: 39 3/4"
blade: 33 1/2"
blade width: 1 3/4" at basket
blade width: 1" at 2" from tip
basket: 6" x 4 1/2" x 4 1/4"
interior basket grip length: 4"
balance point: 4" from basket
weight (sword): 3 lb 4.5 oz
weight (sword & scabbard): 4 lb 0.0 oz

Price: $395