Spanish main gauche (stainless steel)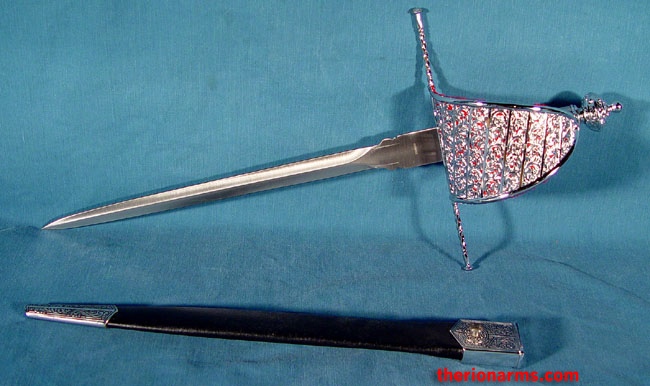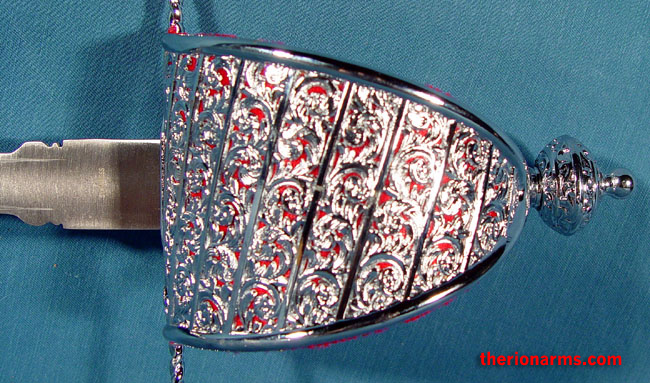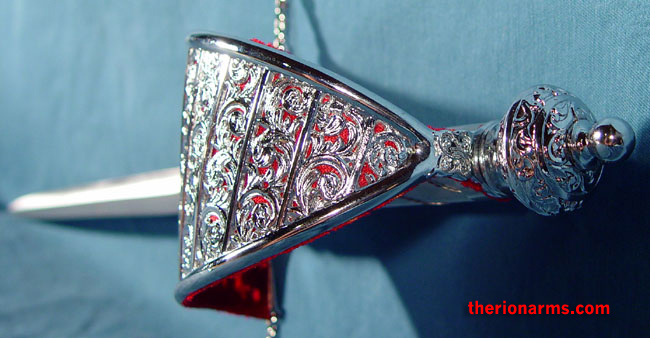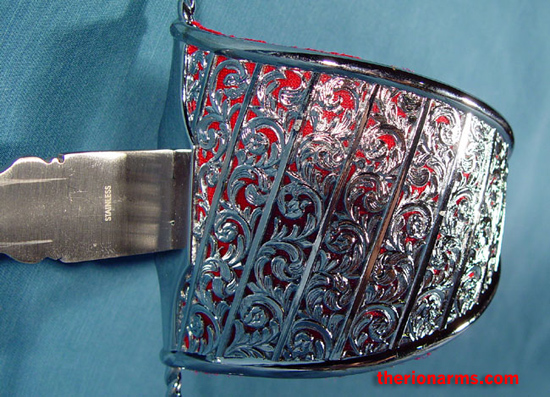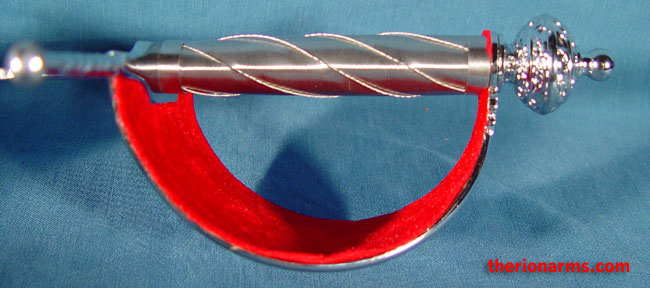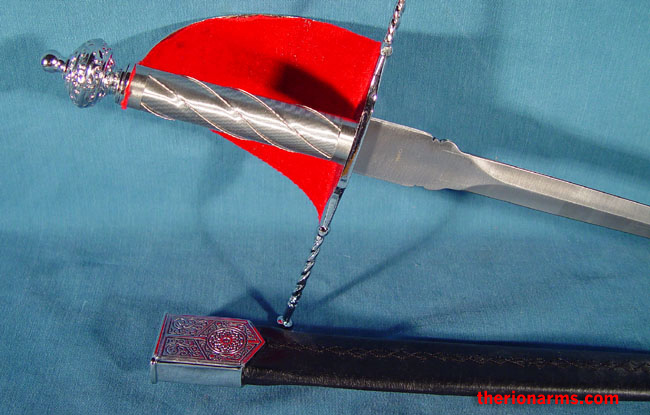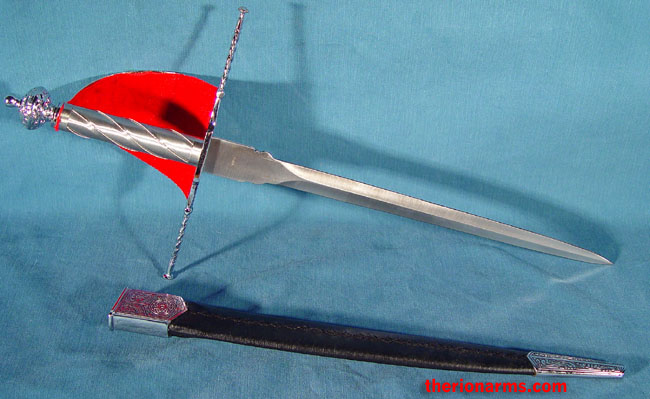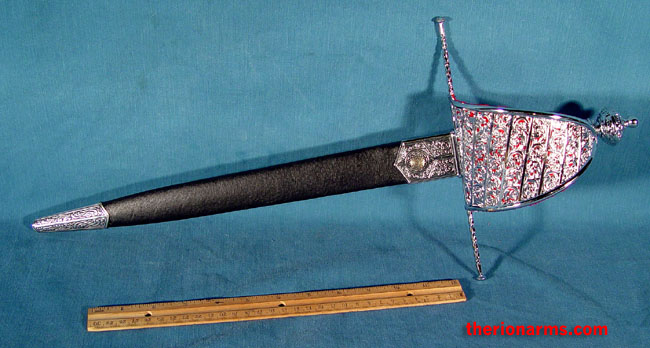 Measurements
length: 20 1/4"
blade: 14 1/4"
blade width: 3/4" (above ricasso)
grip and pommel: 5 3/4"
guard: 9"
weight (dagger): 15.6 oz
weight (dagger and sheath): 1 lb 3.9 oz


A very shiny dress, costume, or stage wear Spanish "viscaine" style sail-guard main gauche. (Lots of descriptors there, kind of like "potted meat food product"). The blade edges are not sharpened (quite rare, since most stainless steel daggers are "razor sharp so you can destroy your enemies!" (gotta love overwrought eBay advertising - Barbarian Ninja Warlord Battle Ready Slayer Dagger!!!)), but it does have quite the pointy tip so don't go poking this where it doesn't belong.

Discontinued