Tinker Pearce Great Sword of War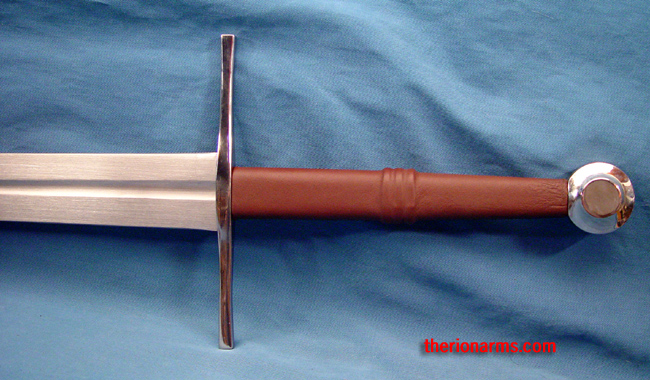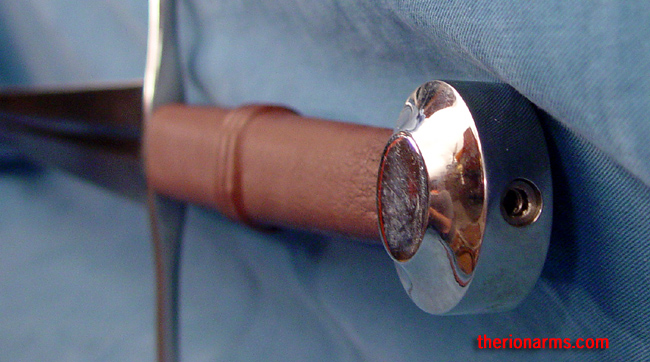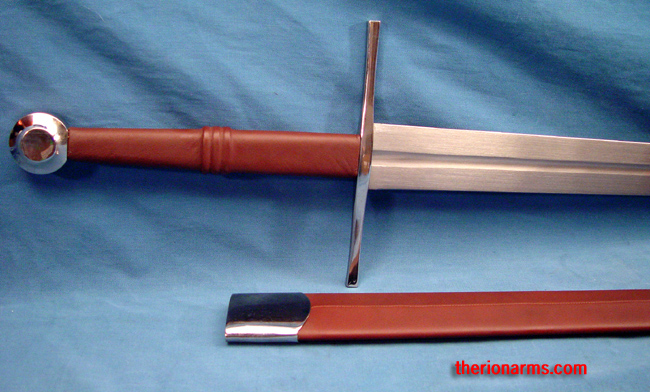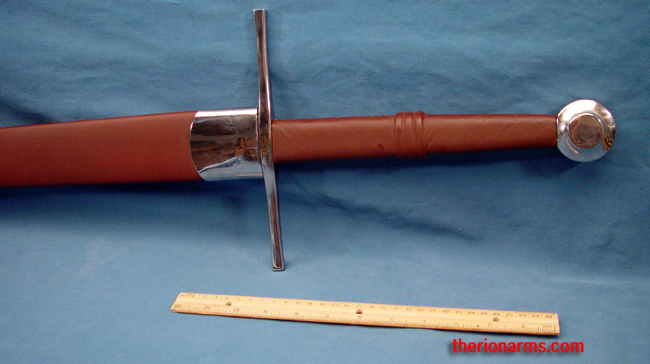 Not *all* hand-and-a-half swords are more accurately yclept longswords, only most of them. The exception are hand-and-a-half swords that developed along with the early implementation of transitional armor between 1275 and 1325. These powerful and massive weapons were the beginning of the medieval longsword, and they were called grete swerdes or War Swords.
This sword, designed by Michael "Tinker" Pearce and manufactured to his exacting specifications by Paul Chen / Hanwei, is designed and crafted purely as a sharp training sword and is built to excel for test cutting tatami mats, filled plastic bottles, light plywood, pool noodles, flying pizza boxes, etc. The 11" grip provides excellent leverage. The blade is forged from 5160 high carbon steel marquenched to a Rockwell hardness of HRc50-52. The hilt is retained by Tinker's signature recessed sleeve mounting system, which provides secure retention and easy hilt tightening via a 5mm Allen wrench. Comes with a leather covered wood scabbard with steel fittings. This is a magnificent cutting sword!
length: 47 1/2"
blade: 36"
blade width: 2 1/4" at base
blade width: 1 3/8" at 2" from tip
grip and pommel: 11 1/8"
guard: 8 7/8"
balance point: 4 3/8" from guard
weight (sword): 3 lb 6.5 oz
weight (sword and scabbard): 4 lb 4.0 oz

Price: $320