'Practical' series German longsword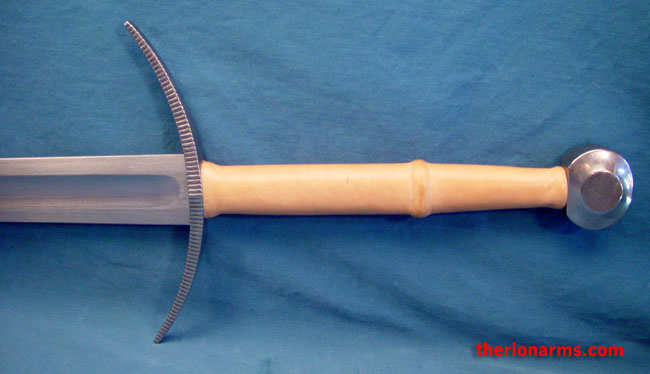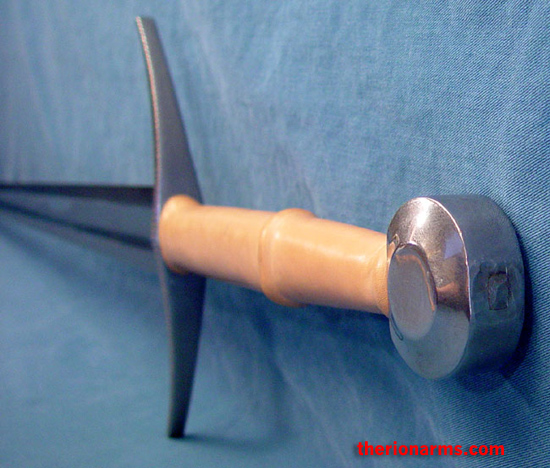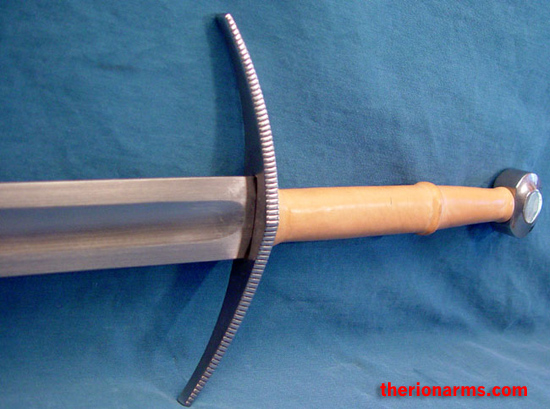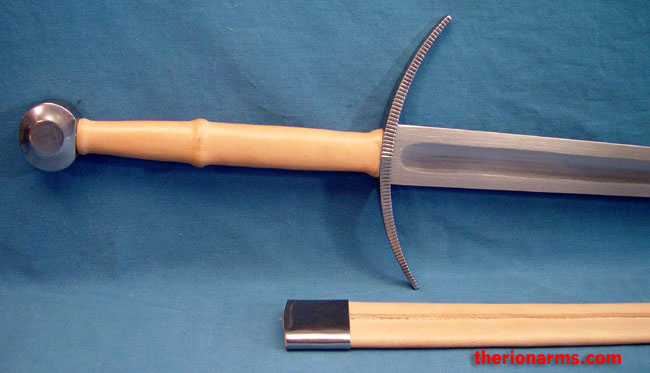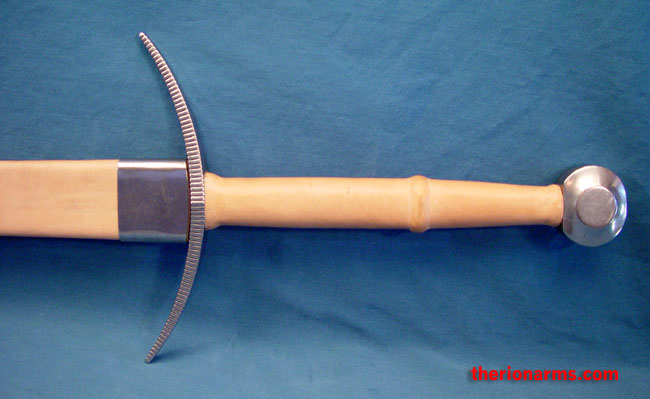 This is the blunt / practice / training / theatrical combat version of the German longsword. Hanwei call this the Practical German Bastard sword, but you and I and everyone else reading this knows that longsword is the correct term. I'm really really really excited that this blunt version was made available, and I can tell you why in two words: grip length. Most longswords have a grip length around 7" to 9" - the grip and pommel length on the Practical German is 11". I greatly prefer the control and leverage that comes from a longer grip, and I'm guessing that many of you do, too. 38" of blade is also a nice feature. Okay, so we're up to four words: "grip length" and "blade length". (No, that doesn't count as five words). This sword is perfect for tall and/or long-armed fighters and will be appreciated by all connoisseurs of reach and leverage.
length: 49 1/2"
blade: 38"
blade width: 2" at guard
blade width: 15/16" at 2" from tip
grip and pommel: 11"
guard: 9 1/4"
weight: 3 lb 10 oz

Here's what Hanwei has to say about this sword:
"This reenactment version of our Bastard sword has been produced in response to requests from the reenactment community. The blade is forged in 5160 high-carbon steel, to minimize burring, and the trans-verse thickness of the guard has been increased, both to provide adequate strength for re-enactment use and to present a safer profile at the ends of the guard. Another innovation is the provision of an all-leather scabbard, in contrast with the rigid scabbards normally provided with our Practical swords - this is designed both to provide an extra margin of safety when combatants fall on the scabbard in battle and also to minimze the need for replacement scabbards. The sword is supplied with the grip and scabbard in a neutral-colored leather to allow customization to the owners taste."
I've been working with one of these as my primary longsword blunt the past twelve years, and it's totally sweet.
Price: $300
Here are pictures of a TherionArms customized longsword that was presented to Roger Corman and Julie Corman as a Lifetime Achievement Award at
Fantastic Fest 2010, in Austin, Texas on 09/24/10: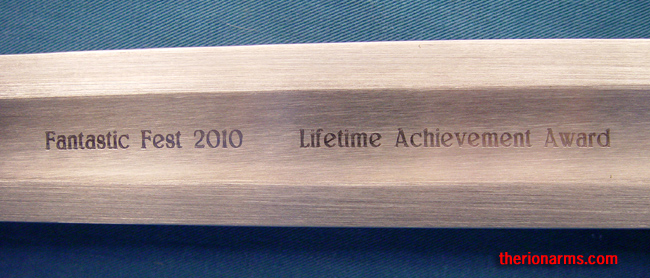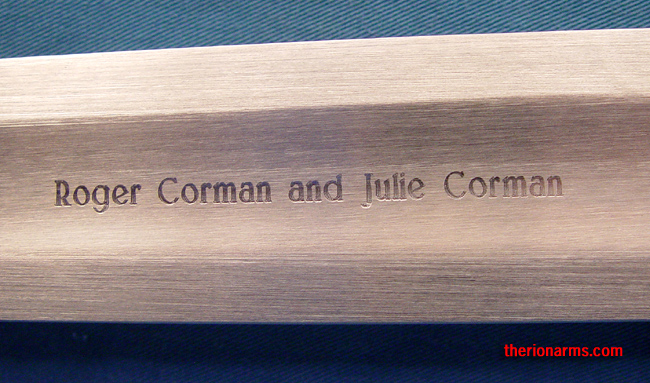 The awards ceremony was held during the double feature historic world premiere of Sharktopus and the U.S. premiere of Machete Maidens Unleashed! at the Paramount Theatre, and yes, representatives of TherionArms were there for this momentous occasion. Sometimes, it's most amusing to be the Therion.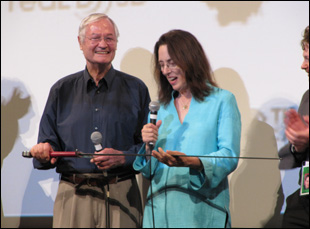 Fantastic Fest: Roger and Julie Corman Lifetime Achievement Award
link broken :(
Celebrating Roger Corman With Blood, Breasts, Beasts and "Sharktopus"