Churburg #13 leg harness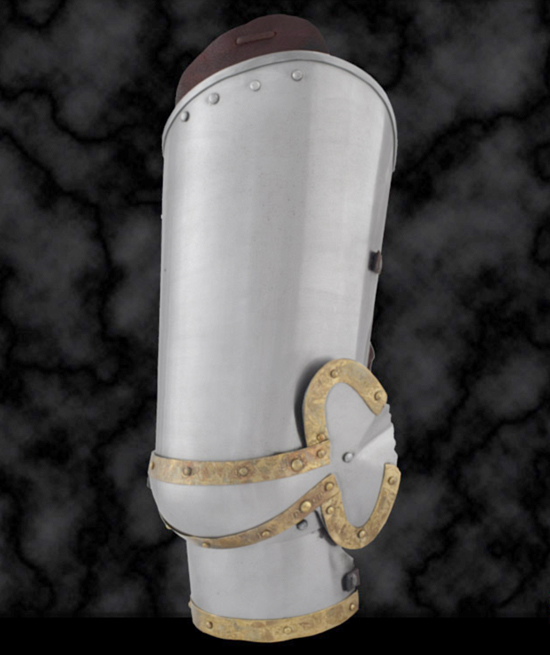 A pair of legs based on the #13 harness housed in the Castle of Churburg in Italy. Made in Milan during the second half of the 14th century, the #13 is one of the most famous examples of a near-intact Transitional harness. This armor is from the period when maille hauberks reinforced with varying degrees of plate protection were predominant on the battlefields of Europe, evolving into the full plate harnesses of the 15th century.
Here we have a reproduction of #13's leg harness - 16 gauge cuisses, 14 gauge poleyns, 16 gauge demi-greaves in mild steel with brass trim. Strapped and pointed, with buckled attachment points and outstanding articulation. An average/standard size, these will fit large and extra-large warriors. Also available are the Churburg #13 arm harness. Made by GDFB (Get Dressed For Battle).

Sold out