Swiss greatsword - Pavia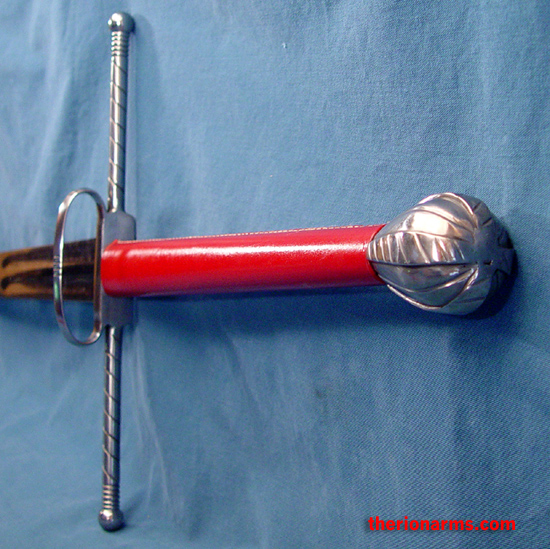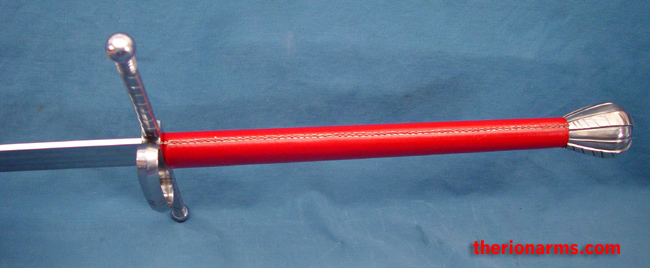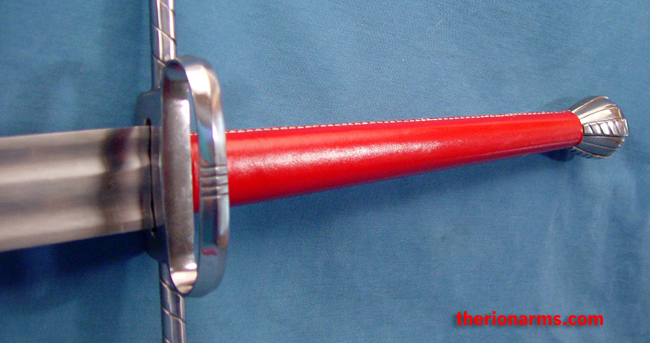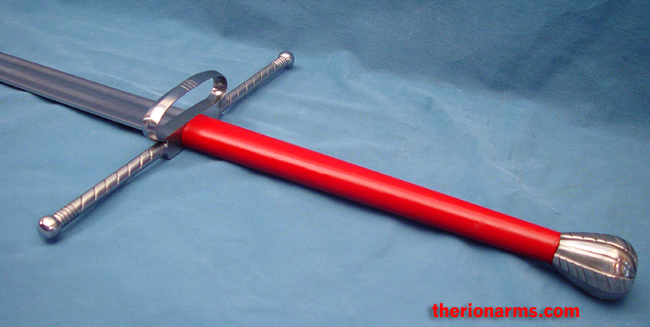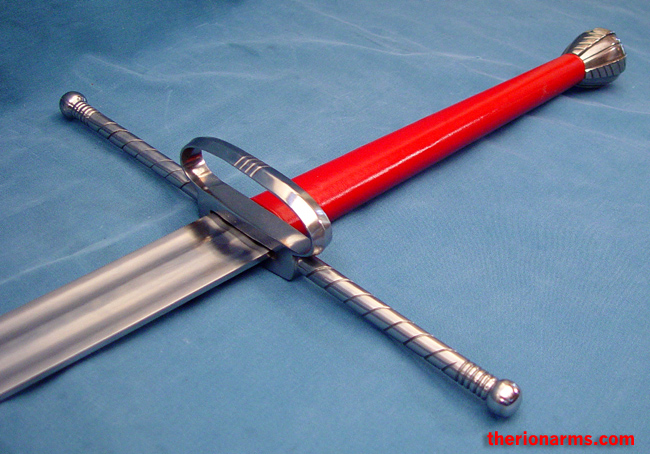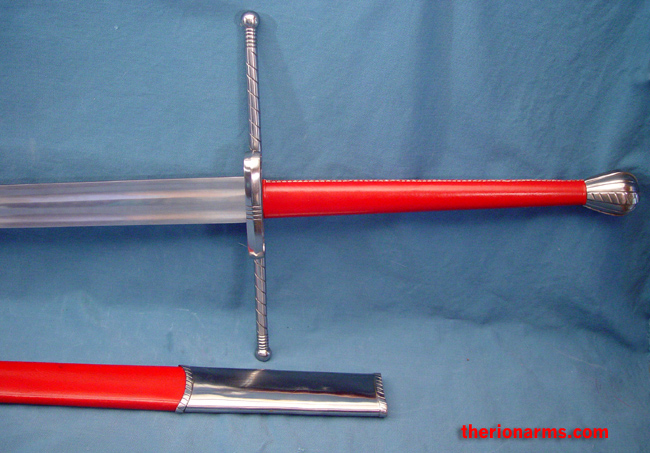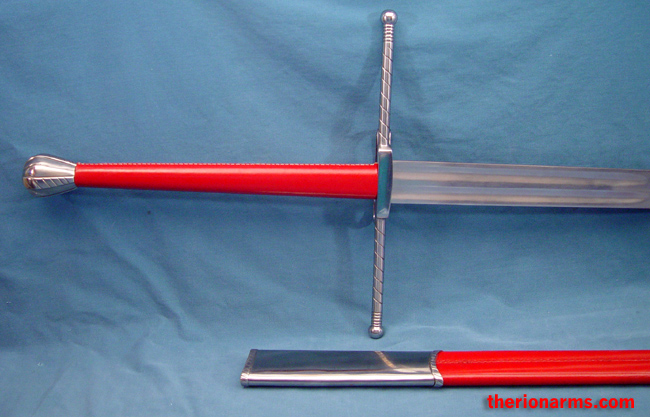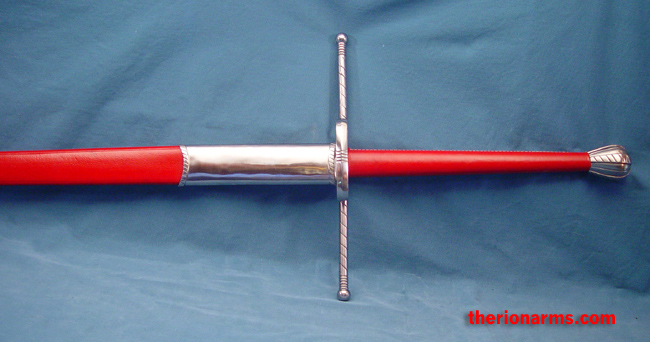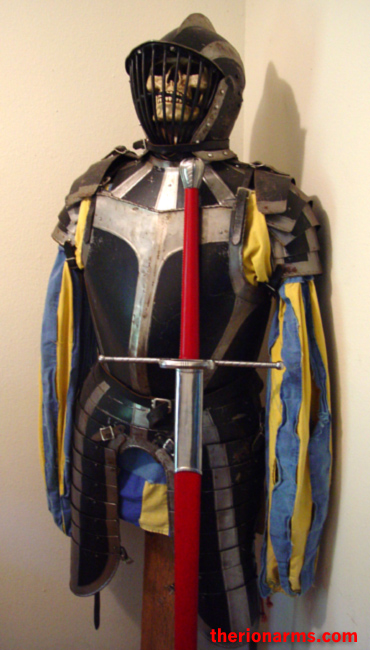 Swiss greatsword from the time of the Battle of Pavia - which included the ultimate Swiss versus German landsknecht showdown and was the decisive engagement of the Italian War of 1521-26. Actualy, the hot landsknecht on landsknecht action was only one part of the epicness, with the French, Italians, Spanish, Swiss, and Germans all mixing it up, resulting in the Italians and Germans totally kicking butt.
This is the battle in which the French were finally driven out of Italy and forced to surrender all claims on Italian territories, and the sword we have here is the kind of two-handed sword the elite of the Swiss landsknecht serving the French would have been using. Tempered high carbon diamond cross-section steel blade with two short fullers, with steel fittings and a peened pommel. The guard has a large ring on one side for increased hand protection. The long wooden grip is covered in red leather, and the sword lives in a red leather scabbard. I've been using it for montante drills - the size and weight is comparable to other steel-bladed montante trainers I've seen that cost nearly 3x as much. This is one very impressive sword!

length: 62"
blade: 45 7/8"
blade width: 1 7/8" at guard
blade width: 1 1/2" at 2" from tip
blade thickness: 3/16"
unsharpened ricasso: 13"
grip and pommel: 15 3/8"
cross guard: 14 1/2"
ring guard: 4 1/2" x 1 1/2"
balance point: 4 1/4" from guard (!)
weight (sword): 5 lb 7.5 oz
weight (sword and scabbard): 6 lb 10.5 oz

Discontinued and sold out