Colichemarde sword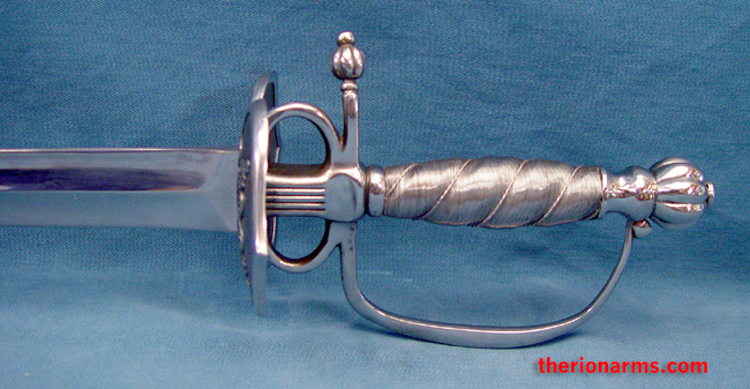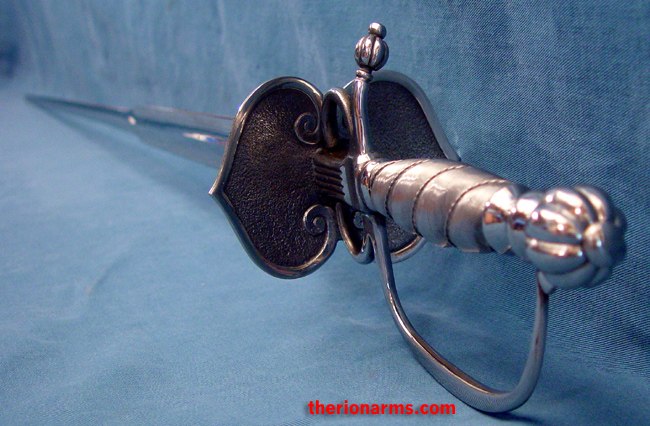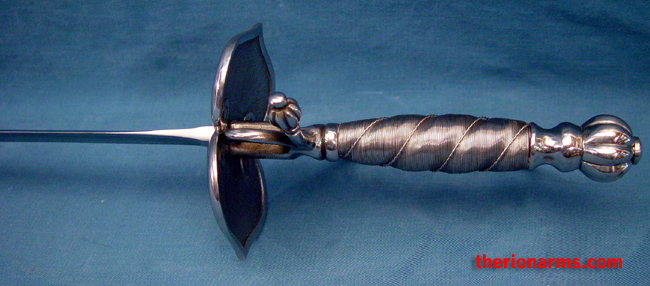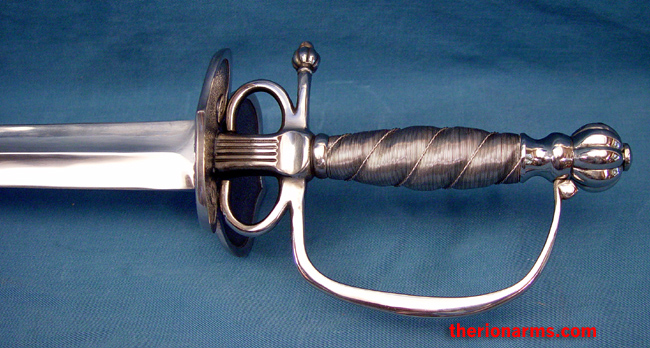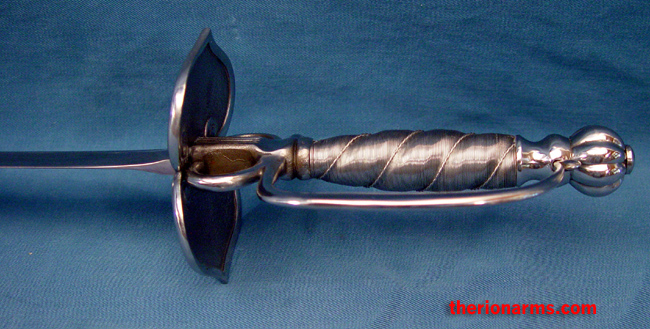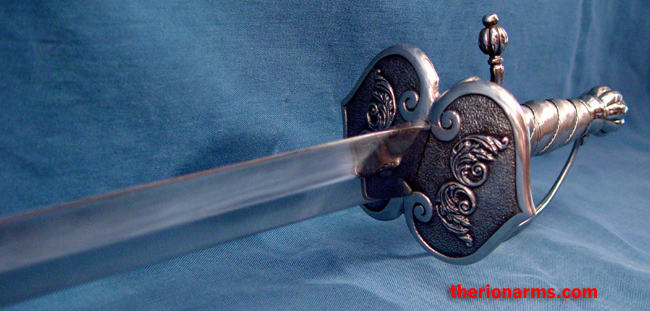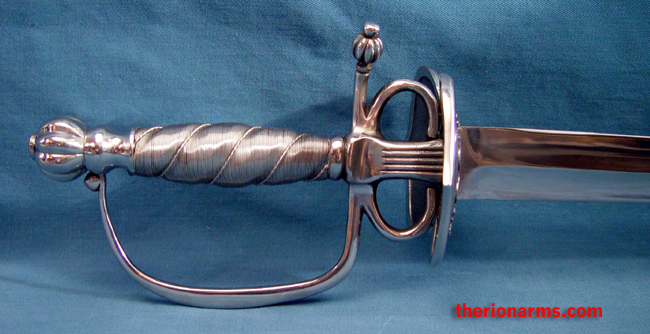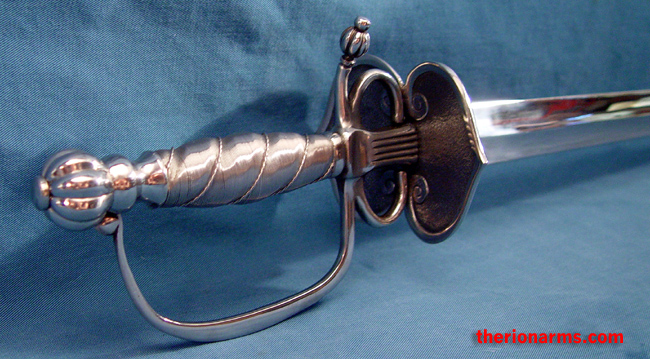 Colichemarde swords emerged in the late 1600's during the decline of the rapier and the rise of the smallsword. The uniquely shaped blade was extra wide at the forte, then narrowed for the rest of its length, ending in a wicked point. The wide forte allowed the sword to be used to parry or oppose heavier rapiers without breaking, and the slender tip remained light and supple with a lightning quick point. The edges, both the wide part and the narrow part of the blade, are extremely sharp. Any 1700's reenactor, military or civilian, should absolutely love this sword.
This reproduction by Cold Steel mirrors the original design. The extremely sharp blade is 1055 high carbon steel, the hilt features a decorative yet highly functional double shell guard complete with finger loops and knuckle bow, the grip is wire wrapped and capped with a matching pommel. Also available is a matching colichemarde dagger with a stiff, centrally ribbed, beautifully ground and polished blade; ring guard quillions; and a wire wrapped grip.
length: 39 1/4"
blade: 32 1/2"
wide part: 12 1/2"
narrow part: 20"
blade width: 1 1/4" at base
blade width: 3/8" at 2" from tip
grip and pommel: 6 3/4"
inside ricasso rings: 1" around
knuckle bow: 4 1/2"
shell guards: 3 1/78" x 2" each
balance point: 3" from guard
weight (sword): 1 lb 12.0 oz
weight (sword and scabbard): 2 lb 4.0 oz

In a world were announcers talk like movie pilot man:
These guys really dislike dead pigs and jean jackets.
Price: $325 (sword)
Price: $200 (dagger)