Gothic bastard umbrella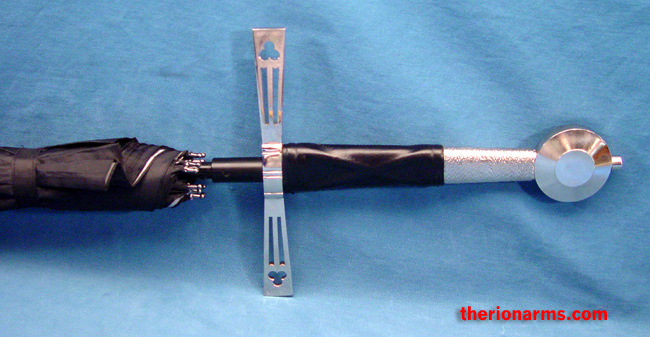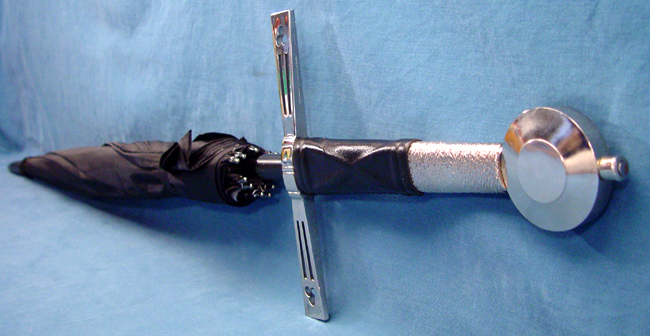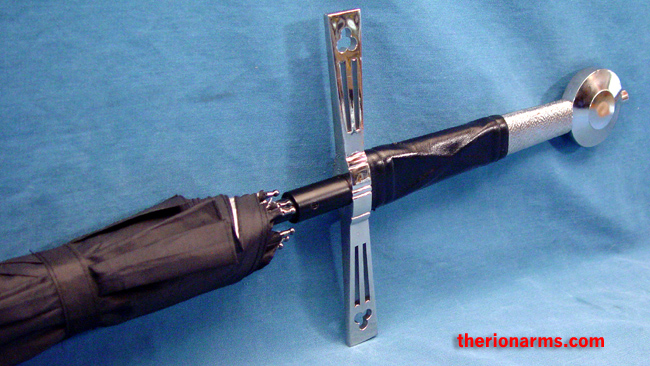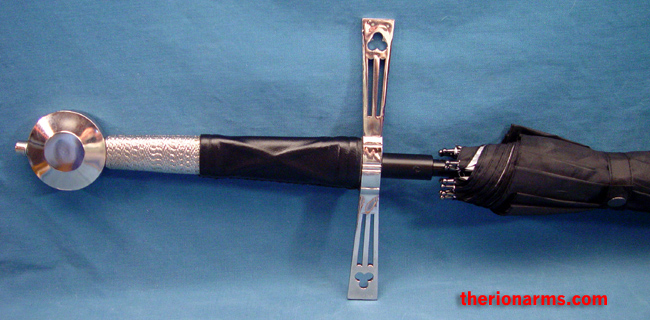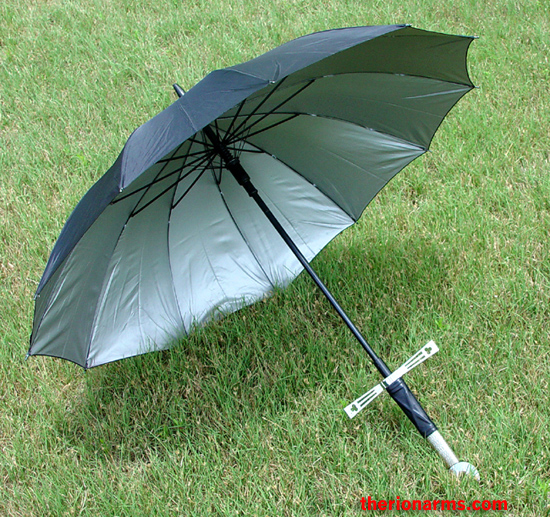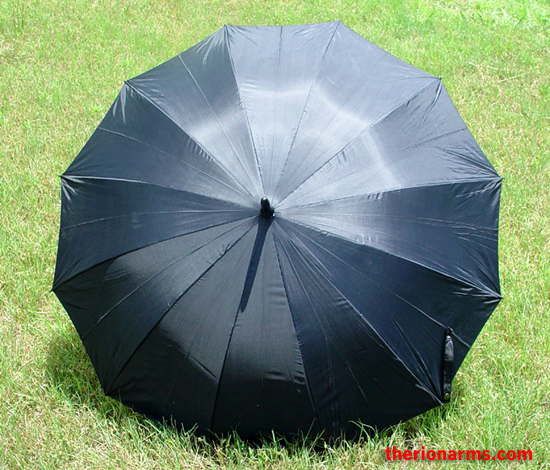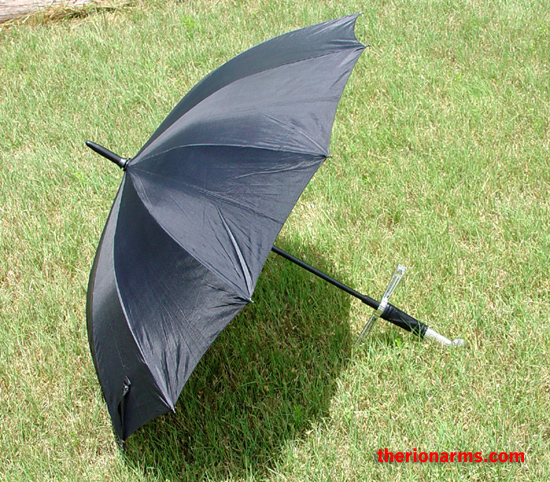 FROM THE DEEP DARK CORNERS OF THE STOREROOM, 08/06/20 - I FOUND ONE OF THESE:
No, I'm not kidding - this really is an umbrella based on the classic late 80's/early 90's Gothic bastard sword, first made by Del Tin.
(Gothic bastard umbrella sitting next to a Gothic bastard sword):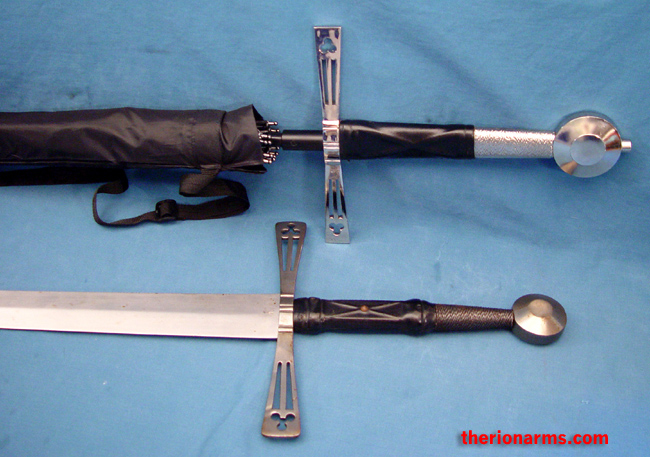 ("Hey, Therion, shouldn't that be "Gothic long umbrella"? You keep telling us to call them longswords, not bastards swords!" Yeah, but ye olde sword fartes will instantly recognize the Gothic bastard sword, so go stand in the rain and get wet, smartass.)
Anyway, yes, this is a completely functional spring-lock umbrella that you can carry sheathed across your back and unfurl at the push of a button. The grip is plastic and pleather, so you won't have to worry about oiling it after a storm. Rain gear doesn't get much cooler than this.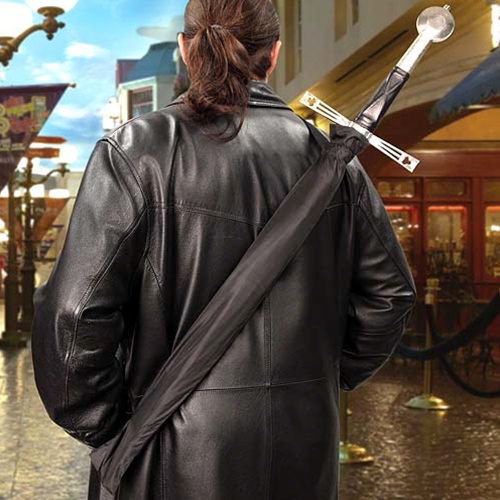 length: 42"
umbrella: 44" across
grip and pommel: 10 3/4"
guard: 9"
weight: 1 lb 13.9 oz