WWII OSS smatchet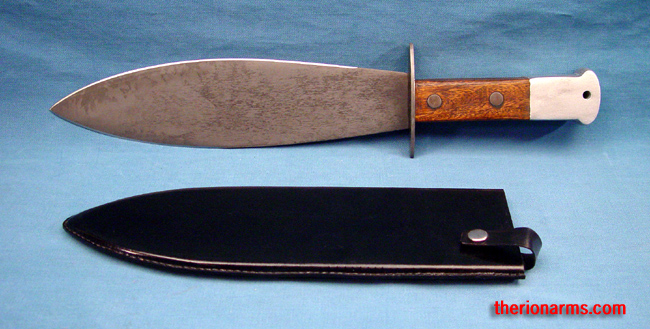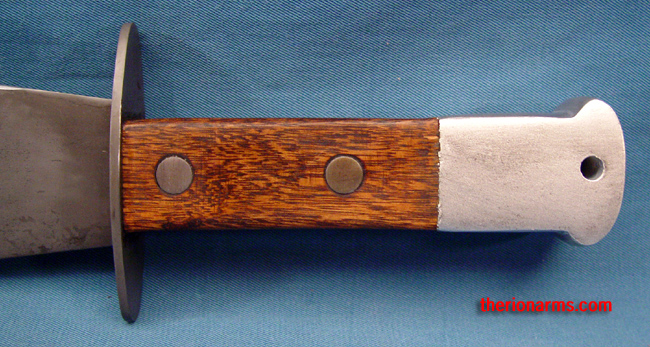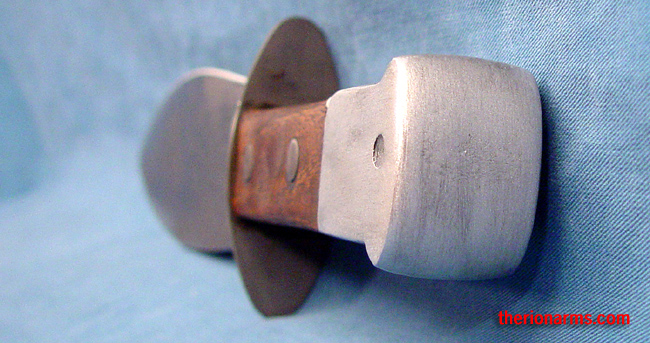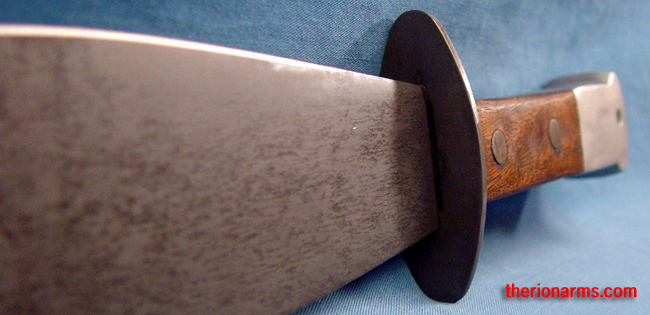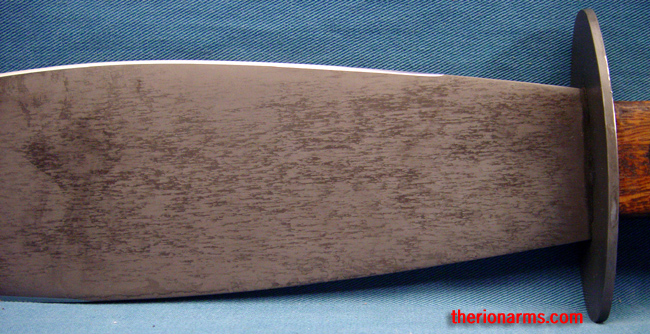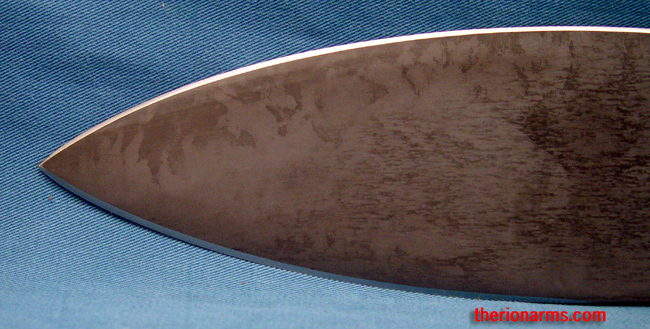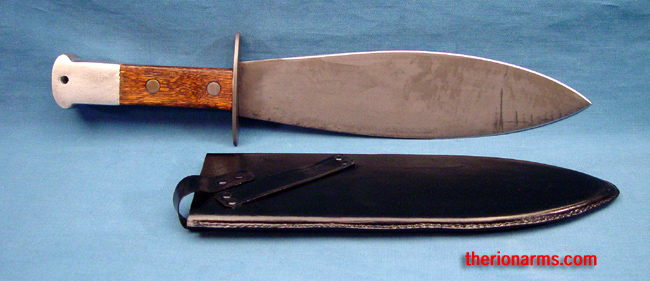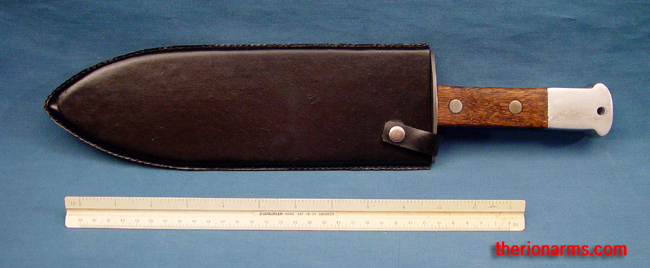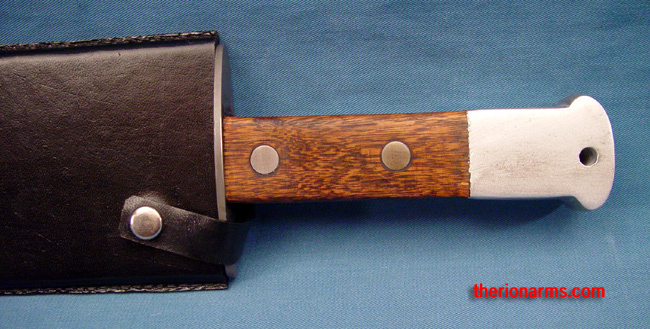 "It's a knife!" "It's a shovel!" "It's a hatchet!" "Knife!" "Shovel!" "Hatchet!"
Hey, hey, hey, calm down, you two three. The smatchet is both a floor wax and a dessert topping a knife, shovel, and hatchet, all in one!
The odd looking but very effective smatchet was the brain child of William Fairbairn (who also co-developed the Fairbairn-Sykes fighting knife) during WWII for the OSS (Office of Strategic Services) and British SAS (Special Air Service) for use on clandestine missions behind enemy lines. There were many variations in the grip and pommel, but the basic specifications never changed. This reproduction is based on an original piece. The high carbon steel, full tang, blued matte finished blade is razor sharp on the cutting edge and on 1/3 of the reverse edge. The close grained hardwood grips are held in place with two large rivets, the cast aluminum pommel is pinned in place and includes a lanyard hole. The black leather sheath is hardwood lined and fits on belts up to 3-1/4" wide.
length: 16 3/4"
blade: 11"
blade width: 2 5/8"
grip and pommel: 5 1/2"
pommel thickness: 1 1/8"
guard: 3 1/2"
balance point: 1/2" from guard
weight (knife): 1 lb 8.7 oz
weight (knife and sheath): 1 lb 13.3 oz

Price: $150