Horned barbarian helmet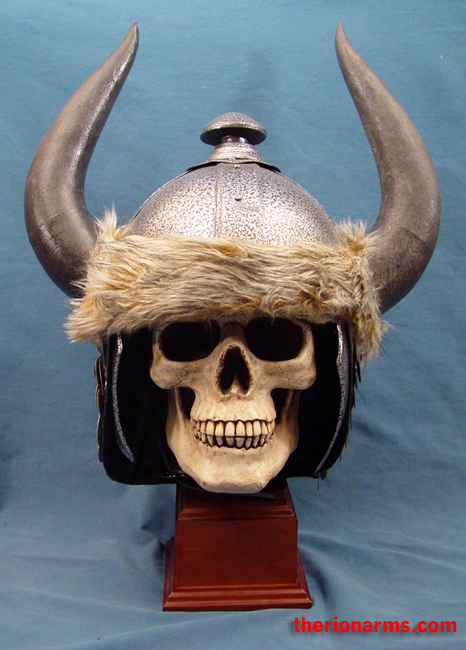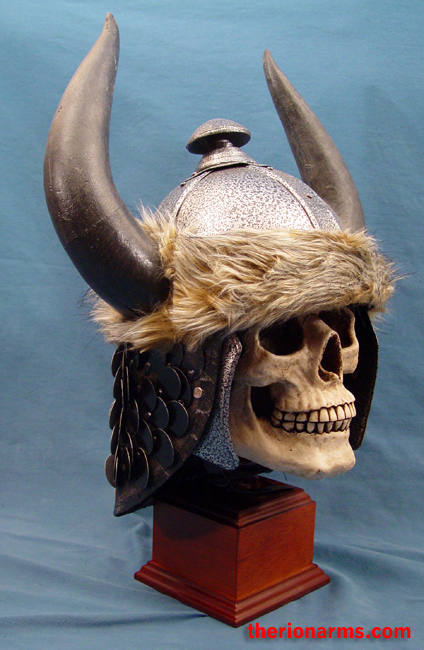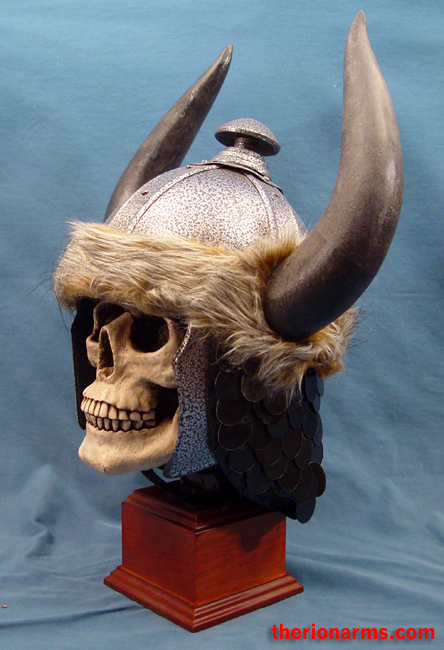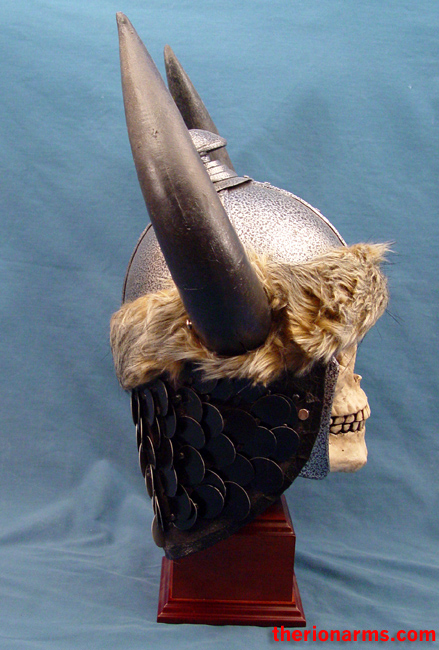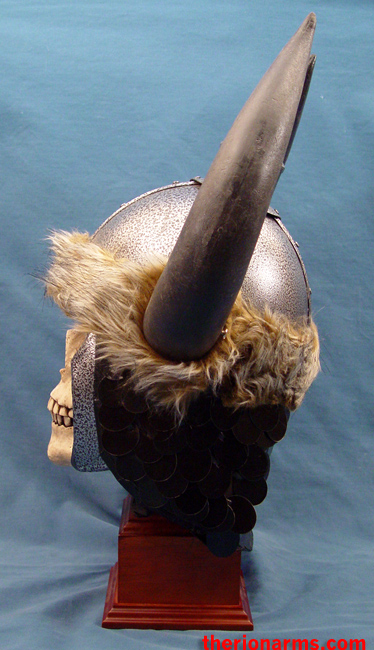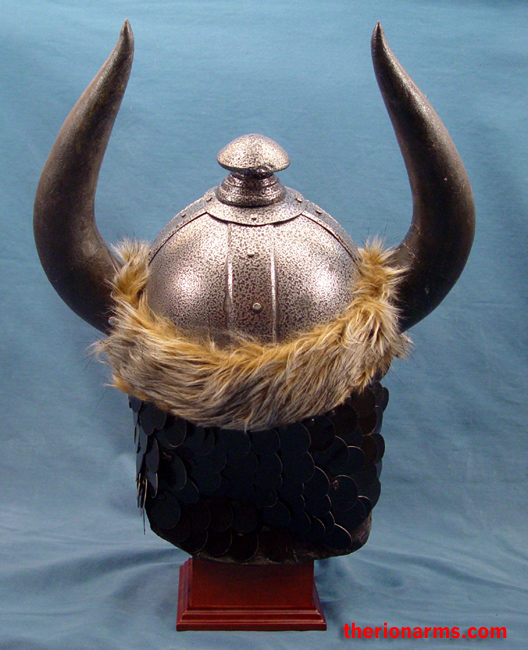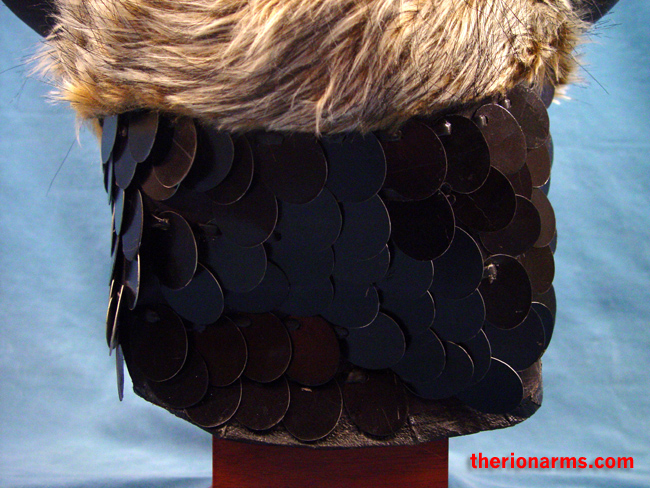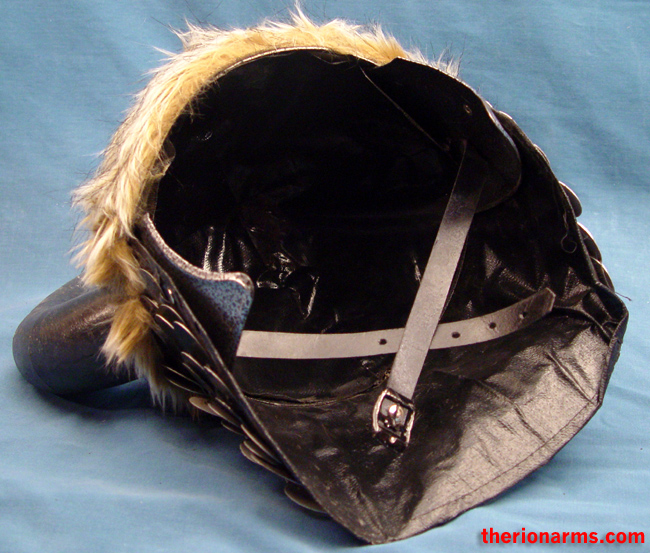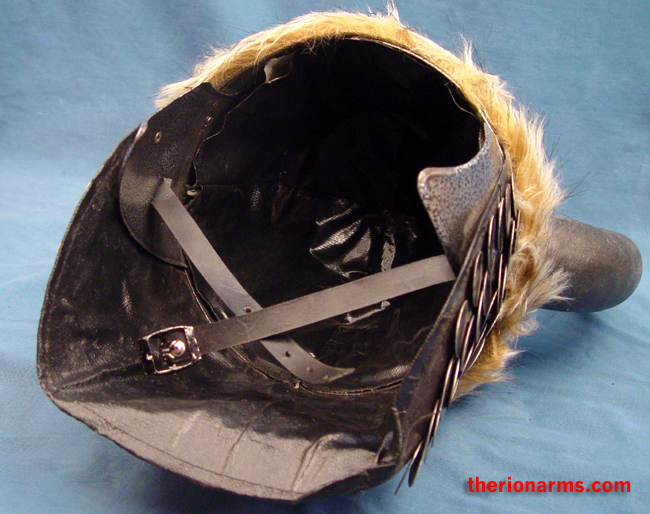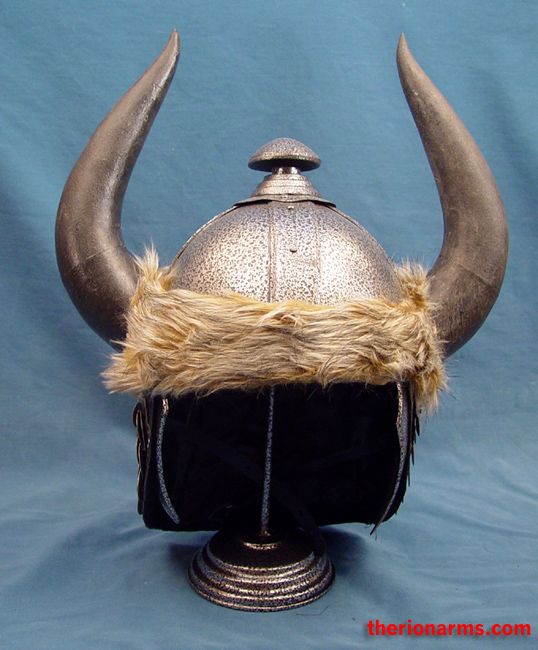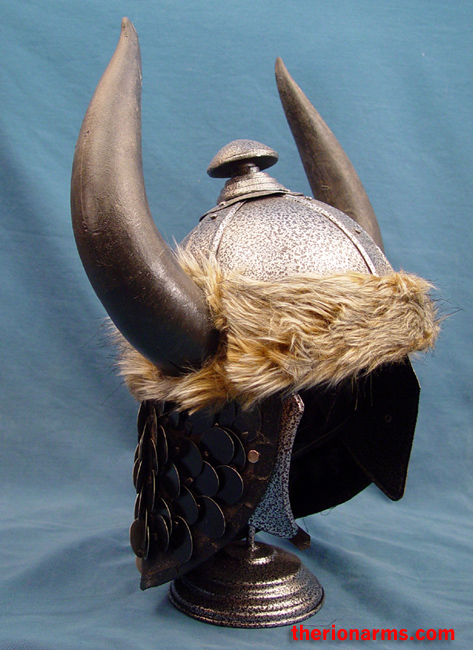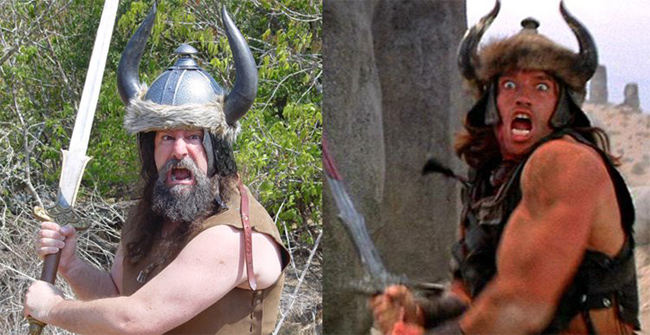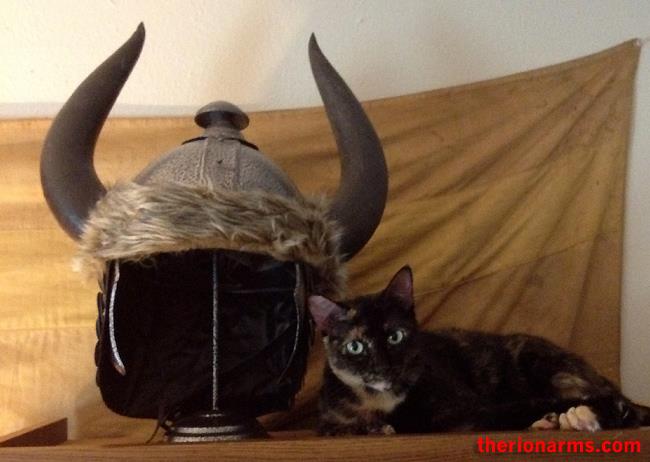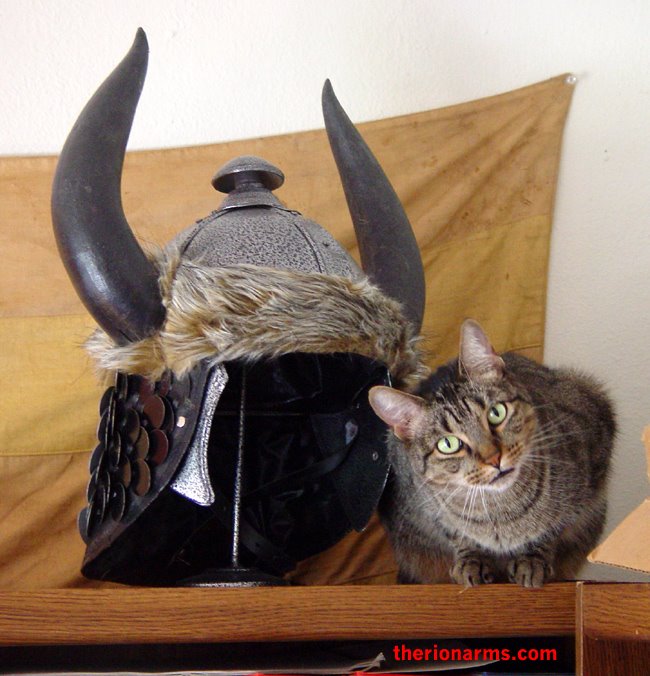 Crom, I have never prayed to you before. I have no tongue for it. No one, not even you, will remember if we were good men or bad. Why we fought, or why we died.
Yup, this is indeed a replica of the helmet worn by the world's greatest barbarian in the climactic battle sequence of the world's greatest barbarian movie ever (Praise Milius!) Constructed of antiqued 18ga steel with solid resin horns, pleather lining, horsehair trim, and matching display stand (as seen in the later pictures above). You can wear this helmet while crushing your enemies, seeing them driven before you, and while hearing the lamentations of their women - or, while you learn the poetry of Khitai and the philosophy of Sung.
inner circumference: 26 3/4"
weight: 6 lb 11.0 oz

Price: $90