Red Dragon HEMA fencing mask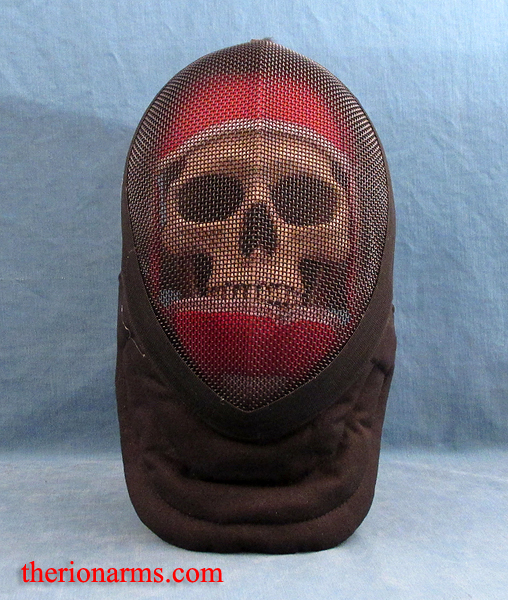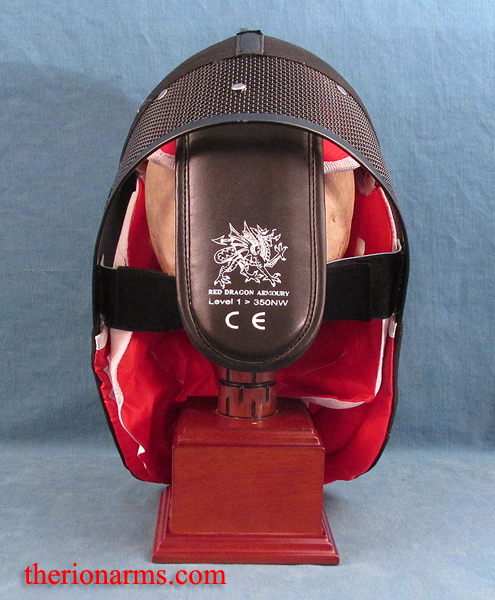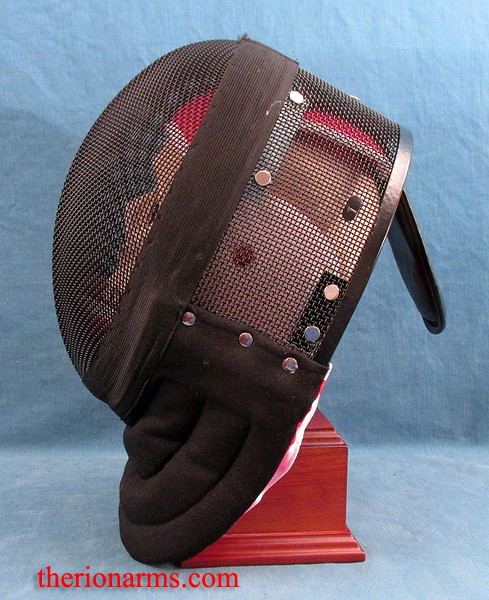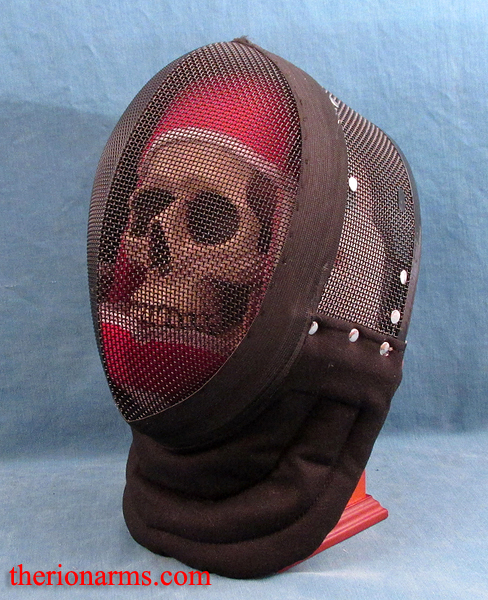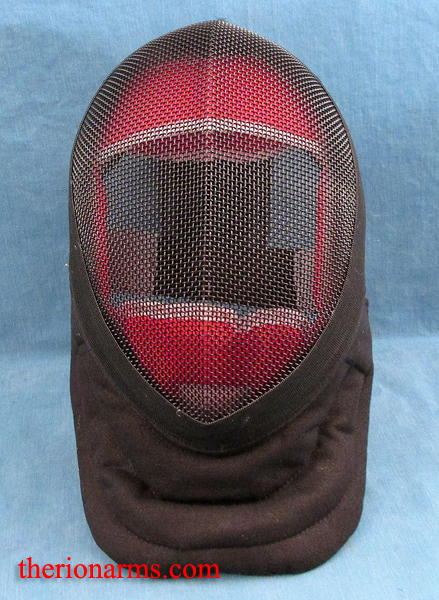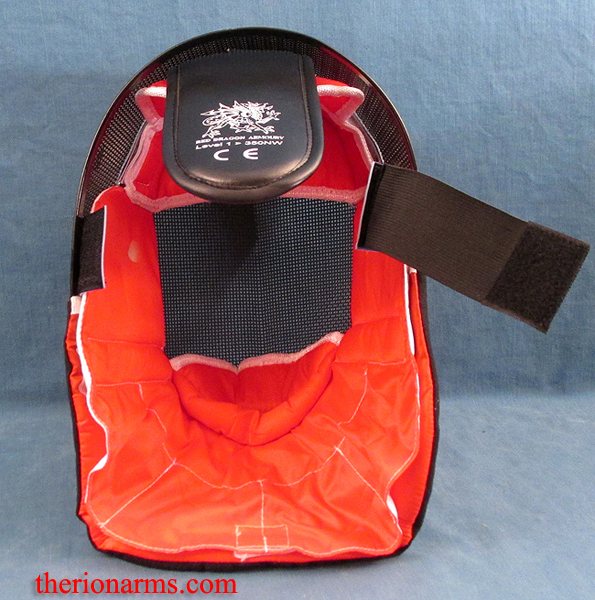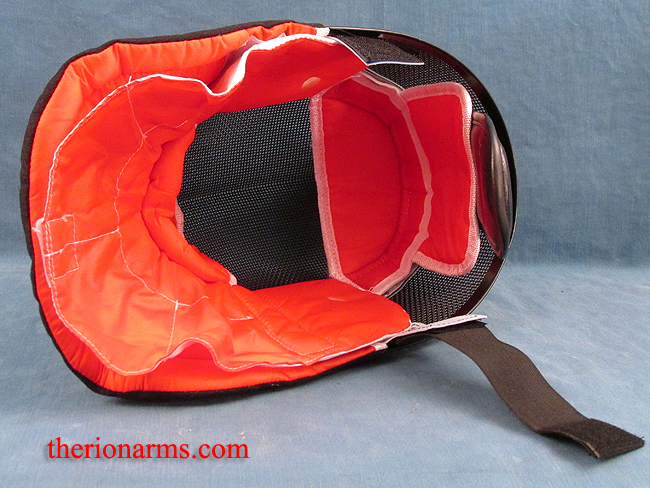 Intended for light duty HEMA and SCA-style fencing - black steel and mesh frame construction, two-part elastic strap with velcro closures, thick bendable black leather tab attached behind the head to help keep mask affixed, two part padded liner and neck guard. There's both a permanent layer of padding riveted to the mask and removable (and washabale!) sections held in place with velcro strips. The foam interior padding is lined with a layer of stitched red fabric, and the bib material is rated at 350N.
A mask reinforcement hood can be added for extra protection.
Available in four sizes.
The sizing is based on your vertical head circumference.
Measure your head by taking a tape measure, holding it underneath your chin, from under your jaw, up past your ear, past the top of your head, down past your other ear, and back down to the bottom of your chin (from where you started).
Measurement around face (detailed above)
- Small 22" - 23 1/4"
- Medium 24" - 25 1/4"
- Large 26" - 27 1/4"
- XLarge 28 3/4" - 30"
Measurement around mask (external circumference)
- Small 29 1/4"
- Medium 30"
- Large 30 3/4"
- XLarge 31 1/2"
Small: $130
----------
Medium: $130
----------
Large: $130
----------
Extra-large: $130