Red Dragon HEMA fencing gloves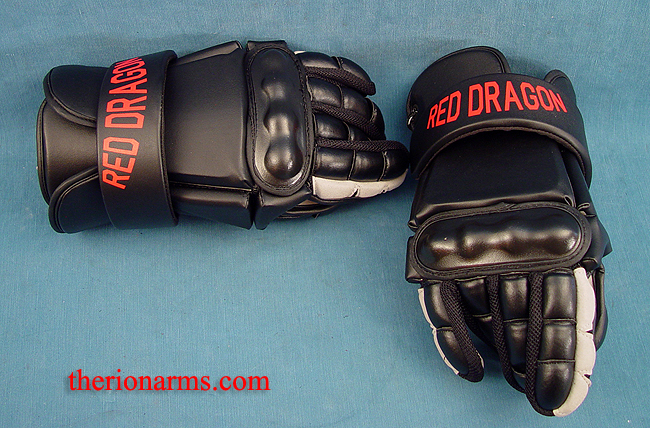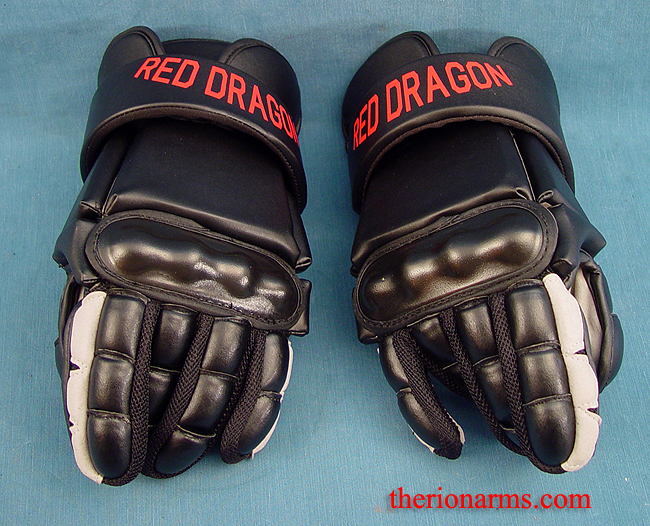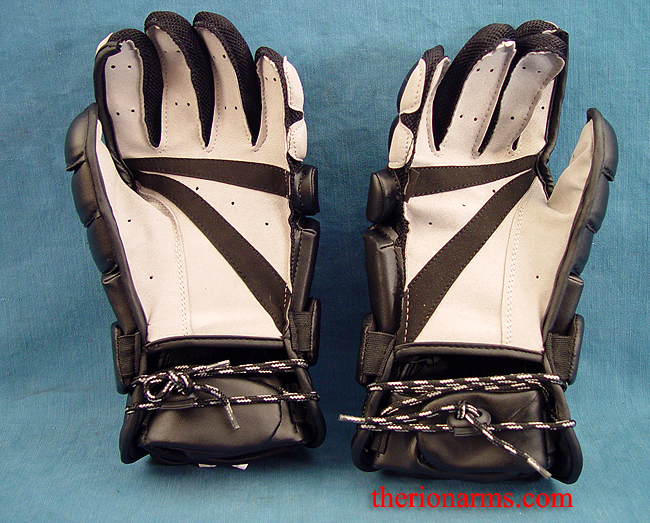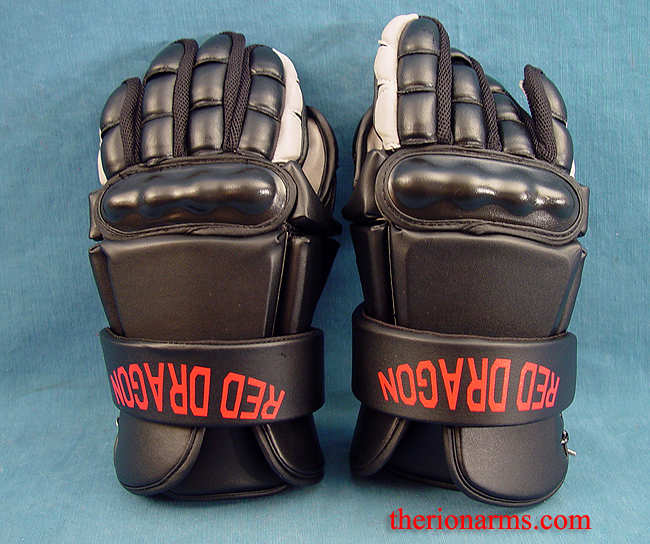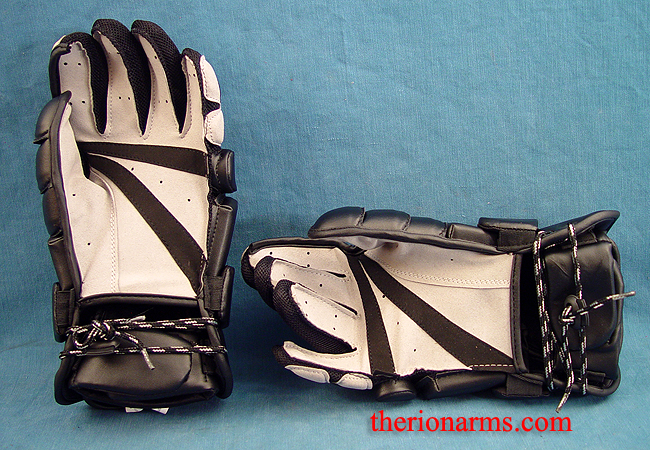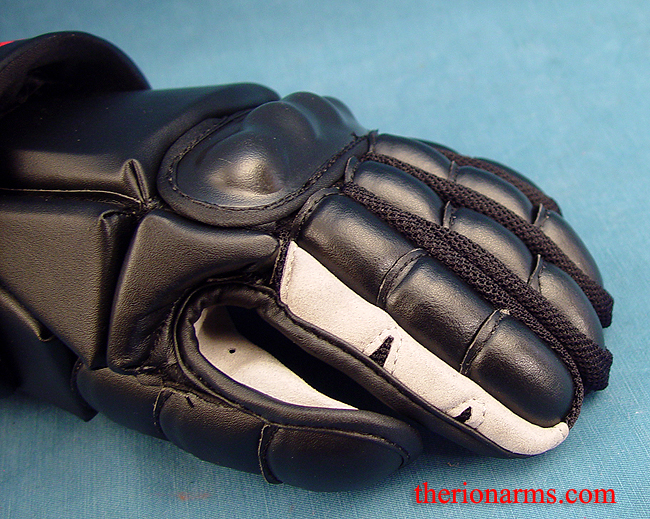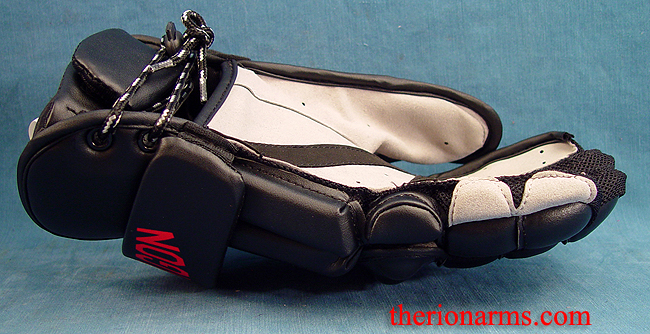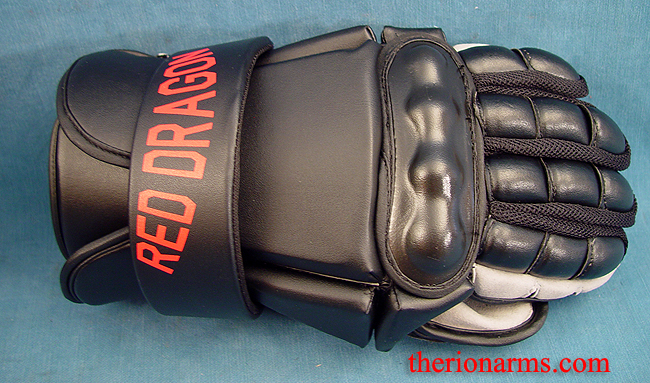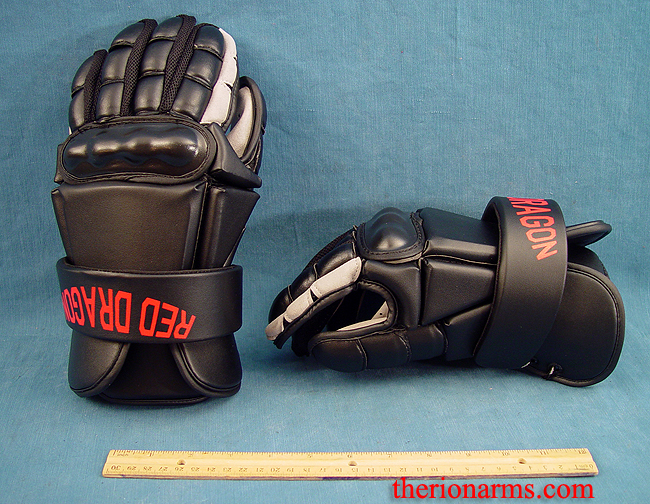 Entry-level padded gloves intended for HEMA training and fencing. They feature molded plastic plates over high impact shock absorbing foam to provide protection from blunt weapons. The fingers are protected by overlapping finger plates for maximum mobility. The outer covering is a tough microfiber material. These gloves were developed specifically for use with synthetic sparring weapons such as the Red Dragon swords. While they provide enough protection for beginners to start training and sparring, note that they do not provide enough protection for high intensity steel sparring and I do not recommend that you use them with steel weapons. They're also good for use inside of SCA baskets hilts or shield baskets (but cover the logo with some dark tape, please).
Two sizes are available: 12", and 13". They are sized in the same manner as lacrosse gloves. As a rule of thumb if you're under 150 lbs and wear small or medium gloves in general the 12" will be for you, any larger and you'll want the 13"
Price: $90 (size 12")
----------
Price: $90 (size 13")