Kingston Arms tournament arming sword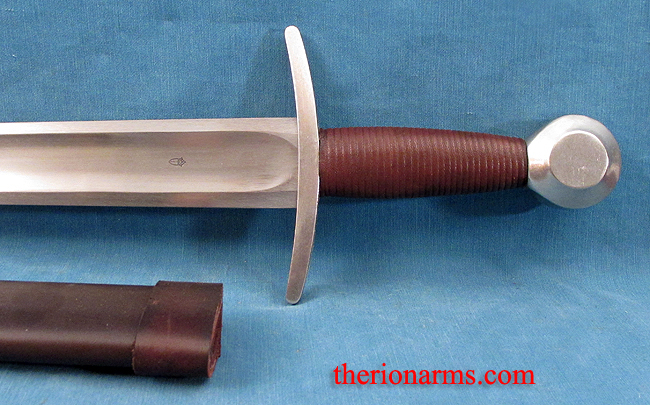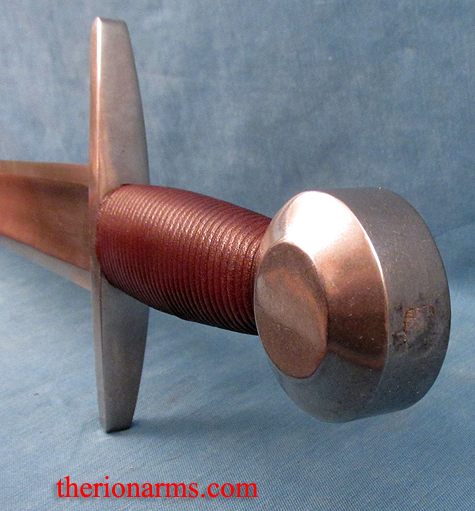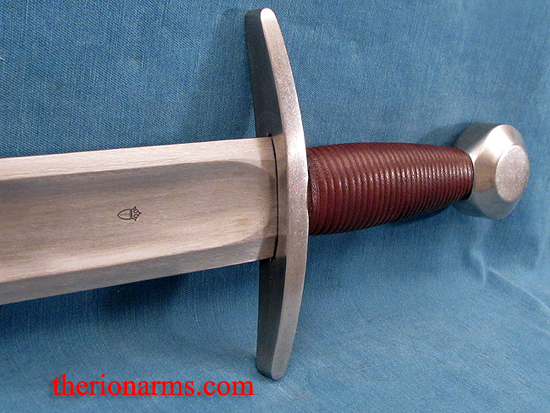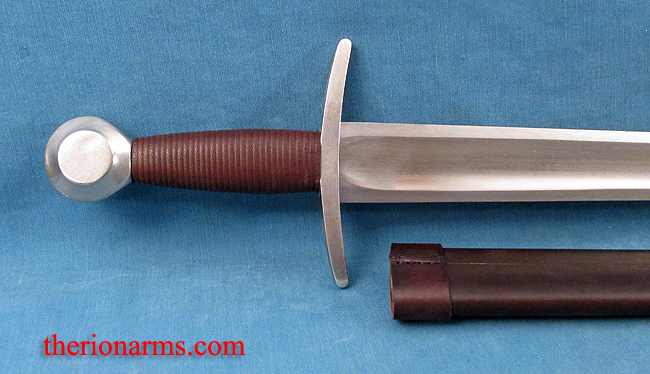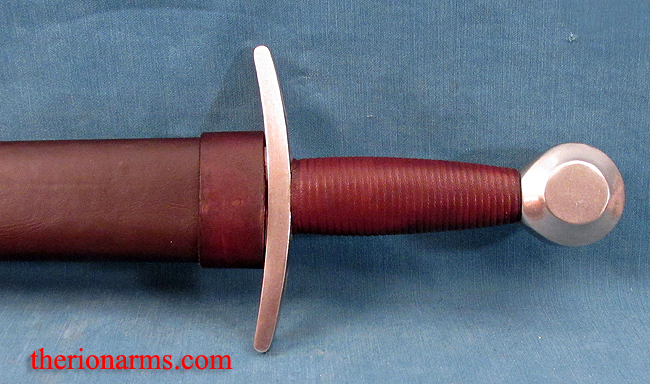 Steel fighters -- HEMA -- BotN / HMB -- stage combat -- performance artists: Here's the arming blunt you've been waiting for!
The Tourney series sparring swords from Kingston Arms feature a 9260 spring steel blade tempered to about 50 Hrc with 2mm rounded blunt/rebated edges and a rounded tip that meets HMB safety specifications. The full tang is hot-peened through the stainless steel pommel, and the stainless steel crossguard is pinned under the grip to keep the guard from going loose after a lengthy fighting season. The cord wrapped leather grip has an oval cross section and slight barrel shape to keep fatigue at bay, and it's long enough to accomodate an armored hand. A wood core leather-wrapped scabbard with stainless fittings completes the set.
Also available in this series is the Kingston Arms tournament viking sword.
In contact, the blades ring like a bell, making for an exciting tournament fight or stage show!
length: 36 3/4"
blade: 29 3/4"
blade width: 1 7/8" at guard
blade width: 1" at 2" from tip
wrapped grip length: 4 1/2"
grip and pommel: 6 3/8"
guard: 5 3/4"
balance point: 3 7/8"
weight (sword): 3 lb 1.0 oz
weight (sword and scabbard): 3 lb 10.5 oz

Price: $215