Full-gauntlet sunburst fluted 14-inch buckler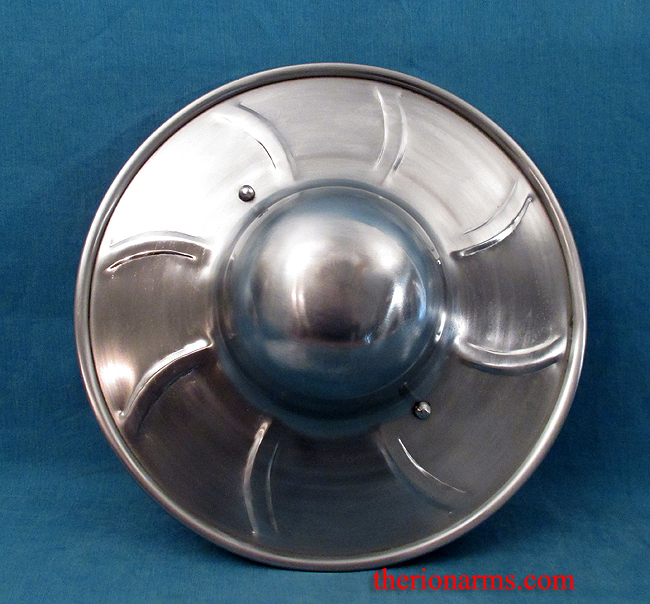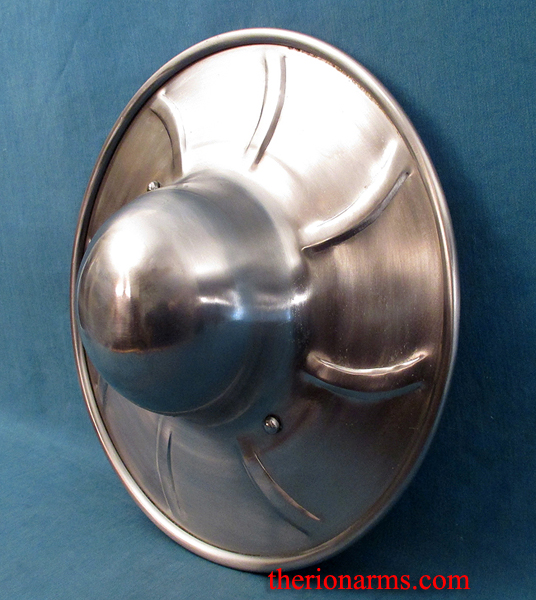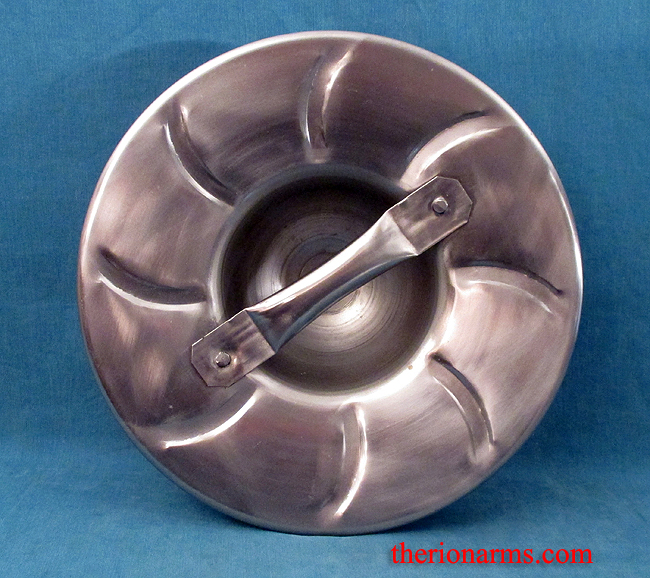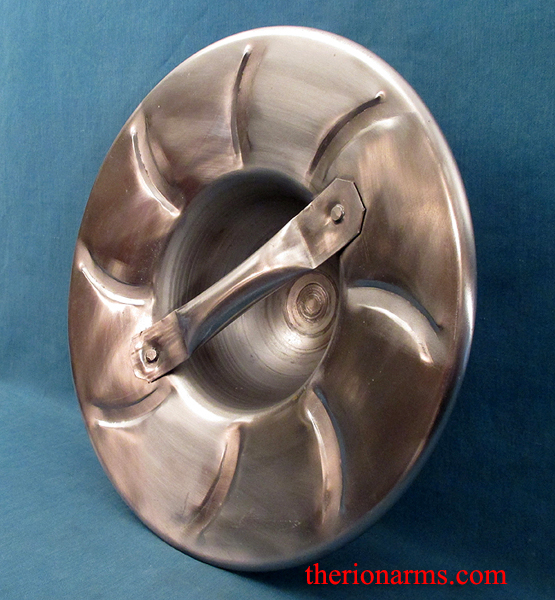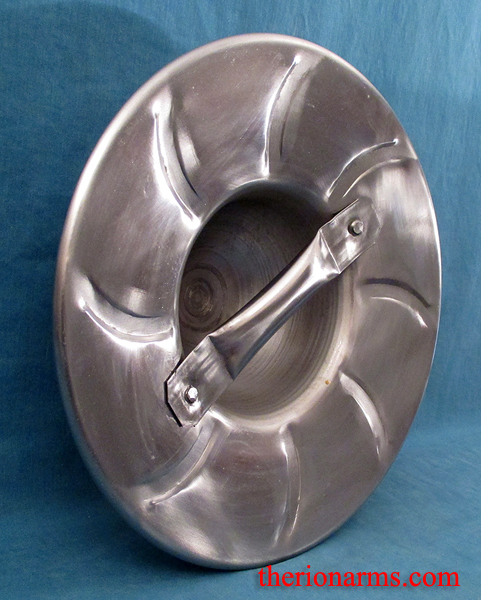 You asked for it, we've got it. This 14" spiral fluted buckler has an extra-deep boss that will fit an armored or padded gauntlet (SCA, HEMA, and Steel fighters take note!) and it is sturdy enough to take a serious beating. The grip is at boss level to give you excellent control.
Also available is a Full-gauntlet 14-inch buckler.
steel: 14 gauge
boss inner diameter: 6 1/2" x 3 1/2"
grip length: 5"
weight: 4 lb 2 oz

Price: $60