Valhalla series throwing axe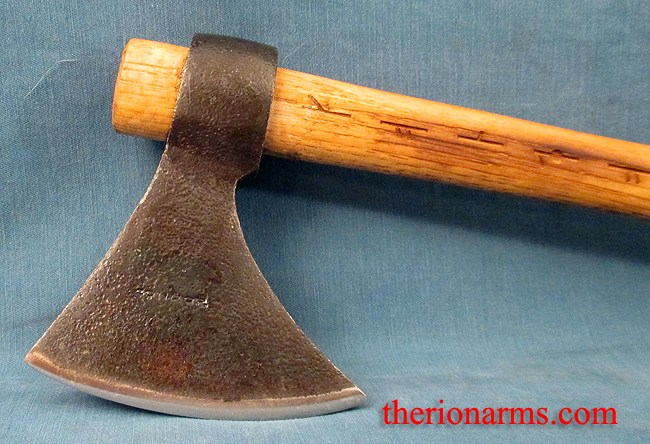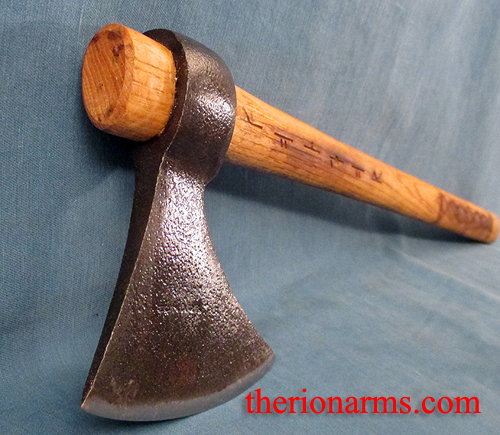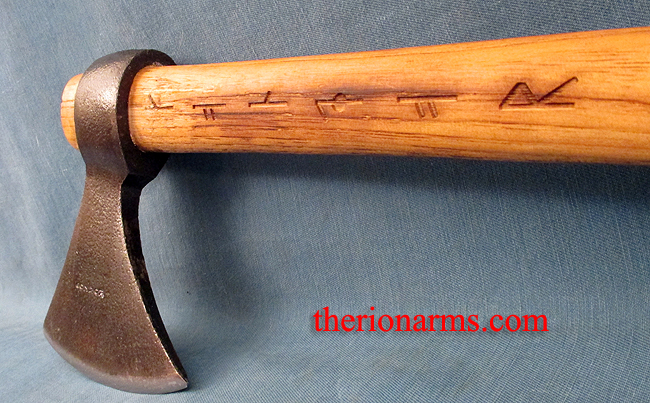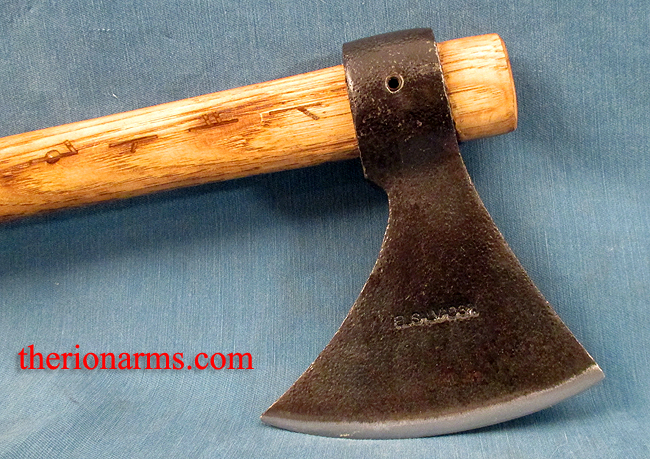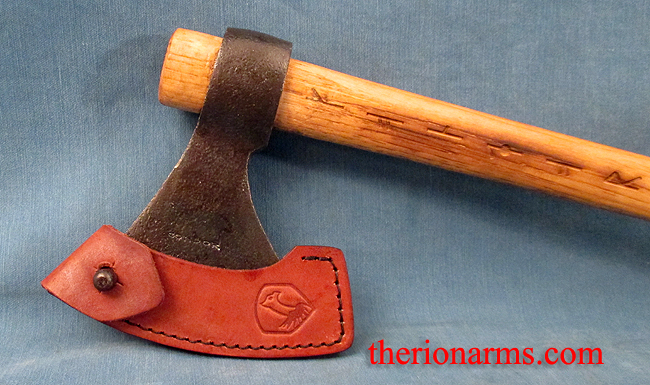 Made in El Salvador (true homeland of the vikings!), with a 1060 high carbon steel head, a tough American hickory shaft with decorative and runic inscriptions, and a leather edge sheath for safety.
(Just kidding about El Salvador and El Vikings, but the Salvadorians are very adept at tool steel work, and both this axe and it's brother, the Valhalla series battle axe are fine craftsmanship).
head: 5 1/2" edge to back
cutting edge: 4 1/2"
shaft: 21 3/4"
weight: 1 lb 9.8 oz

Price: $75