Czech tesak / dussack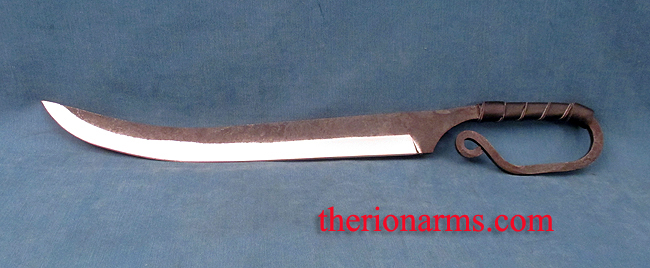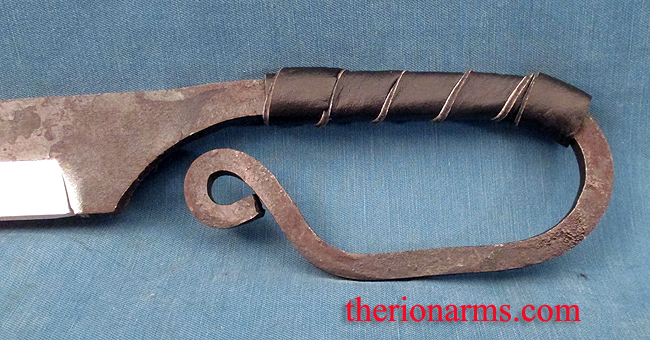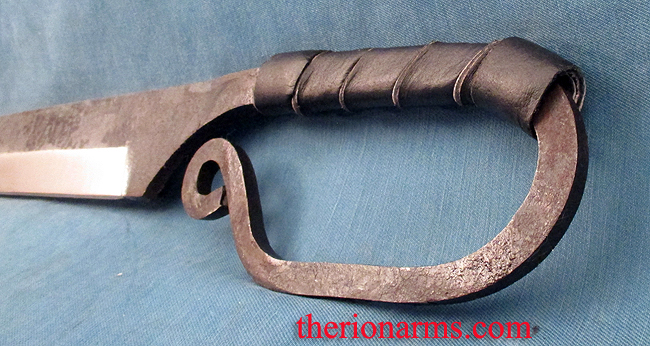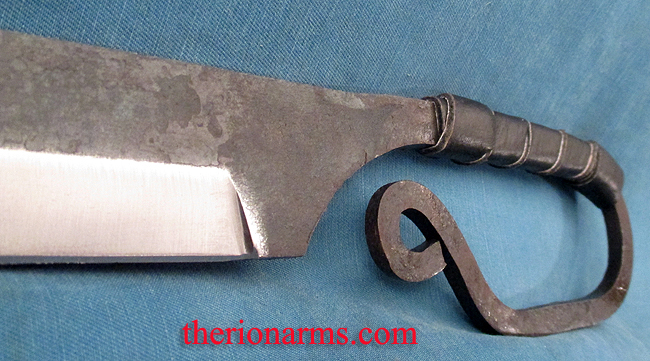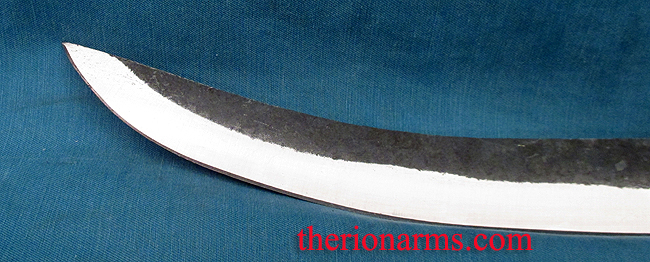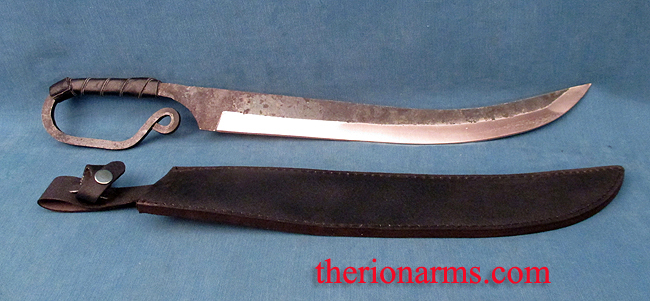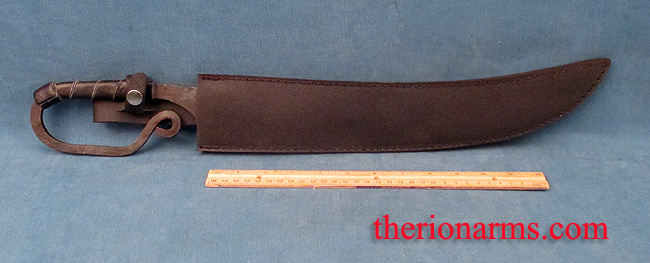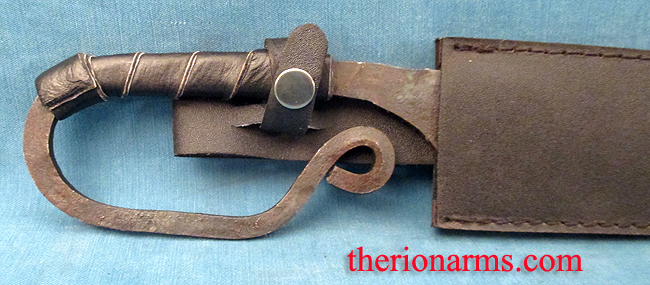 Way back in the early days of the WMA / HEMA revival (i.e. the late 90s) it was "known" (Khaleesi!) that the dussack was a wooden or leather training weapon used by the Germans, and no precursors or steel versions existed. Then, lo and behold, as the Iron Curtain opened and The Internets spread to western Europe, researchers "found" that the origins were in Bohemia / the Czech Republic. For a little bit, this sword / peasant knife was the "only known example":

Research spread quickly apace, and it's now known that tesak / tessak / dussack / dusagge / cutlass / short sword / sabers were widespread throughout western Europe in the late 1500 and early 1600's. There's an excellent article on the HROARR website: THE DUSSACK . A WEAPON OF WAR , researched and posted by Roger Norling. Fascinating stuff, you should go check it out.
Anyway, what we have here, as you can see by the pictures above, is a reproduction of an original style tesak long knife / short sword, with a leather wrapped grip for comfort (originality unknown but presumed), and a leather belt sheath for convenience (originality unlikely, but hey, it's useful.) A nice sharp choppy boi we have for you here.
2022 edit: here's another original, from the Rothenburg Museum :

length: 21 1/2"
blade: 15"
blade width: 1 1/2"
grip: 5 1/2" x 2 7/8"
inner: 4"
weight (knife): 1 lb 6.8 oz
weight (knife and sheath): 1 lb 10.2 oz

Price: $45