Blunt rondel dagger - wide blade 2.0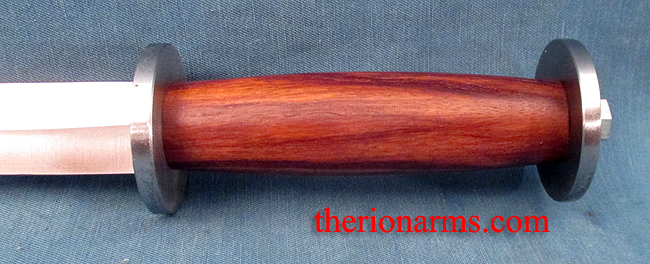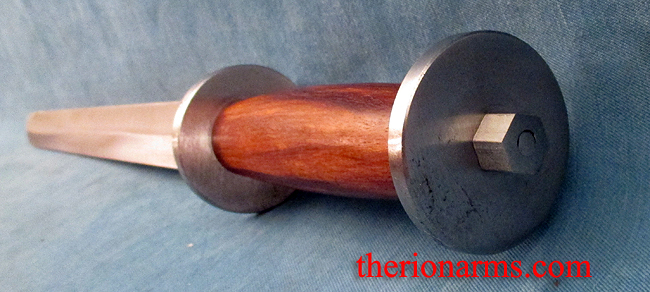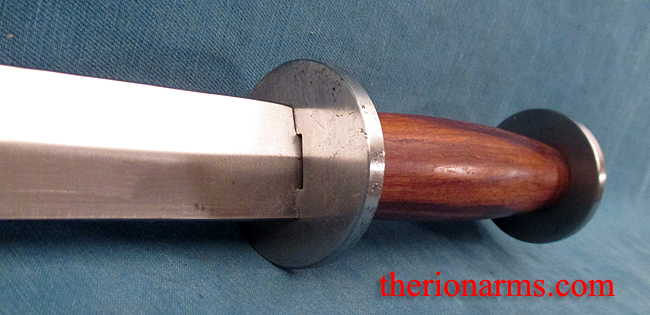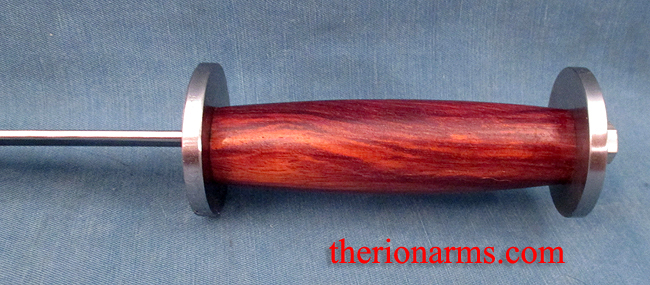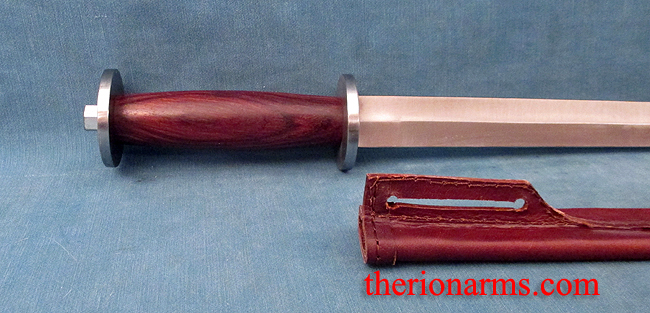 This is a second generation rebated / blunt rondel dagger with a stiff blade and rounded thick edges. Hard wrapped wood grip, leather suspension sheath with steel fittings. Recommended for controlled training and bouting in armor - these have rigid blades, they're not flexi-daggers. Also available is a Blunt rondel dagger - narrow blade version.
length: 16 7/8"
blade: 11 1/2"
blade width: 1 1/8" at base
blade width: 13/16" at 2" from tip
edge thickness: 4mm
grip length: 4 5/8"
rondels: 2"
weight: 1 lb 4.2 oz

(the now-discontinued first generation Blunt rondel dagger - wide blade had a leather wrapped grip).