13th century English arming sword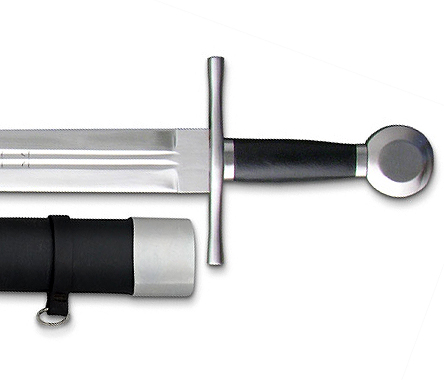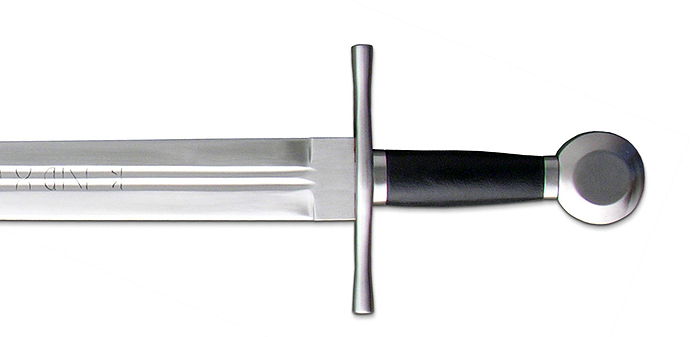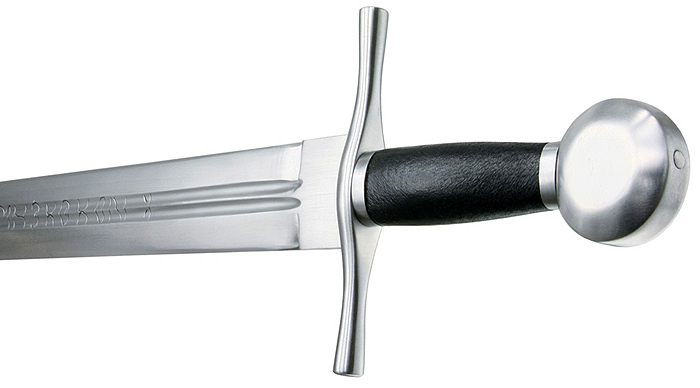 Replicates a sword dated between 1250 and 1300, found in the River Witham in 1788. The inscription on the blade reads: +NDXOXCHMDRCHDXORVI+.
The blade is through-hardened 1566 high-carbon and manganese spring steel, the grip leather wrapped hardwood, the scabbard is leather wrapped wood-core with steel fittings.
length: 38 1/4"
blade: 31 1/2"
grip and pommel: 6 3/4"
weight: 3 lb 8 oz