Condor grosse messer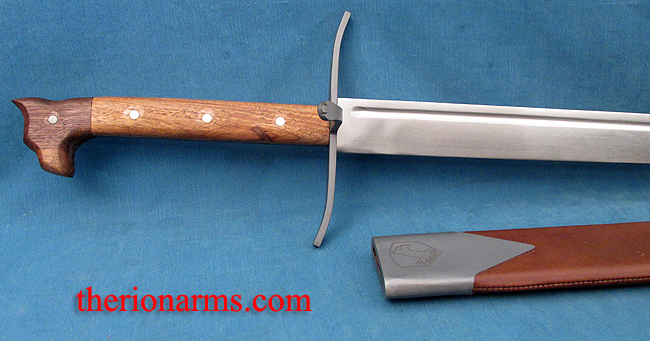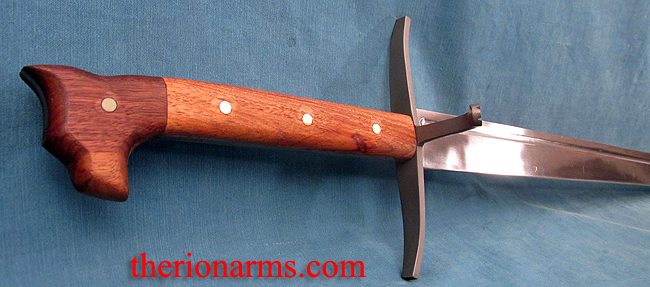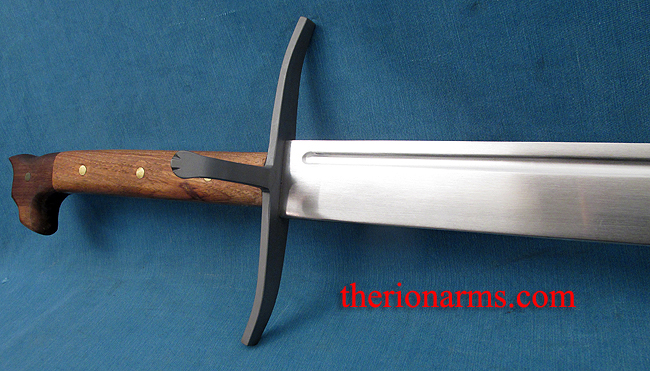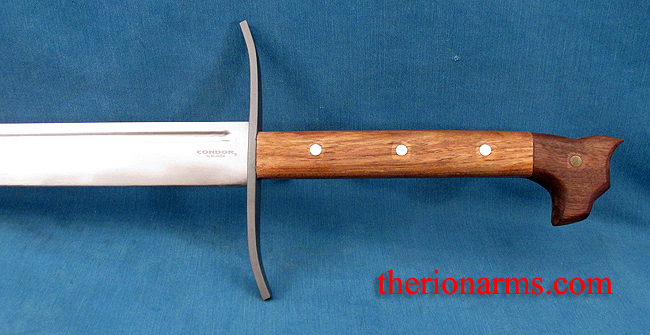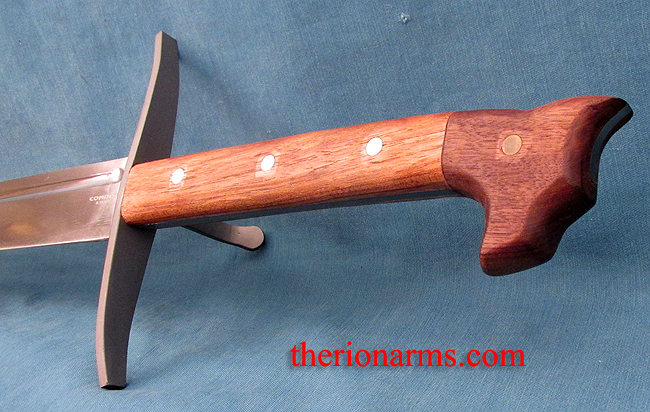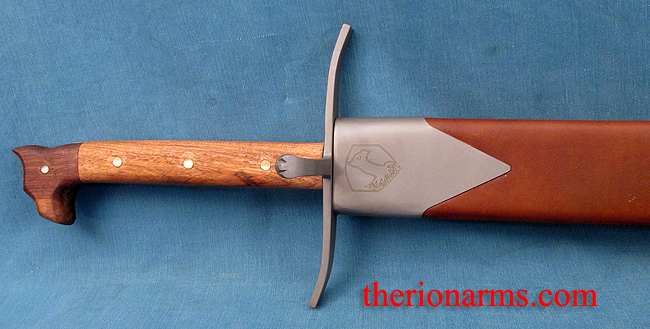 Some people like test cutting with longswords. Some people like test cutting with katanas. Some people test cut with grosse messers, and they know JUST HOW RIDICULOUSLY COOL AND AWESOME laser chopping targets with a frickin' big sharp blade like this. No really, it's extremely satisfying.
This bad-ass grosse messer is made in El Salvador by Condor Tool and Knife Company. It features a 1075 high carbon steel blade with a 5mm thick back edge and a razor sharp cutting edge. The full length tang is slab hilted in hickory with a walnut Condor head pommel. (look up - see? Condor head. clever.) The scabbard is leather covered hardwood with steel fittings.
Oh, in case I didn't mention it: big sharp grosse meesers are a joy to target cut with.
length: 42 1/8"
blade: 31 13/16"
blade width: 1 13/16" at guard
blade width: 1 7/8" at widest
guard: 7 3/4"
nagel: 2 5/8"
hilt: 10"
balance point: 7 1/4"
weight (messer): 3 lb 5.5 oz
weight (messer and scabbard): 4 lb 12.0 oz

Price: $240