Scottish arming sword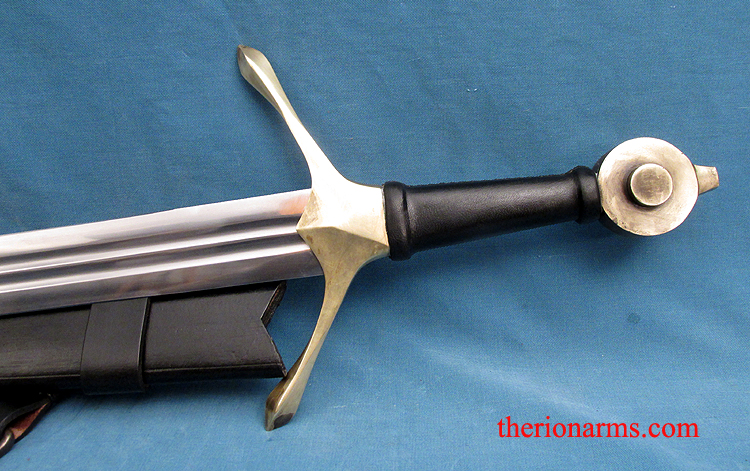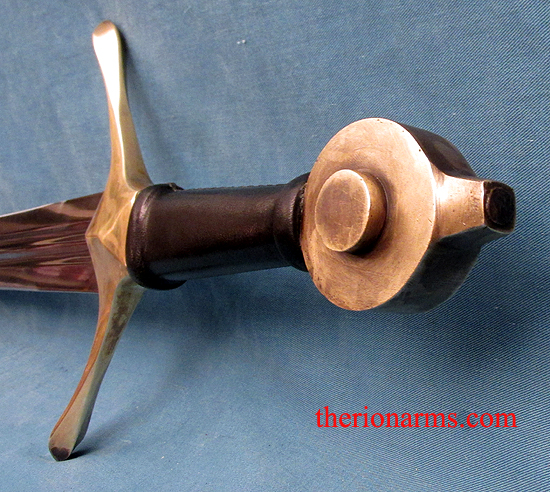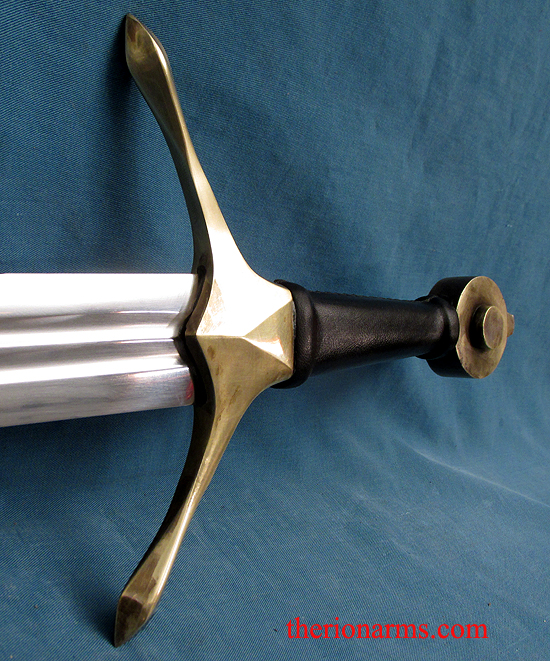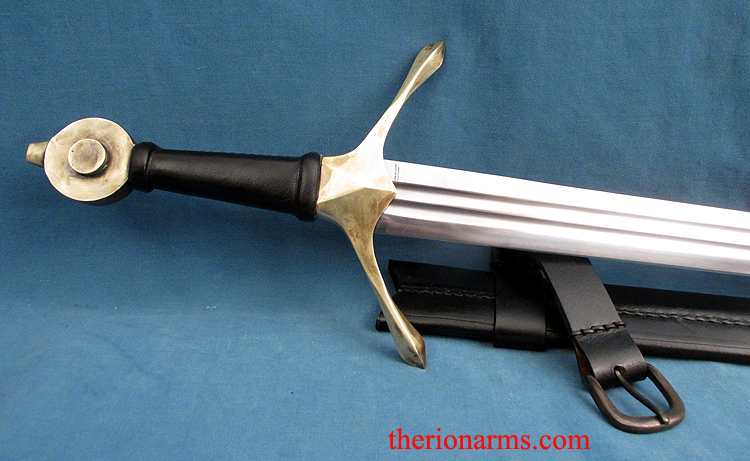 Scottish arming sword, circa 1400-1425, based upon an original in the Philadelphia Museum of Art Kienbusch Collection. This replica features a 1065 high carbon steel blade. The disctinctively Scottish slopping crossguard has spatulate ends and a riveted block disc pommel. The fittings are antiqued brass and the wood grip is covered in soft leather for a firm grip. Comes SHARP, and complete with a matching leather scabbard with brass fittings and a two-part sword belt.
length: 42"
blade: 32 7/8"
blade width: 2" at guard
blade width: 1" at 2" from tip
blade thickness: 3/16"
hilt: 9 1/2"
leather wrap: 4 5/8"
guard: 8 3/4"
pommel disc: 2 1/4"
balance point: 5 3/4"
weight: 3 lb 9.0 oz

Here is the original that inspired this reproduction: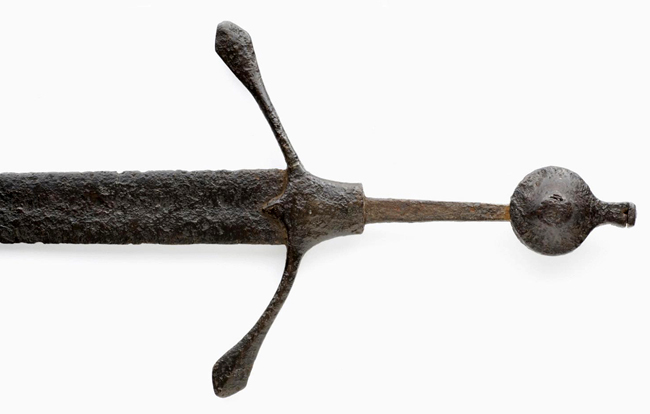 and you've likely recently seen this sword carried by James Douglas in the Netflix production 'The Outlaw King'.