Condor royal falchion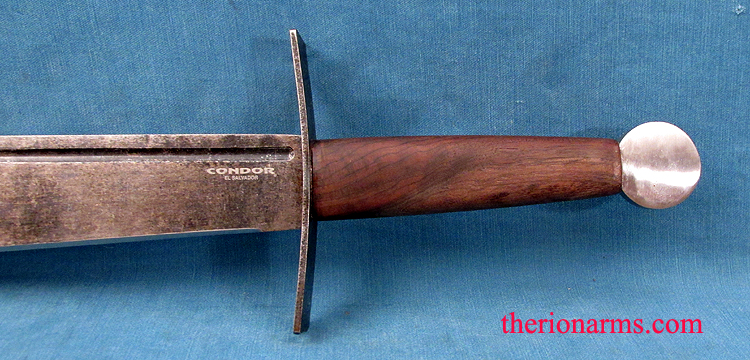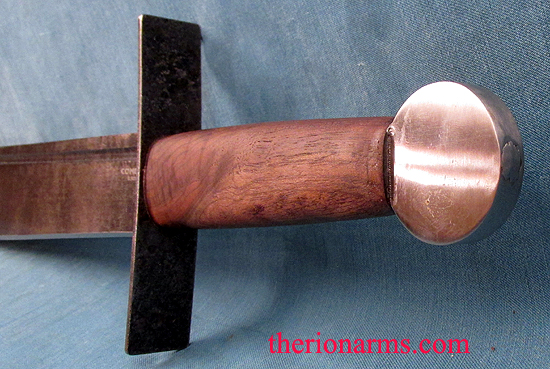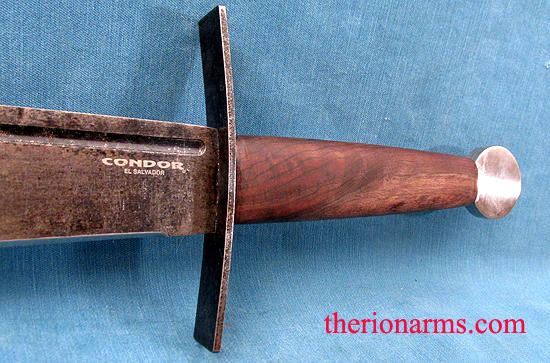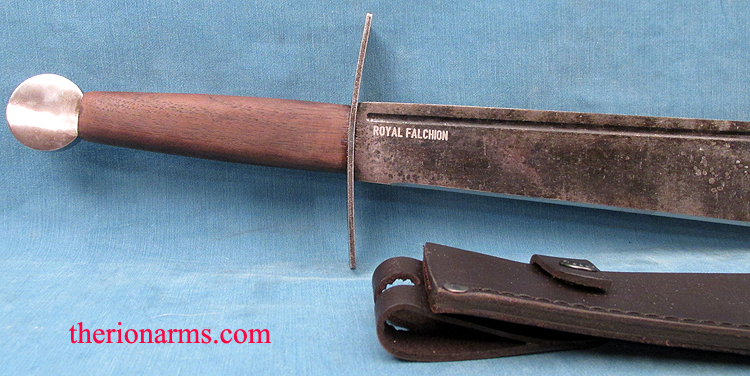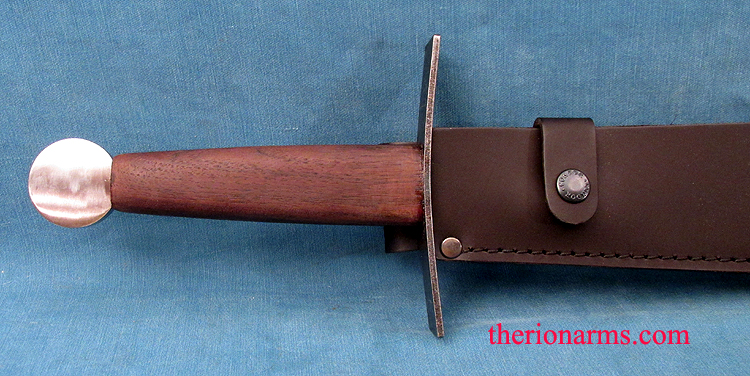 A wonderfully tough wide bladed falchion made by Condor Tool and Knife Company in El Salvador. It features a natural finish blackened 1075 high carbon steel blade with a thick back edge and a razor sharp cutting edge. The hilt is walnut with a steel disc pommel and cross guard fittings, complete with a welted black leather belt sheath.
Traditional thought is that falchions were heavy choppers. Research and measurement cataloging has shown they were agile cutters. This Condor version is an agile chopper.
length: 30 3/4"
blade: 23 5/8"
blade width: 1 3/4" at guard
blade width: 2 3/4" at widest
grip and pommel: 6 7/8"
grip: 5 3/8"
guard: 5 1/4"
balance point: 7 3/4"
weight: 2 lb 4.0 oz

Price: $220