Scott Rodell cutting dao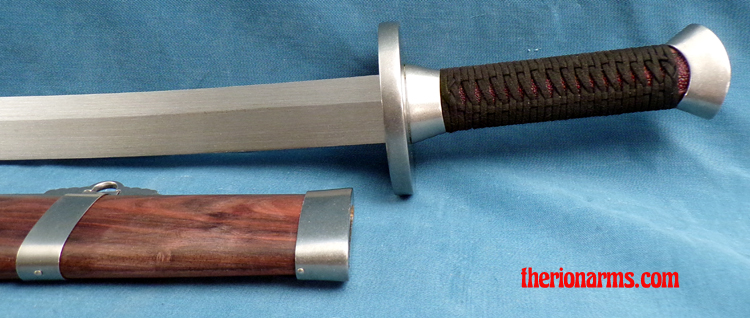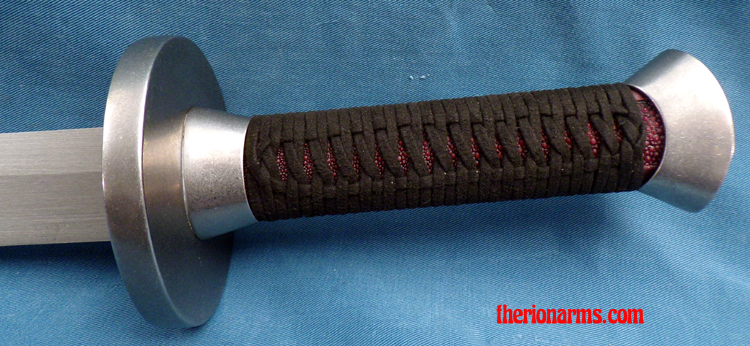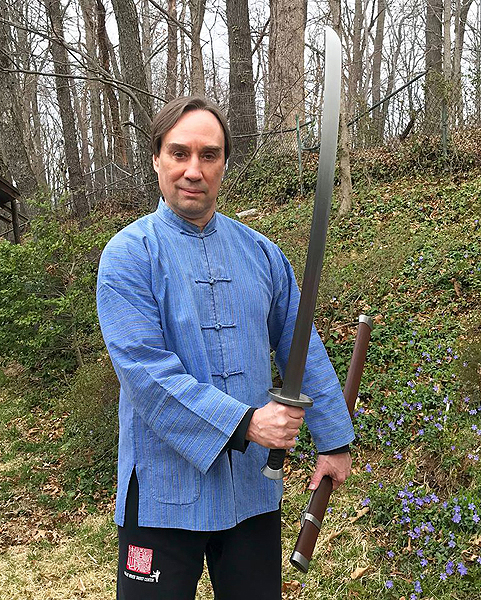 Designed in collaboration with Scott M. Rodell, the founding director of the Great River Taoist Center and America's leading martial artist and teacher of Yang Style Taijiquan. (No, really, this isn't just a "celebrity endorsement" - we're friends on facebook and Scott posted pictures and descriptions of the prototypes as they were in development in late 2018 / early 2019).
This dao is ourpose-built for the art of test cutting. The blade is 5160 high carbon steel, differentially tempered (in the tradition of Japanese katanas) to optimize edge hardness and body toughness. The guard and hex-nut system pommel are stainless steel, and the grip is black leather over cranberry rayskin. The scabbard is rosewood with steel fittings. This is perfect for Chinese sword art practitioners to practice their test-cutting skills.
length: 35 3/4"
blade: 29"
braided grip: 5"
weight: 2 lb 3 oz

Price: $375