Brookhart Collection Knights Hospitaller dagger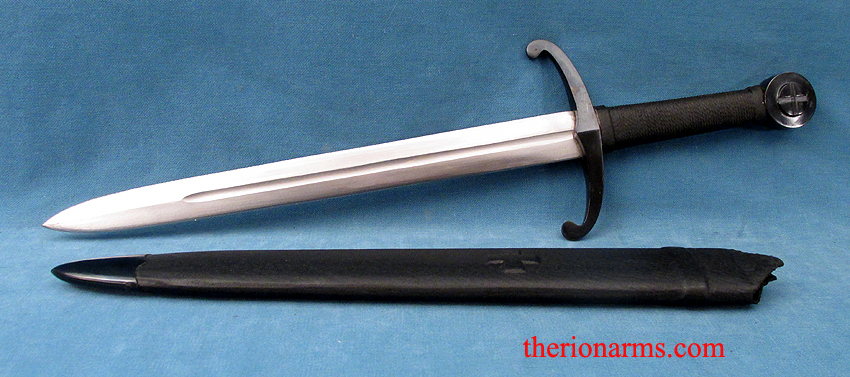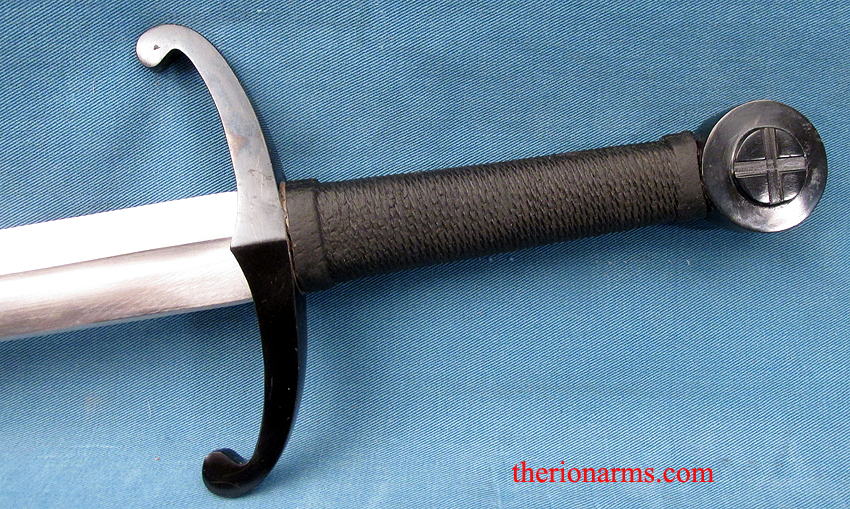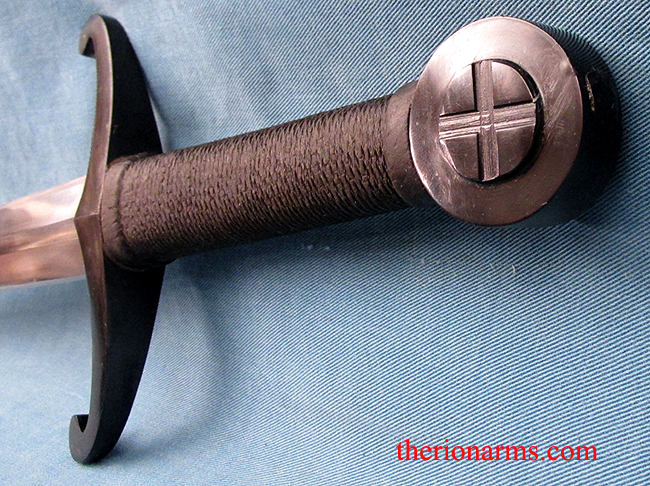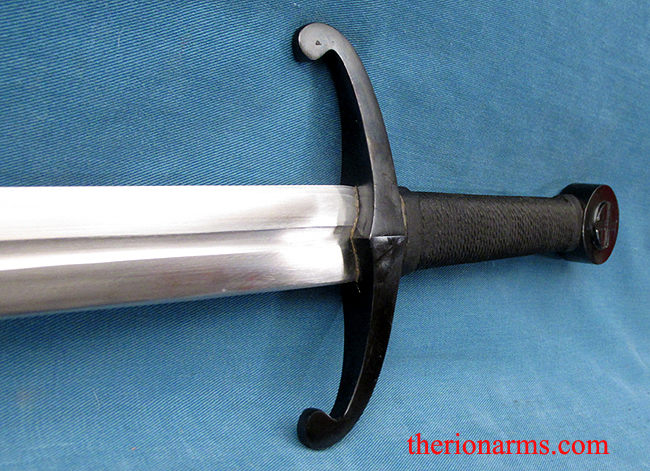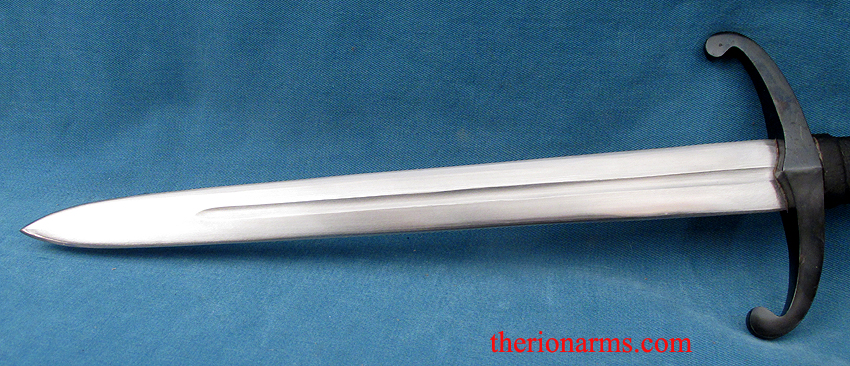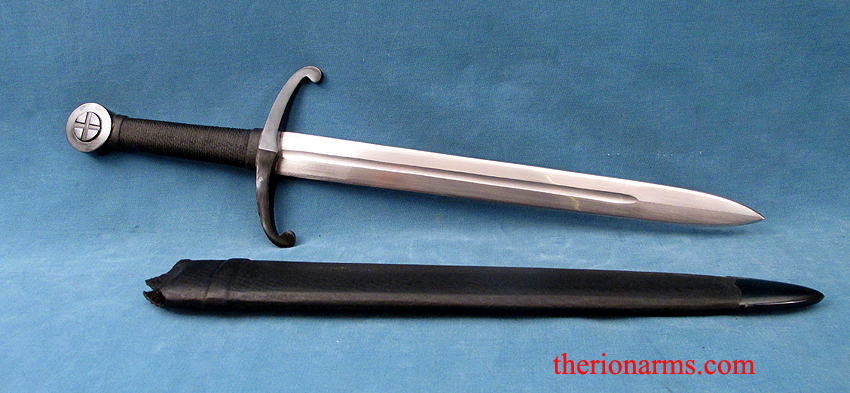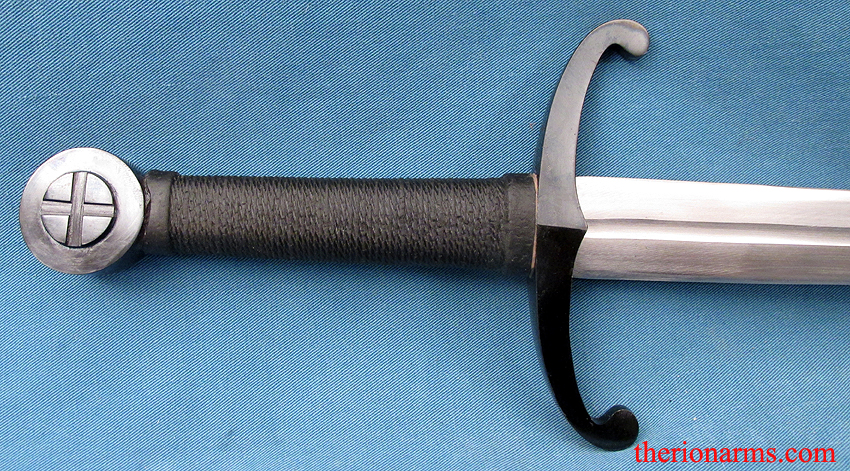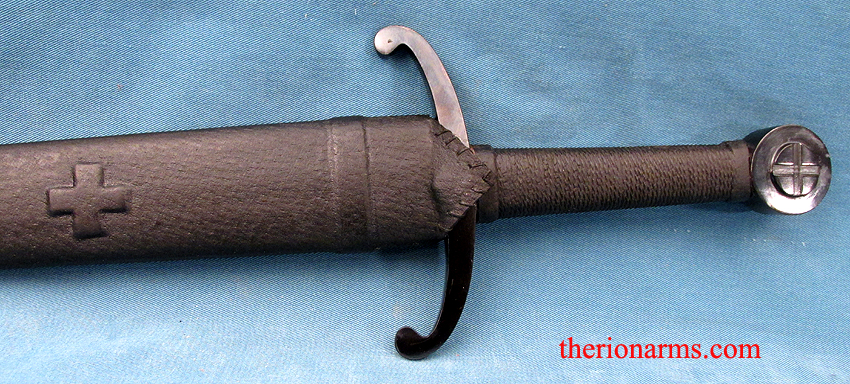 The Order of Knights of the Hospital of Saint John of Jerusalem, commonly known as the Knights Hospitaller, the Knights of Malta, or the Order of Saint John, was a medieval and early modern Catholic military order. It was headquartered in the Kingdom of Jerusalem until 1291, on the island of Rhodes from 1310 until 1522, in Malta from 1530 until 1798, and at Saint Petersburg from 1799 until 1801.
The Hospitallers wore a black surcoat with a centered white cross. Founded as a Cistercian healing order, they often served as battlefield medics. After the ranks of the Knight Templers were decimated at the Battle of Hattin, the Hospitallers stepped in to shore-up Richard the Lionheart's forces during the Third Crusade.
This Crusader-era dagger was designed by noted swordsmith Bruce Brookhart and crafted by Legacy Arms (formerly known as Gen2). The blade is hand forged from 5160 high carbon steel, tempered to a functional springy toughness and securely peened onto the pommel. The contoured grip is wood wrapped in black leather. This sword also includes a wood-core leather wrapped scabbard with steel accents at the tip. A matching Brookhart Collection Knights Hospitaller sword is also available.
length: 19 3/8"
blade: 13"
blade width: 1 5/16" at guard
blade width: 7/8" at 2" from tip
grip and pommel: 6"
wrapped grip length: 4 3/8"
guard: 5"
weighti (dagger): 1 lb 4.6 oz
weighti (dagger and sheath): 1 lb 9.5 oz

Price: $140