Red Dragon HEMA sparring pants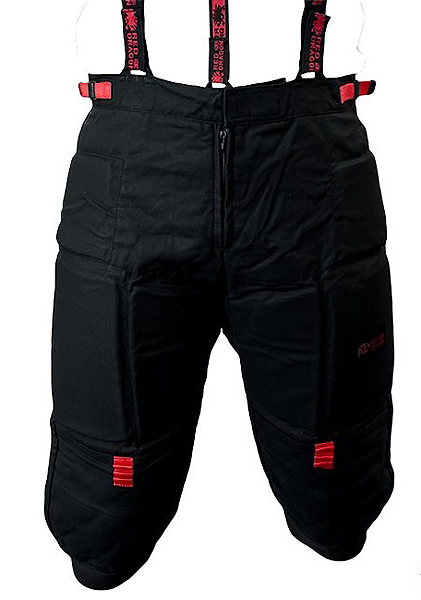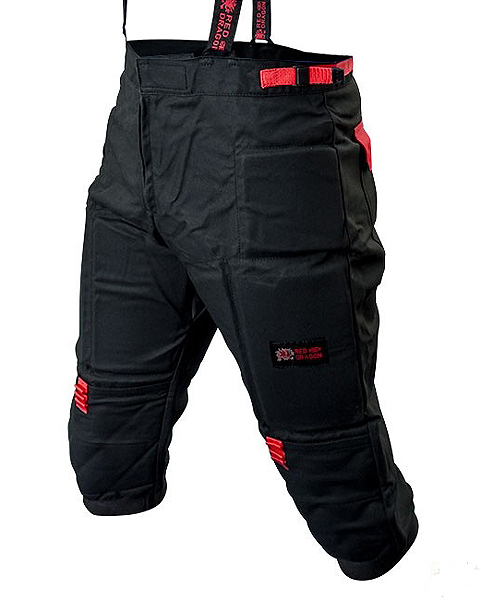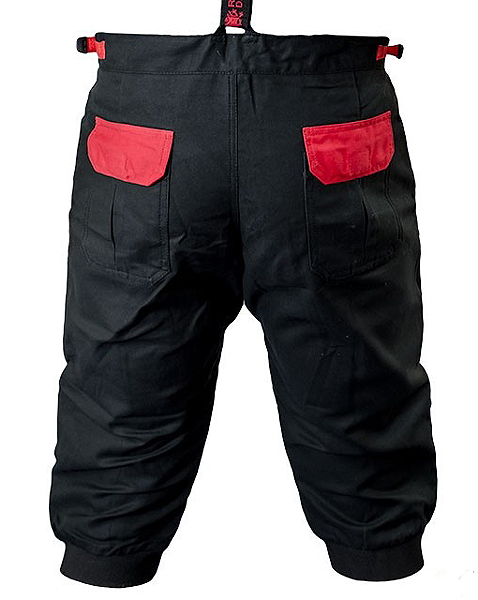 "Bring me my fighting trousers!"
(yeah, I know, but that sounds way cooler than "Bring me my tussle knickers!")
Made in the UK by Red Dragon, these sparring pants are made from 350N rated heavy-duty cotton. They feature padded panels on the front of the upper thighs and padding over the knees, and you can upgrade the protection by adding a pair of Red Dragon HEMA knee guards, which fit into velcro fastened pockets. There are two adjustable straps at the waist for a comfortable fit, and integrated elastic Y-suspenders to hold them in place. They also feature two rear pockets, a zippered fly, and elastic below the knee for a secure fit.
They are available in four sizes:
Small -
waist: 32" (82 cm)
hips: 38" (98 cm)
thigh: 24" (60 cm)
length: 27" (69 cm)
weight: 1 lb 8 oz

Medium -
waist: 35" (88 cm)
hips: 42" (112 cm)
thigh: 25" (64 cm)
length: 27" (69 cm)
weight: 2 lb

Large -
waist: 39" (98 cm)
hips: 42" (112 cm)
thigh: 27" (68 cm)
length: 29" (73 cm)
weight: 2 lb 2 oz

Extra-Large -
waist: 44" (108 cm)
hips: 46" (118 cm)
thigh: 28" (72 cm)
length: 30" (79 cm)
weight: 2 lb 5 oz

Small: $90
----------
Medium: $90
----------
Large: $90
----------
Extra-Large: $90
----------
Knee guards (fit all sizes): $15