Red Dragon - Temple Church sword of war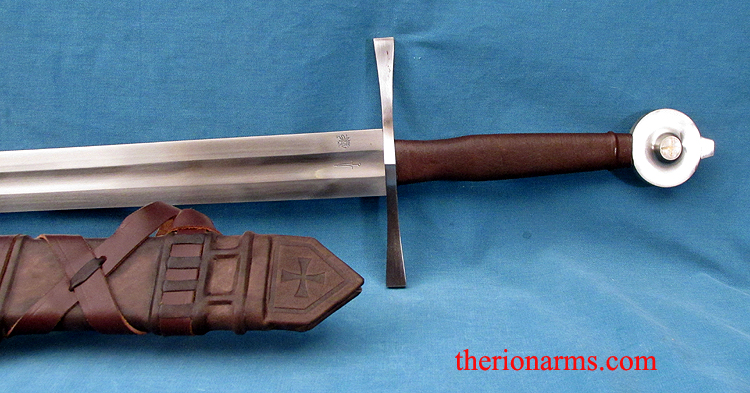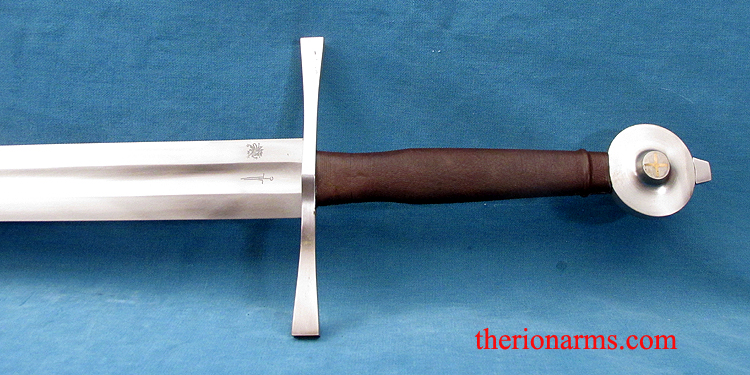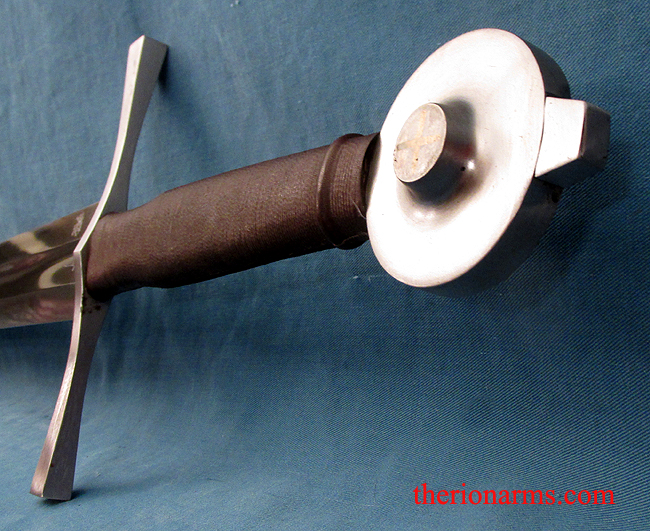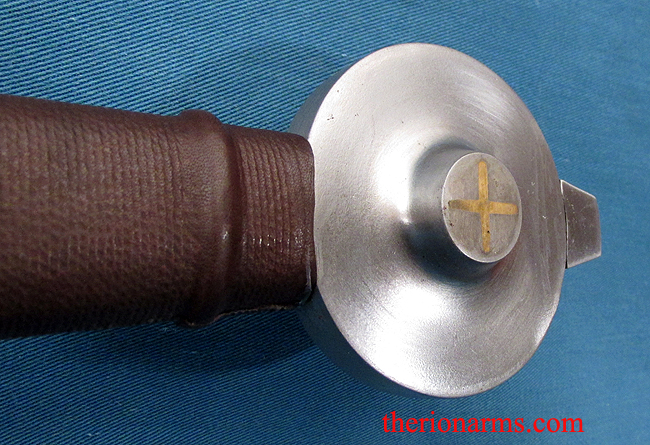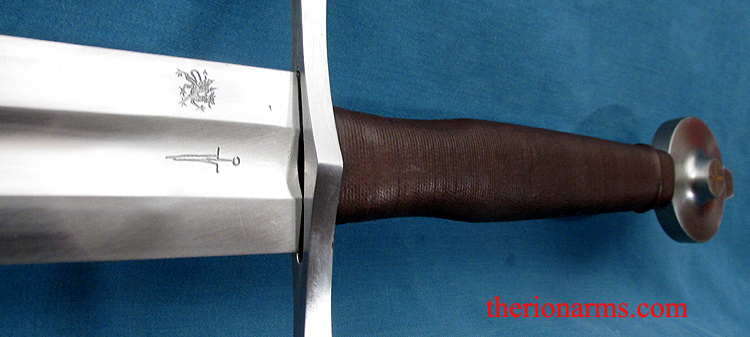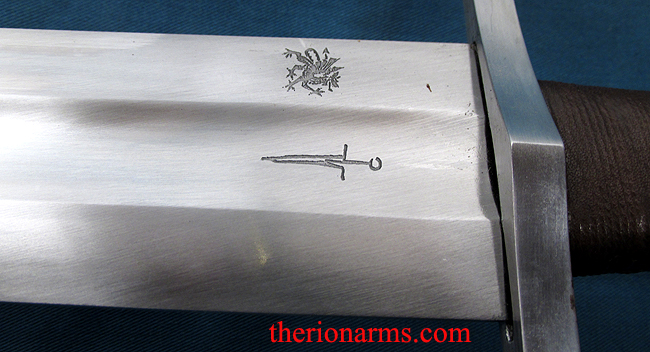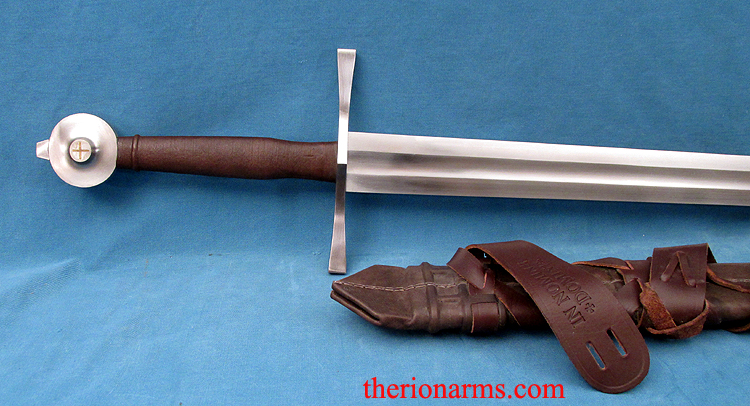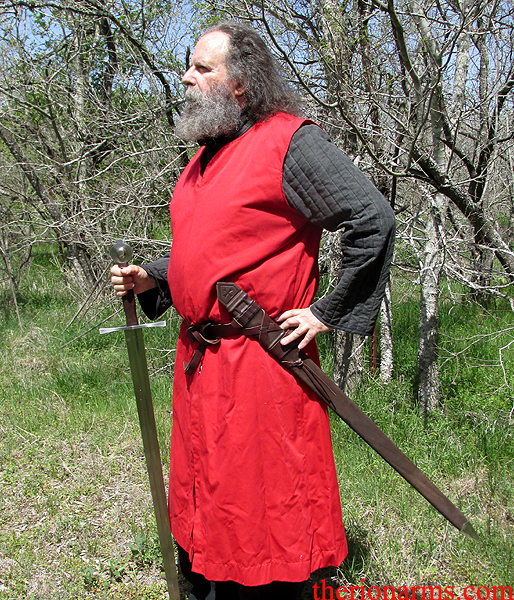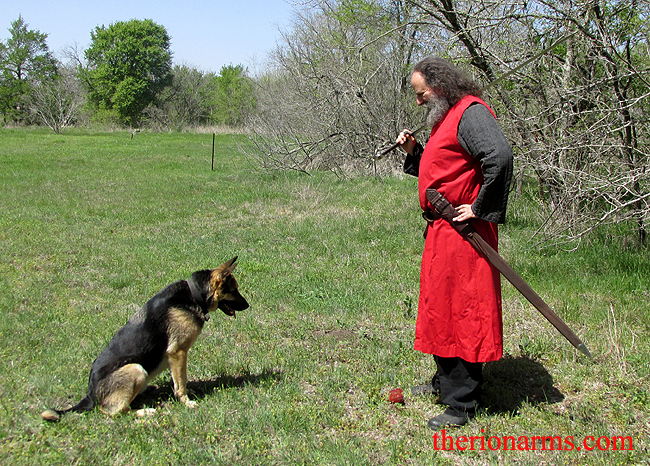 Made by Red Dragon in the UK - this replicates a sword found in the River Thames in London, dating to 1300-1350. It was discovered in the river opposite Temple Church, the headquarters of the Knights Templar in England. The discovery location coupled with the crosses in the pommel suggest that it is a Templar knight's sword that was thrown into the river when the Order of the Temple was dissolved by Edward II in 1314.
This is a large sword designed for powerful, slashing blows. It features a long, well-tempered, and flexible EN42J high carbon steel blade with a long fuller to reduce weight. The simple cross-guard is forged from steel and swells from guard to terminal. The waisted wooden handle is tightly wrapped in leather cord for a durable and secure grip. The large Oakeshott Type K steel pommel features an inlaid copper alloy cross and is held in place by a peen block. The leather-covered wooden scabbard features an integrated leather belt and is embossed with the Cross Pattee of the Templar Order, and is inscribed with the phrase "In Nomine Domini" (In the Name of the Lord).
Red Dragon has had a bit of back and forth with the purpose of this sword - the first production run arrived in the US with 1mm "reenactor-safe" edges. Current production runs are 2mm blunts.
length: 50 1/2"
blade: 39 3/4"
blade width: 2 1/8" at guard
blade width: 1 1/8" at 2" from tip
grip and pommel: 10 1/4"
cord grip: 7 1/2"
guard: 7 3/4"
balance point: 8 1/4"
weight (sword): 3 lb 8.0 oz
weight (sword, belt, and scabbard rig): 4 lb 15.5 oz

Price: $330