Yarm viking helmet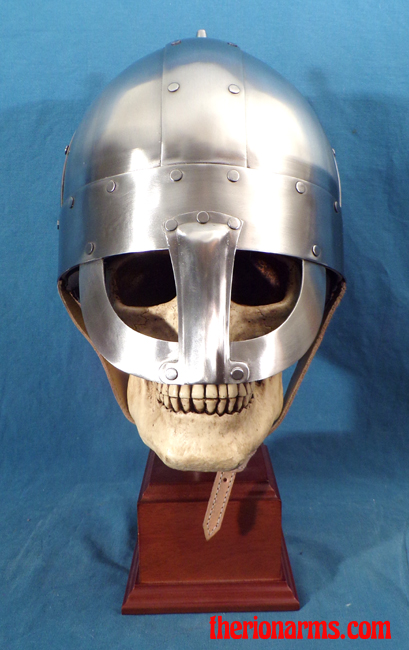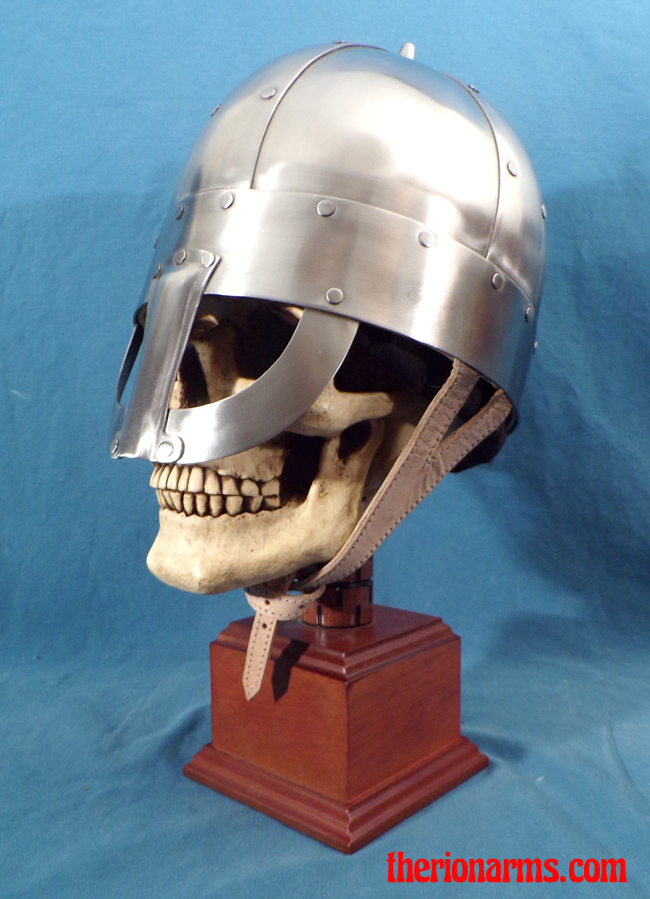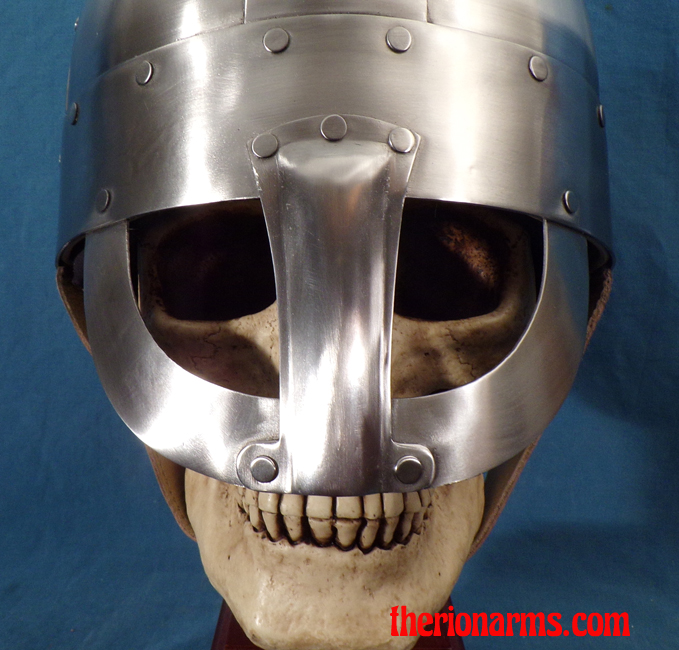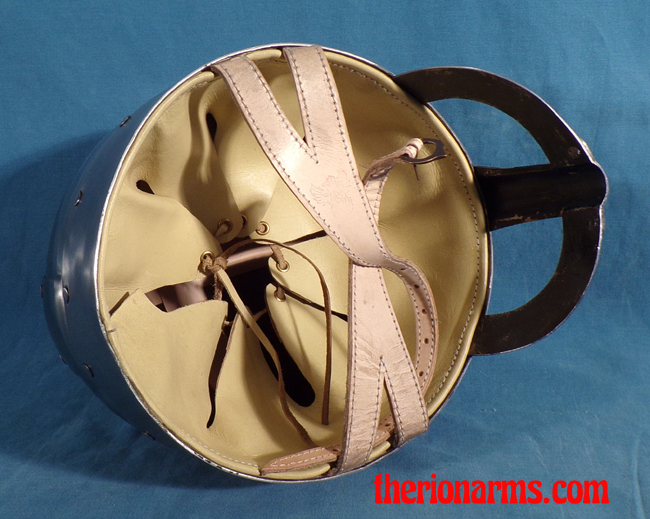 (click on above images for larger version)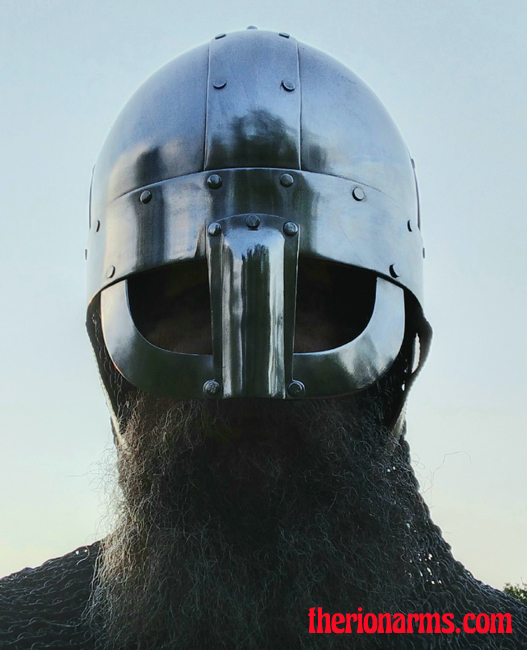 I'm really tickled to be able to offer these - on the very day that that Medieval Archaeology Magazine and the BBC announced that Yarm Viking helmet 'first' to be unearthed in Britain had been identified as viking, I sent an email to the folks at GDFB saying that The World Needs These.
In 2021 they sent me a prototype for review and discussion (as seen in the exceedingly-handsome model picture above), and after suggested changes were made (mostly reshaping of the nasal, as you can see), production versions are now available for your viking (or possibly pre-viking) pleasure. (since the announcement some historians have disagreed on the 10th century dating and think it may be earlier - but hey, Gjermundbu or Yarm are still your best options for historal viking helmets!)
Crafted in 14 gauge mild steel with an adjustable leather suspension liner, these helmets are tough enough to protect your head in any viking reenactment combat system. Get one now and you can (continue to be) one of the smart guys in your shield wall - protect your brain, it's important, and you'll look really good, too.
size: 26 1/2" diameter
weight: 4 lbs 12 oz

Price: $165