Pumpkin-head mace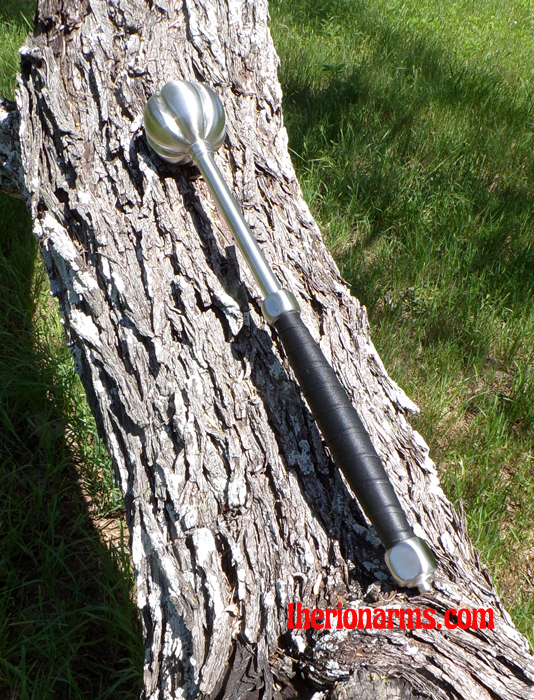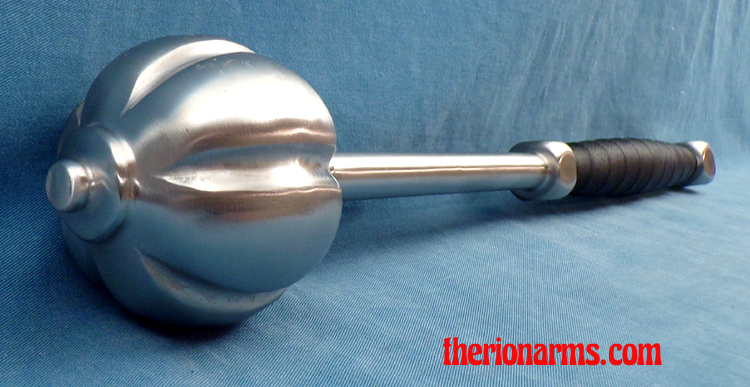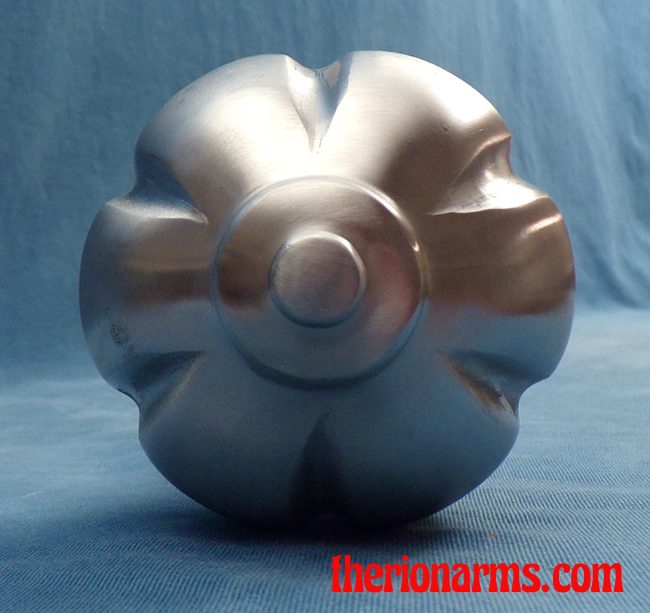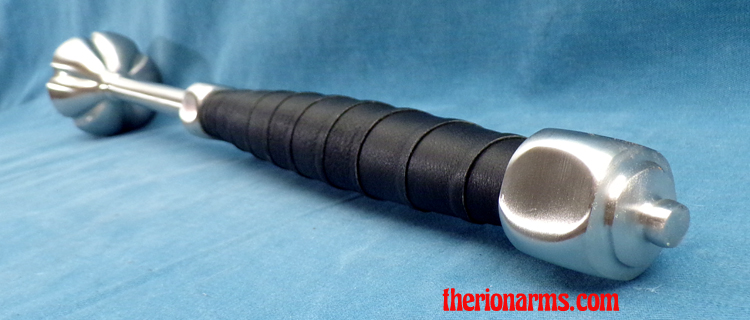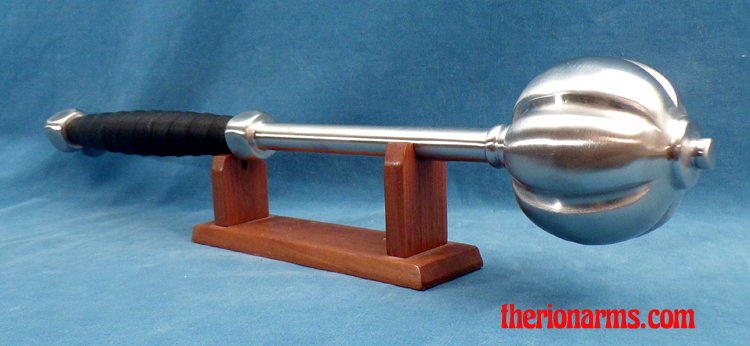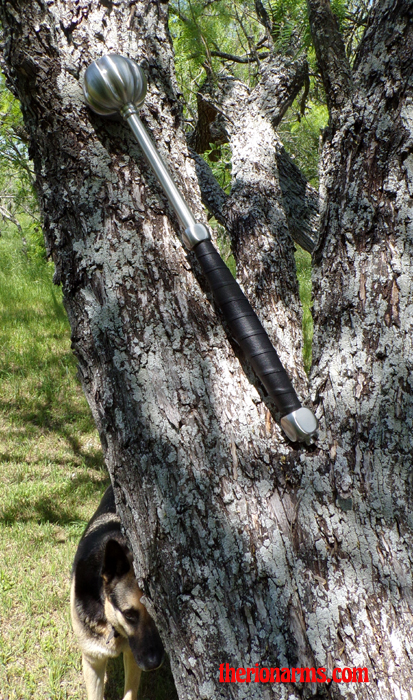 (click on above images for larger version)
The standard backup sidearm for many Eastern troops, both cavalry and infantry, wasn't the sword, it was the mace. Able to whop the heck out of helmets and light armor, and yet still agile and fast enough to do the job. Crafted from tempered 1055 high-carbon all-steel construction with a rounded pumpkin shaped head (ribbed for your enemy's displeasure!) and a leather-wrapped grip, this basic mace style spread from China all the way through Asia Minor and the Ottoman Empire into eastern Europe and the Polish-Lithuanian Empire. Made by Cold Steel who calls this a "Chinese mace", but this style was used through a wide swath of both Asia and Europe.
The head on this is SOLID, and the entire mace is a beast. If you've been looking for a backyard cutter, um ... big whomper of a mace, this one is for you!
(Please mace safely and responsibly).
length: 22"
head: 2 3/4" long x 3" round
head circumference: 10 3/8"
shaft to butt: 18 3/8"
leather wrap: 8 1/2"
octagonal nuts: fore 1 1/8", butt 1 1/4"
weight: 3 lb 2.5 oz

Price: $260