Cantigas baselard falchion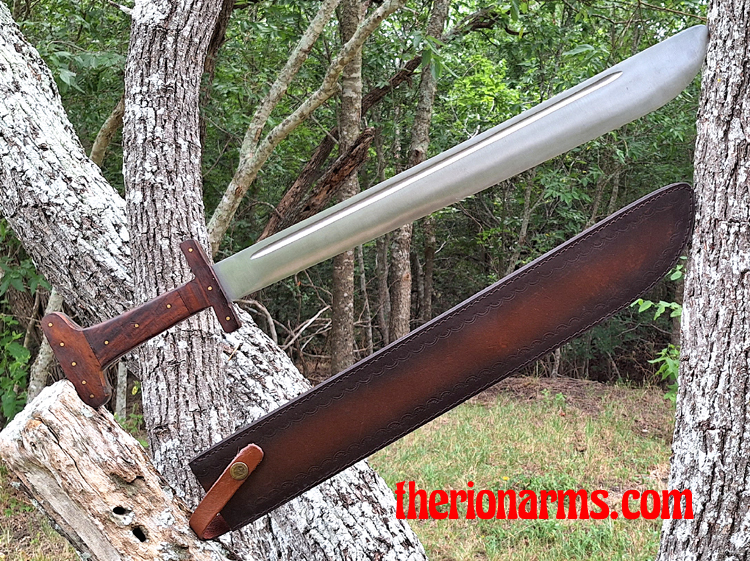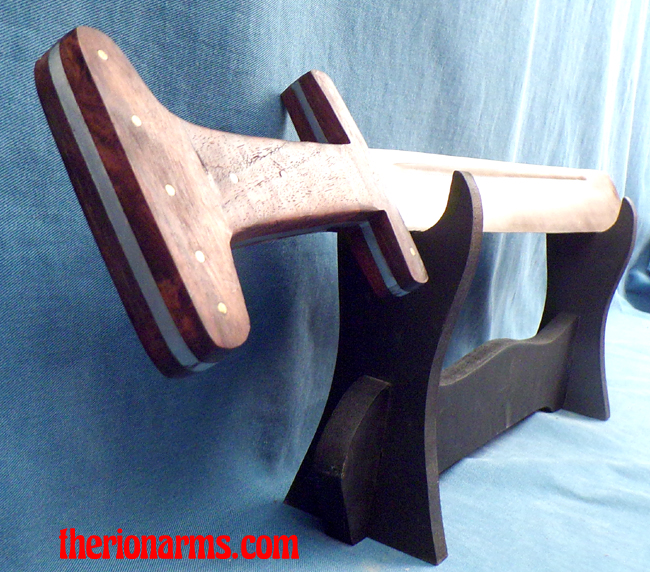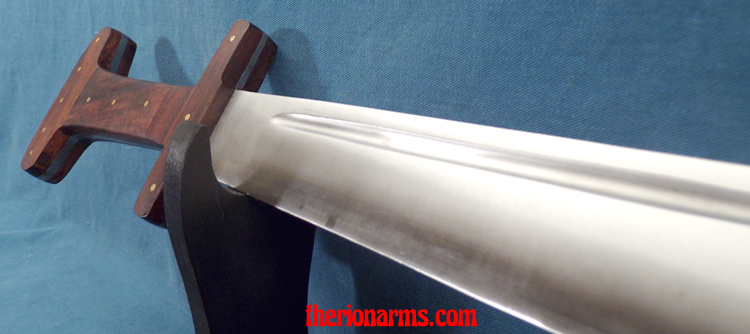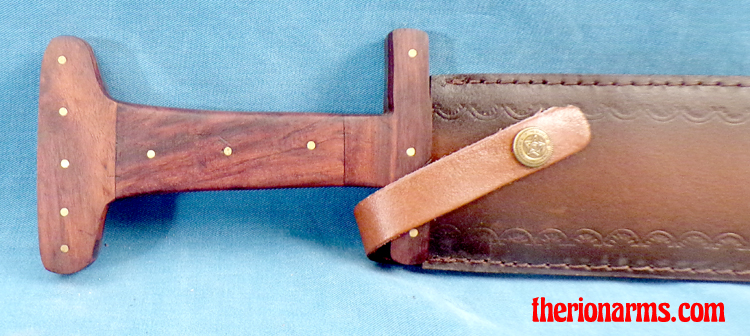 (click on above images for larger version)
13th century falchion with a solid one-piece baselard style "H" hilt, as seen in the circa 1380 Cantigas de Santa Maria ('Canticles of Holy Mary' - 420 poems with musical notation written in the medieval Galician-Portuguese language during the reign of Alfonso X of Castile El Sabio.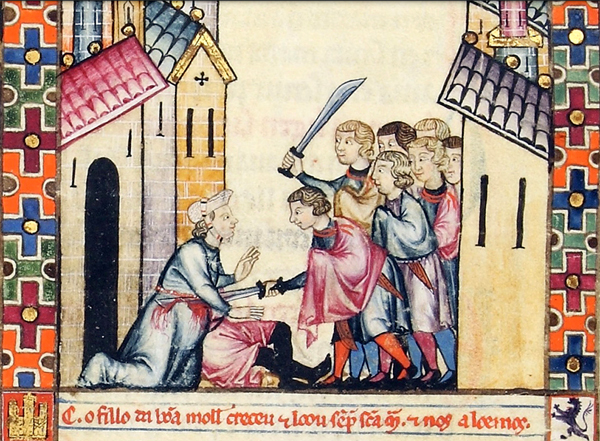 Interestingly enough it's pictured as a civilian weapon rather than as knightly arms, but this is also the first known representation of "cloak and dagger", with the weapon being used in conjunction with a cloak or garment wrapped around the left arm - although as you can see this doesn't seem to have always worked out so well: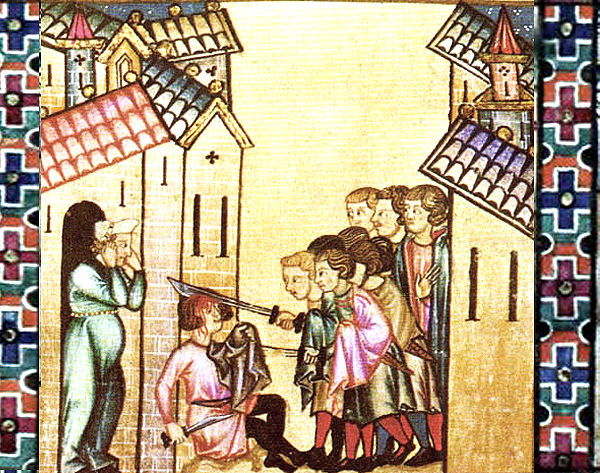 Anyway - you should have better luck using this in HEMA or in buhurt, because the blade has a 4mm spine and a rebated 2mm edge and is quite functional for sports combat and bopping your friends with blunt weaponry. It makes for a good backup weapon to carry alongside of a longer sword or polearm too, and the heavy leather belt sheath will help keep it accessible for you.
length: 24 7/8"
blade: 19 1/8"
blade width: 1 3/8" at guard
blade width: 2 1/8" at widest
spine: 4mm
edge: 2mm
hilt: 5 3/4" x 3 3/8"
balance point: 4 1/4"
weight: 1 lb 12.7 oz

Price: $120