Practical Plus katana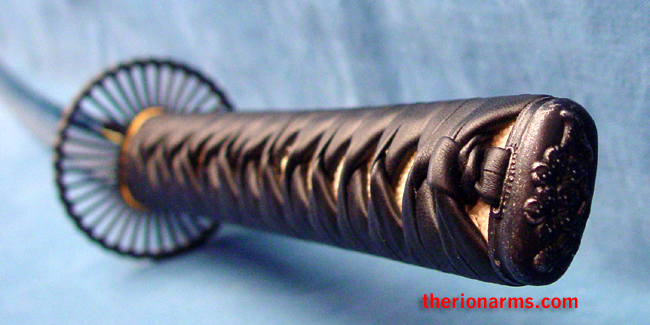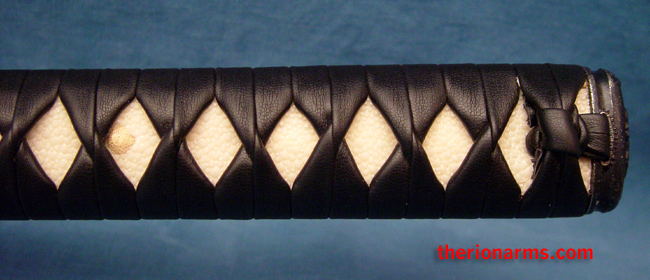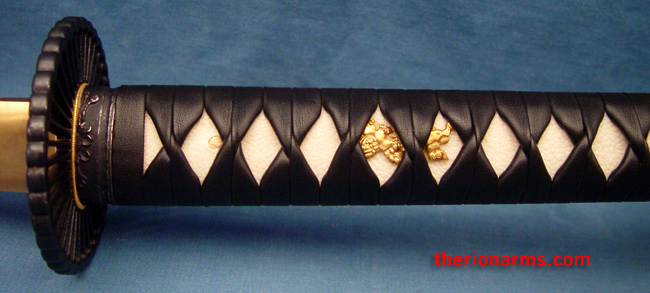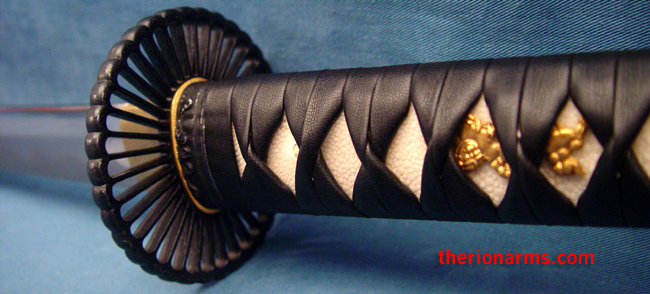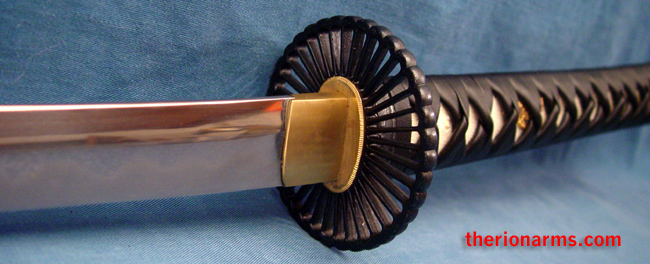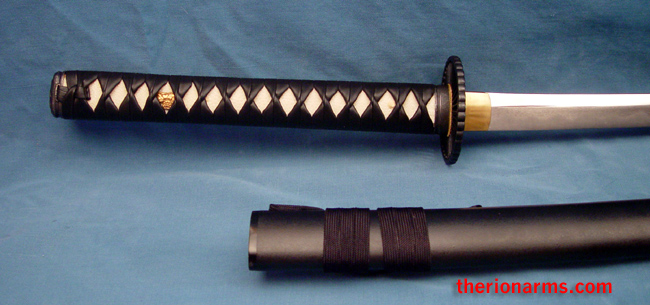 Flagship beauty of the Paul Chen/CAS/Hanwei line of Practical katana. This katana is a very economical cutting sword as dependable as the standard Practical katana, but uses more traditional fittings and construction methods. The blade is forged and differentially hardened using historical claying methods to produce a prominent hamon. Features genuine same (rayskin) on the tsuka, with a leather wrap specially developed for a firm grip while cutting. The long tang is double-pegged for security. The fittings of the Practical Plus are decorated in a Japanese dogwood motif with dragon menuki, and the handsome tsuba is of an iron sunburst design with a brass habaki. Excellent balance, look and feel, this one's definitely a most useable sword, great for tameshigiri and kenjutsu. Tradionally forged blade in beautiful polish, solid and attractive fittings and saya.
(Paul Chen/Hanwei nomenclature can be a bit confusing - the Practical Eastern style swords are sharp weapons, and the "Practical series" Western style swords are blunt training weapons).
length: 40 3/4"
blade: 28 1/2"
blade width: 1 3/16"
grip: 12 1/2"
tsuba: 3 1/4" round
balance point: 4 1/2" up from tsuba
weight (sword): 2 lb 4.0 oz
weight (sword and scabbard): 2 lb 12.5 oz


Price: $345