'Practical' mortuary sword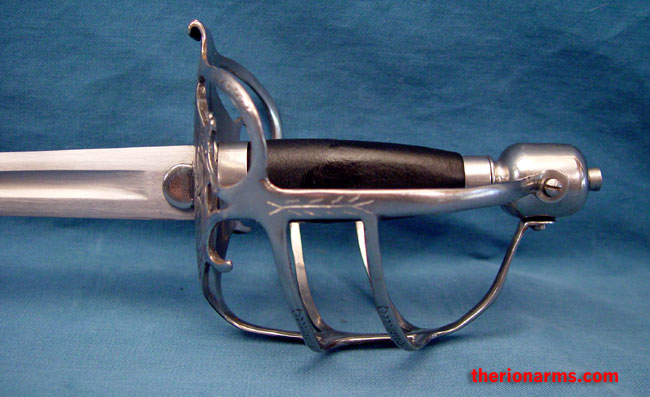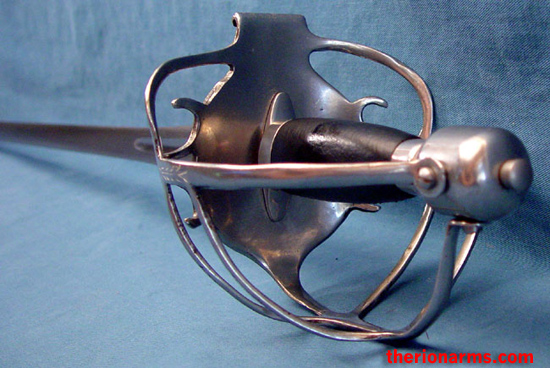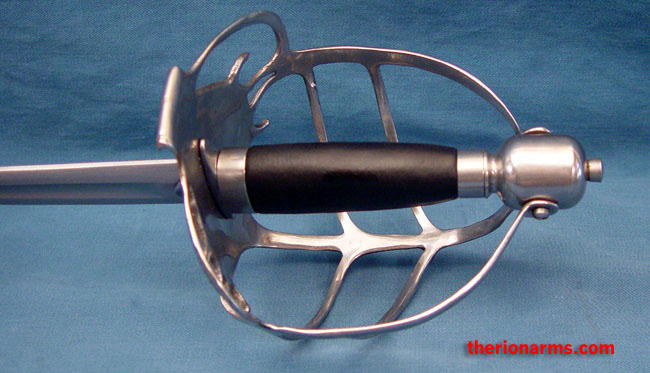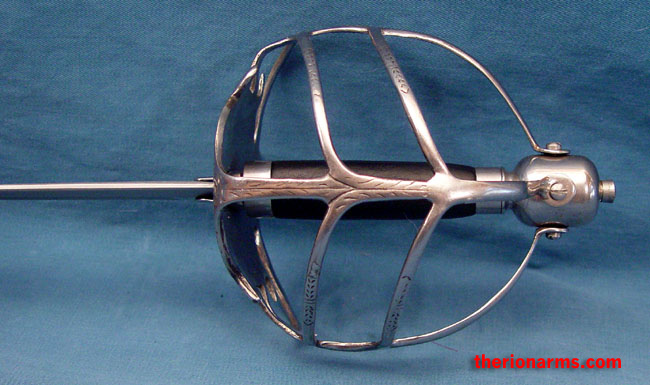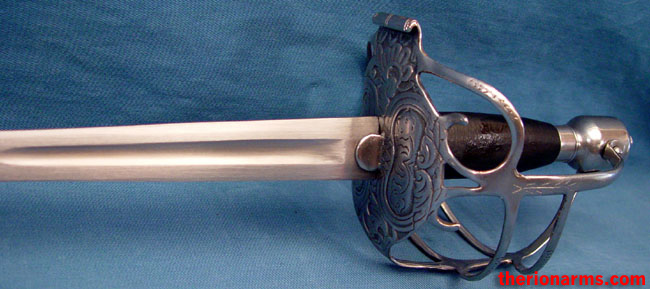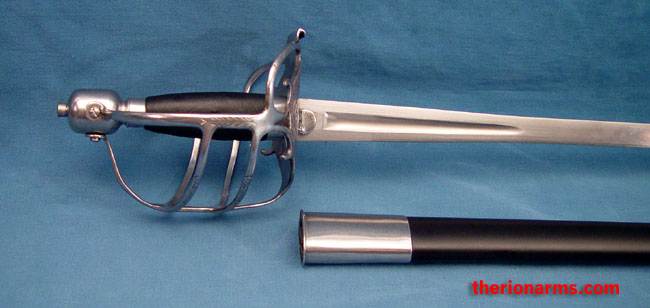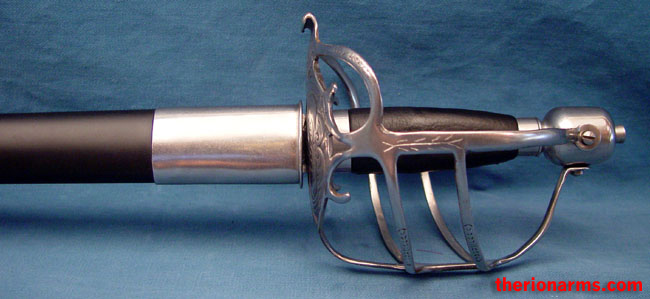 Replicating a finely-preserved museum piece, the mortuary hilt sword is a classic example of a cavalry or dragoon officer's sword of the 17th century English Civil War. Deriving its name from the style of sword which memorialized King Charles I (executed in 1649), the mortuary hilt sword's steel basket is decorated with scrolled foliage.
This blunt mortuary sword is tailored to the needs of the reenactor. Featuring authentic hilt styling with a fully tempered rebated blade, this sword is made to withstand rugged use while providing the level of safety required by many of today's Western Martial Arts groups. This sword makes for an excellent smallsword or dueling sword. The 1065 high-carbon steel hardened to 50HRC blade is fullered and distally tapered for balance and has 1/16" edges and a rounded tip. Includes scabbard with steel fittings.
length: 37 3/4"
blade: 31"
blade width: 1" base, 1/2" tip
blade edge: 1/16"
grip length: 4 1/4" (inside basket)
basket: 5" x 5"
point of balance: 2 1/2" up from basket
scabbard: 35"
weight: 2 lb 2.0 oz

Price: $285