Ox-tail dao saber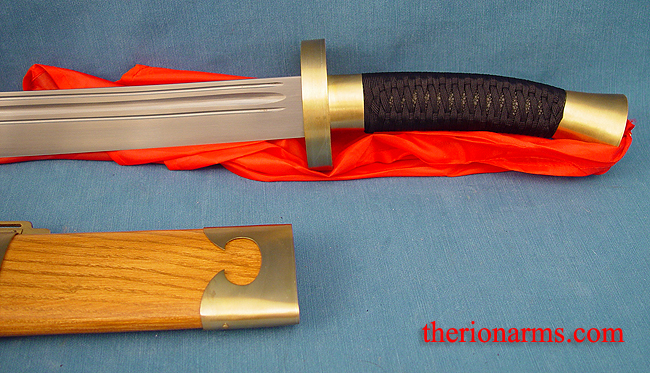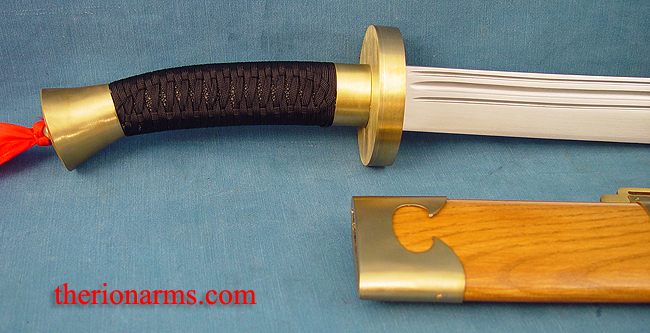 Classic Chinese ox-tail dao saber. The high-carbon steel blade is distally tapered for excellent balance and speed. Brass fittings. Hand tied grip wrapping for comfort and control. Wood scabbard with brass fittings.

length: 31"
blade: 25"
blade width: 2" (widest point)
grip and pommel: 5 1/2"
guard: 2 3/4" x 3" oval
balance point: 6 1/2" from guard
weight: 1 lb 13.8 oz

Price: $260
This sword is manufactured with *sharp* edges.
If you wish, I can blunt the edges (and point) for you for safety purposes.
blunted: +$20 (add blunting to your cart after ordering the sword).