Teutonic knight sword of war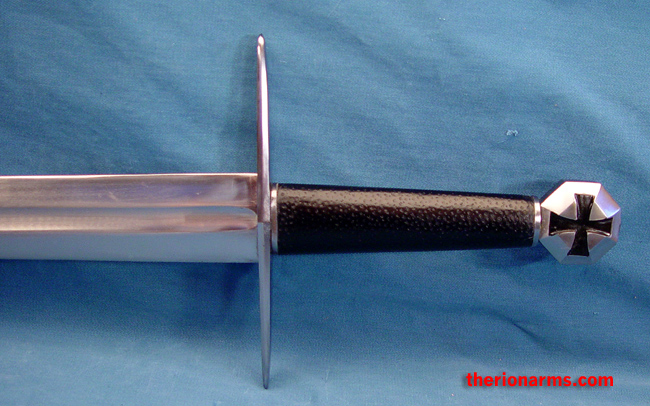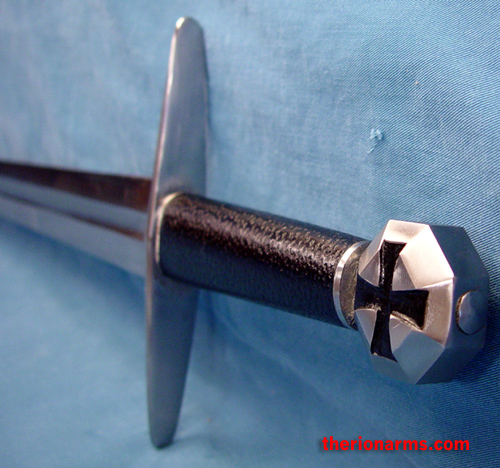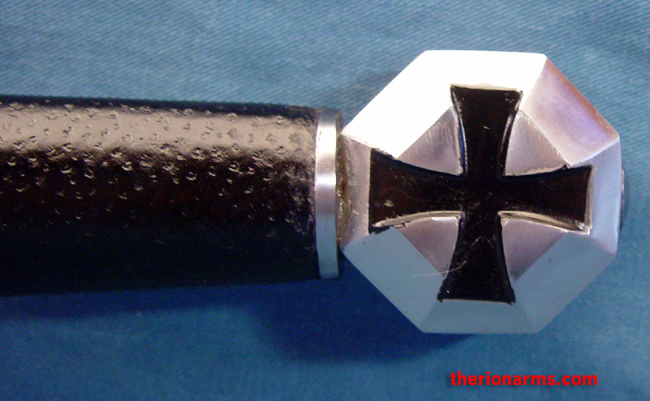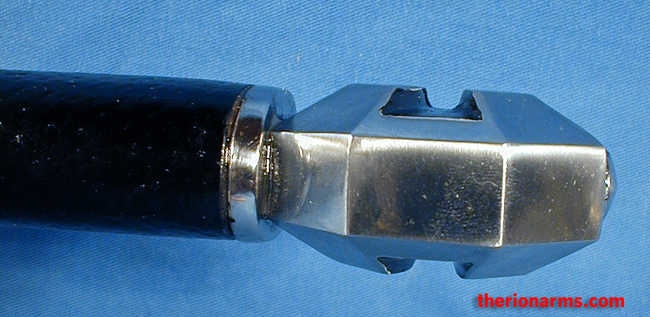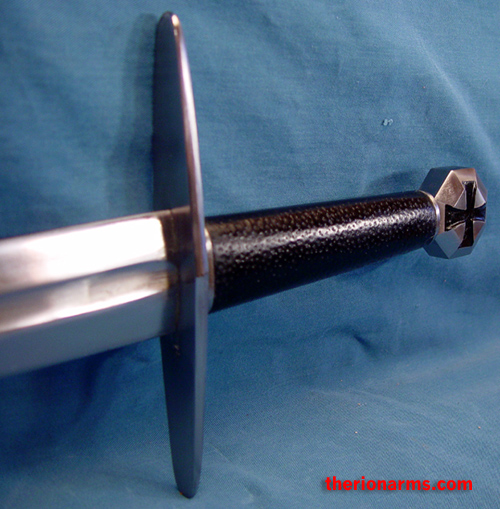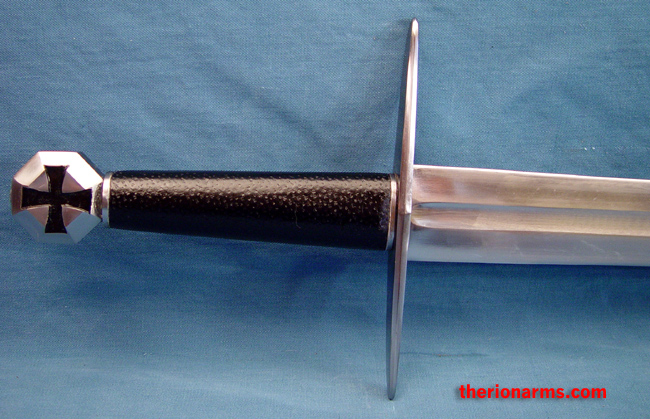 Big and beefy classic form cruciform hilt sword of war from the Third Crusades (circa 1190). Sharp and tough tempered and polished steel blade, leather wrapped wood grip, steel pommel and guard, leather wrapped wood scabbard with steel fittings. This imposing sword is based upon the 12th century sword of war , with the pommel inlaid with a black Teutonic cross. A very sturdy sword, made by Generation2.
length: 42 1/2"
blade: 34 1/2"
blade thickness: 3/16"
blade width: 2" at base
grip and pommel: 7 3/4"
guard: 8"
balance point: 6 1/2" from guard
weight (sword): 3 lb 11.0 oz
weight (sword & scabbard): 4 lb 8.0 oz

Also available is a matching Teutonic knight dagger.

Price: $330