Sudanese haladie knife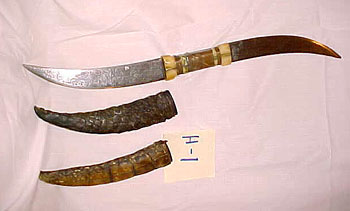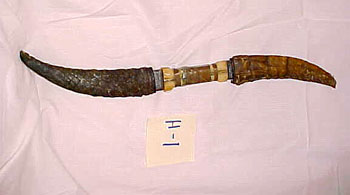 This item is being offered here at TherionArms for a friend who has supplied the photographs and description. Shipment will be from the owner's collection in Pennsylvania.
note - owner originally identified this as Indian. I did a bit more research and decided this example is from the Sudan and the late 1800's.
Circa 18th century India, crocodile scabbards, wire wrap wood grip. Very good condition. Fine antique weapon. Blade is 1 piece, bone handle split and decoratively wrapped in copper wire, overall very good condition.


02/18/02